Gear VR: How to connect to mobile device
Last modified :
Sep 05. 2018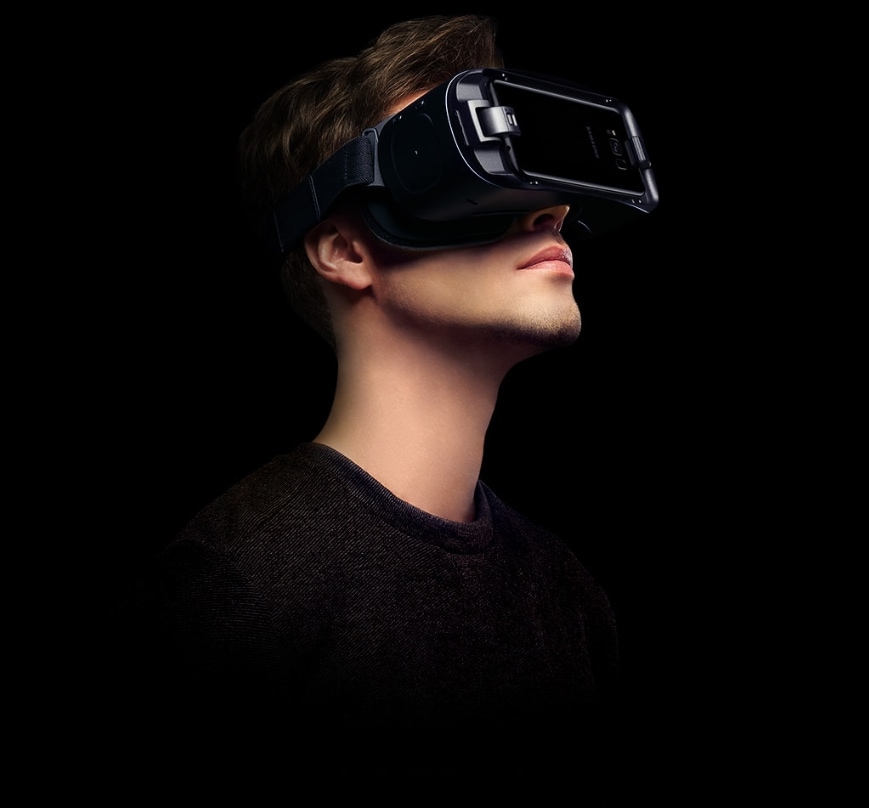 1
Gently pull the device holder outwards (1) then carefully remove the protective front cover (2)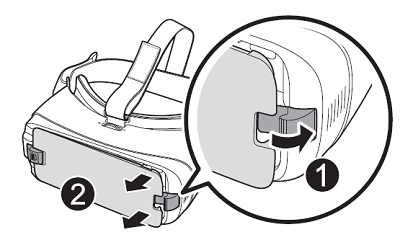 2
Check the type of device holder (USB adaptor) that is attached on the Gear VR. Make sure that the device holder attached is compatible with the mobile device that you will be using.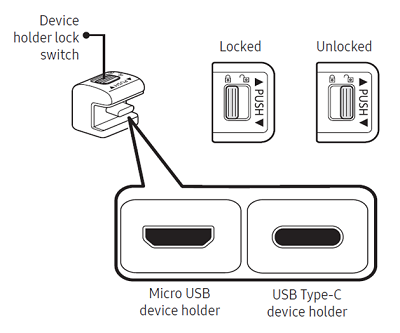 3
Make sure the device holder is locked in properly (2).
Then adjust its position according to the size of mobile device (3) (Position A or B see image below).
Pull the (right) device holder to the right thoroughly (1).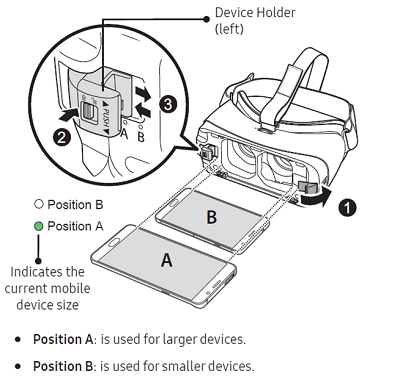 4
While the mobile device is on, connect the phone to the connector on the device holder (1).
Insert the mobile device into the centre of the Gear VR and gently push the mobile device until it locks into place (2).
The (right) device holder will return to the previous position and hold the mobile device (3).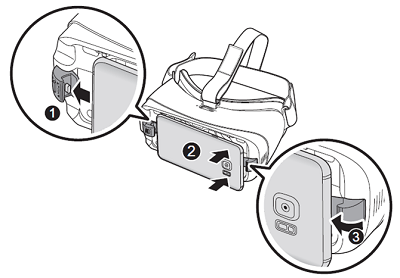 Things to remember:
Keep the lenses clean and protect them from getting scratched.
If the lenses get dirty or steamed up, clean them with the lens cleaning cloth.
Factory lens protector are pre-installed on the Gear VR. Remove the lens protectorbefore using the Gear VR to have a clear view when using it.
When not wearing the Gear VR, do not place any objects on the proximity sensor inside the Gear VR, to avoid the proximity sensor to remain on and drain the mobile device's battery.

Please Note:

Do not leave the Gear VR in direct sunlight. Direct sunlight will damage the lenses and the mobile device.

If the mobile device is not securely locked, the mobile device might slip out of the Gear VR. Do not twist or bend the Gear VR's connector when connecting or disconnecting the mobile device to avoid damage to the the connector.
If you insert the mobile device tilted to one side, it may cause discomfort.
Did not find what you're looking for? We're here to help.
Face-to-Face Support

In-Store Support
Create a booking to see one of our friendly Samsung staff members at one of our Samsung Retail Stores.
Contact Us