How to Share Samsung Notes
Last modified :
Jan 21. 2019
See the step by step guide on exporting notes from the Samsung Notes app. There are a few different options from the Share menu, you can usually send the file to another device by Bluetooth transfer or email - in this example we're going to upload the Notes to Samsung Cloud Drive. If you have a Samsung Account, you can use the Samsung Cloud Drive to see synced data from a computer on the go.
Share or Export Samsung Notes:
1
Open the Samsung Notes app
2
Long press on a Note to get started, and continue to select all the Notes you want to export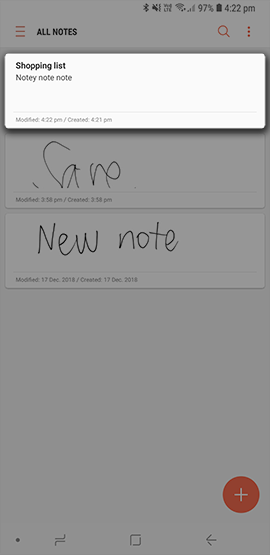 3
Select the Share icon in the top right hand side
4
Select to share as a PDF
You can choose to share as an SDOC if the file is being sent to another Galaxy device that has Samsung Notes installed. PCs and other devices won't be able to read the .sdoc file type very easily.
5
Select where you want to send the files. In this example we're exporting the files to Samsung Cloud Drive , so we can download them onto a PC
6
If you are uploading the Notes to Samsung Cloud Drive , create or choose a folder and select Done to start the transfer.
If you're sending by email or another Share option, follow the prompts on the screen to finish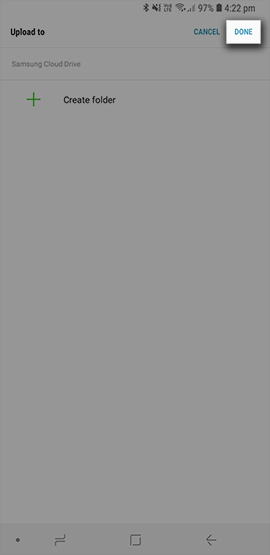 Did not find what you're looking for? We're here to help.
Face-to-Face Support

In-Store Support
Create a booking to see one of our friendly Samsung staff members at one of our Samsung Retail Stores.
Contact Us