How do I sync my contacts to my Google Account?
Last modified :
Jun 25. 2018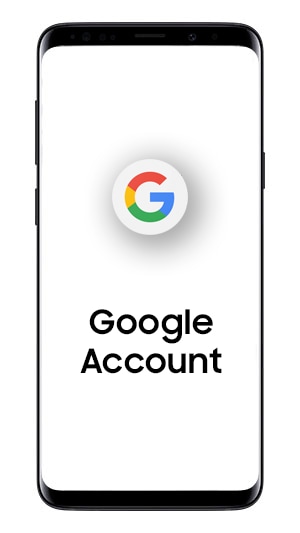 When your contacts are synced to your Google account, it automatically syncs as long as you are connected to the Internet. Your Google account must also be signed into your device as well. If you login to your Google account onto a brand new device, your contacts will also automatically sync and will be visible on your device. 
Note: If you would like to learn How to create a Google account, please Click Here
You must be connected to the internet to follow the below steps.
Sync contacts to Google
Sync contacts to Google on Android OS 6 (Marshmallow)
1
From the Homescreen, Open the Contacts App
2
Select the top right 3 Dot Menu button, and tap Move Device Contacts to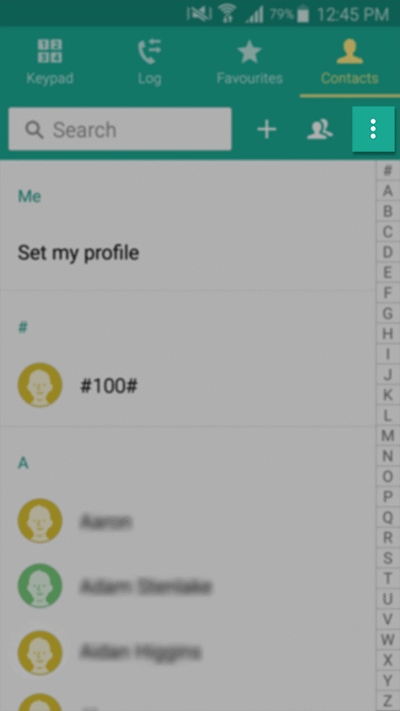 3
Select the account you wish to save the contacts to - Google or Samsung
4
Tap Ok to move the contacts across to the Google Account
Sync contacts to Google on Android 7 or 8 (Nougat or Oreo)
1
From the Homescreen, Open the Contacts App
2
Tap the 3 Dot Menu button in the top right of the page and select Manage Contacts
3
Tap on the Move Contacts from phone option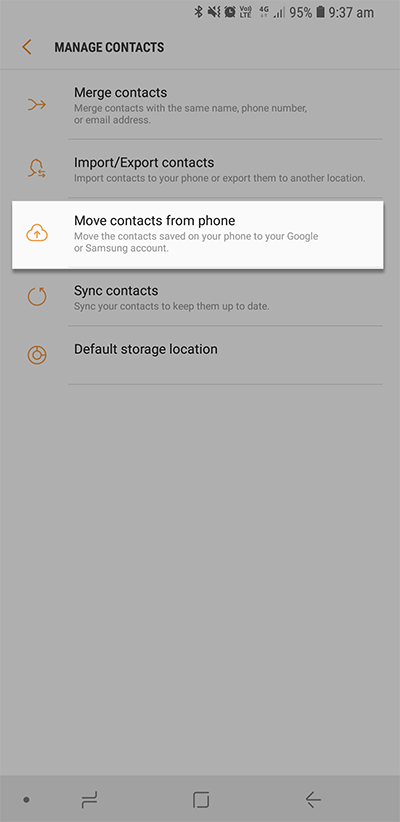 4
Select Google Account and tap on MOVE at the bottom of the screen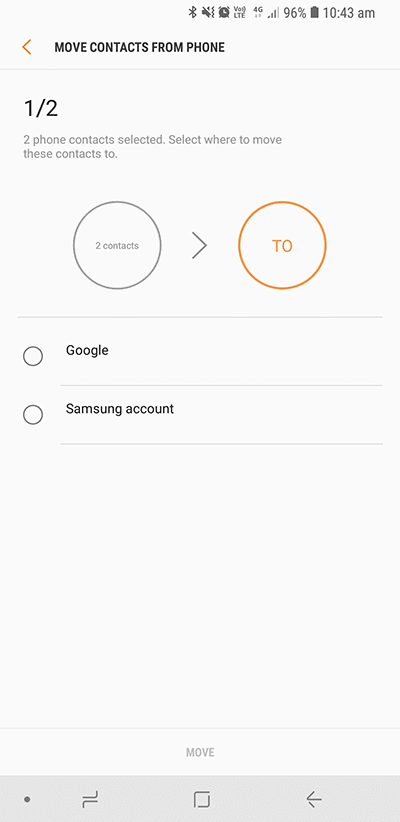 This process can take some time if you have a lot of contacts to save to your Google Account. You can check what is saved under your account by logging into http://contacts.google.com
Did not find what you're looking for? We're here to help.
Face-to-Face Support

In-Store Support
Create a booking to see one of our friendly Samsung staff members at one of our Samsung Retail Stores.
Contact Us