How to use Long Exposure on my Samsung Phone
Last Update date :
Nov 20. 2020
Long Exposure or slow shutter shots involves taking a long duration shutter speed to capture light trails, motion blurs and better low lights. It's best to take Long Exposure shots with a tripod, that way the camera takes smooth and steady shots to create stunning light trails.

If you don't have a tripod don't stress, you are still able to follow these simple steps below to capture awesome night photography on your Galaxy smartphone.

The key settings you will be adjusting on your camera are all located within Pro Mode, these pro mode settings include ISO which measures the sensitivity of the image sensor. ISO controls the brightness of your photos, where Aperture allows you to adjust the amount of light that can be captured through the camera lense. The final settings that you should be focusing on is the Shutter Speed which basically allows you to control the duration length of the shot.
Please Note: Steps and screenshots have been captured from the Galaxy S10 running on OS 9.0 (Pie), steps may vary depending on your Galaxy device and sofware version. 
1
Launch the Camera and select Pro Mode
Ensure you have a particular scene to take your shot, as the camera settings may vary depending on the amount of light within the room or environment. Once you have you're preferred scene, either place your Galaxy smartphone on the tripod or find the perfect positions and angles to capture the photo.
2
Tap on the ISO button to adjust the brightness captured within your shot
3
Next step is to adjust the Aperture settings which will control the amount of light captured. Slide the setting all the way to the right for a 10 second shot or adjust accordingly depending on you're own preference. This may take some practise to get used to, so have some patience.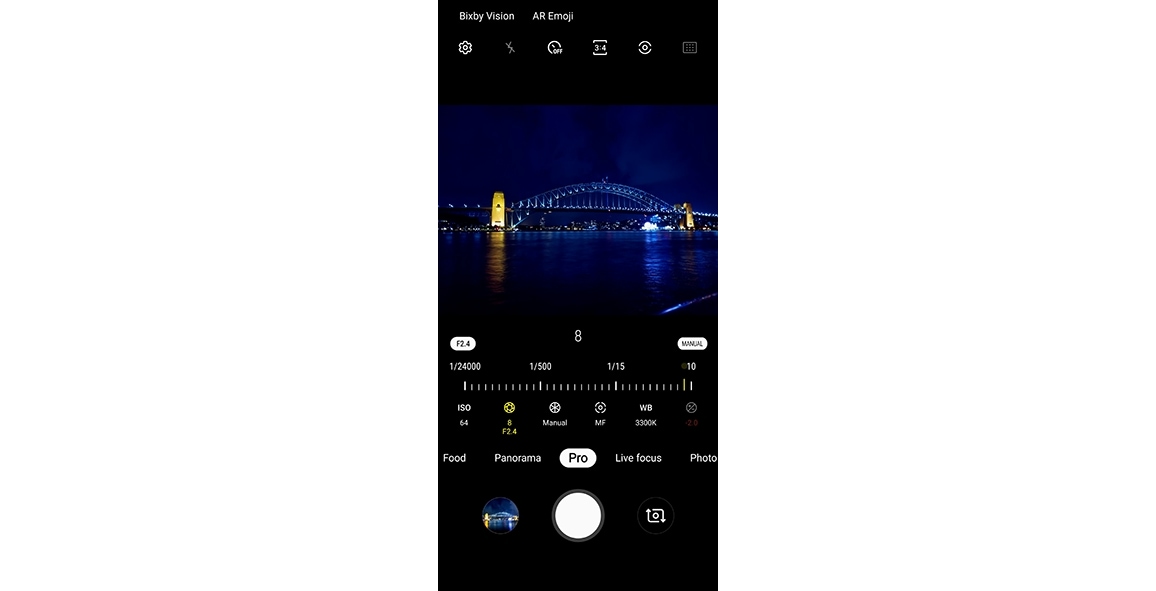 4
You can also play around with the focus settings, by sliding all the way to the left side you will be able to take close up shots which is great for Macro photography. If you slide the focus settings all the way to the right side, this will help capture long distance shots.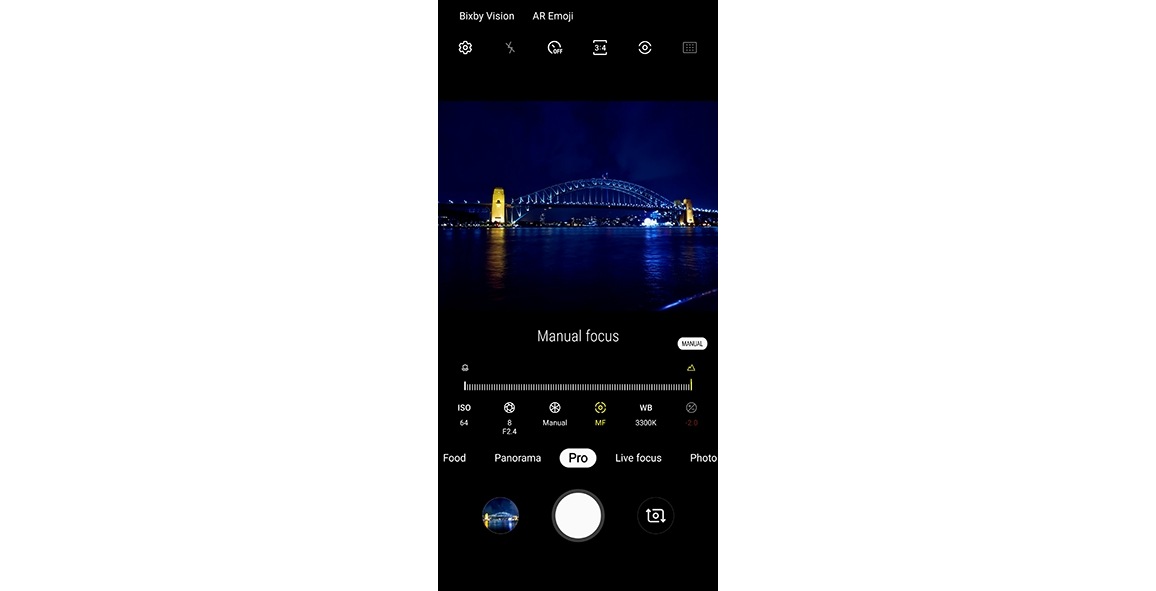 5
Once you're happy with the settings, tap on the Shutter button to capture the shot.