Samsung Watch incorrectly counting steps
Last Update date :
Nov 20. 2020
The Samsung smartwatches comes with many amazing features that makes exercising and managing your health exciting and fun. One main feature that is regularly monitored are the steps you take throughout the day. When you go for a walk or run, the watch will automatically pick this up and monitor your step count. If there is a long delay with your Galaxy Watch picking up these steps, it is most likely the watch could have low GPS signal or may not have a good network connection.
If you notice your step count to be inaccurate, it could be affected by certain factors such as hand movement – your Samsung watch only counts steps when there is a hand movement.

For example: If you are pushing a pram or doing an exercise with no hand movement, there is a possibility your watch won't pick these steps up. Although your Galaxy phone and Watch can both have the ability to count steps, they are recorded separately which explains the difference from the watch to your phone.
By default Samsung Health shows your steps from all connected sources however, if you have selected one particular device to view your steps, your overall step count may vary. If that could be the case, you can sync the watch and phone through the Samsung Health app, so all of your steps will be added together in one step count.

Please Note: This guide is designed for Australian variant Galaxy devices, if you have an international device and require further support click here to get in touch with your Samsung subsidiary.
1
Launch the
Samsung Health app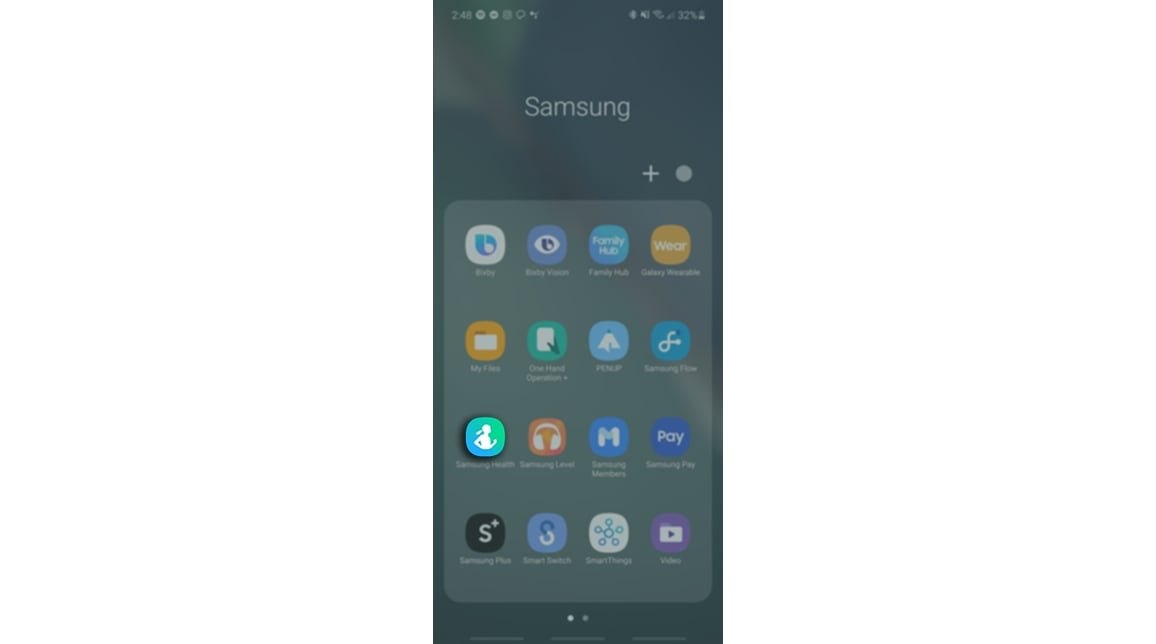 2
Tap the Step Counter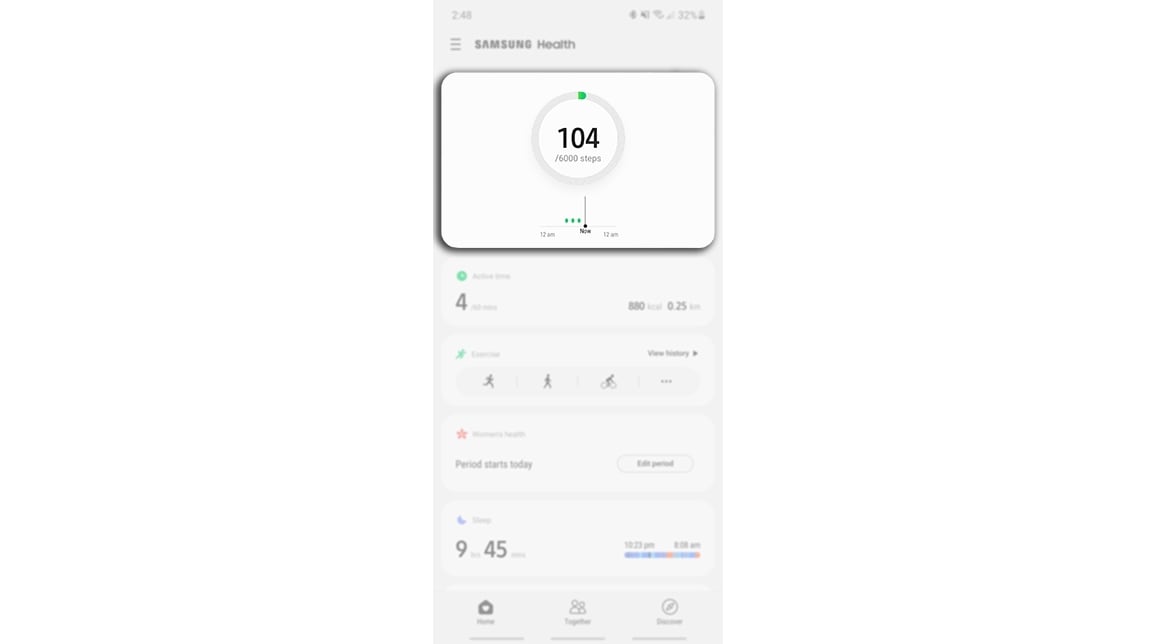 3
Select Mobile phone
4
Tap All Steps
5
You will then be redirected to the Samsung Health page, where you can view all calcuated steps.
Please Note: 

Your strides are calculated based on your profile information and cadence (your number of steps per minute). Step counts may vary depending your actual stride.
Your steps may not be recorded accurately depending on where you have your device. For example: in a pocket or bag.
If you have tried the above steps and still noticing your steps are still not being counted correctly you can reach out to us via Live Chat for further troubleshooting steps. Alternatively, you can head to your nearest Authorised Service Centre and have a technician assess your device.