How do I switch Users on my Samsung Tab?
Last Update date :
Oct 20. 2020
When you have friends over, someone inevitably always wants to borrow your tablet. However, you like to keep your private information for your eyes only. No problem, just set up a separate user for your friend - you can even restrict access to certain apps if you'd like. Follow the below guide to learn how to setup extra User profiles on your Samsung Tablet.

Please Note: This guide is designed for Australia variant Galaxy devices, if you have an international device and require further support click here to get in touch with your Samsung subsudiary. Screenshots were captured from a Galaxy Tab S6 operating on Android OS Version 10.0 (Q), settings and steps available may vary depending on your Galaxy device and software version.
1
Head into your Settings > Accounts and backup
2
Select Users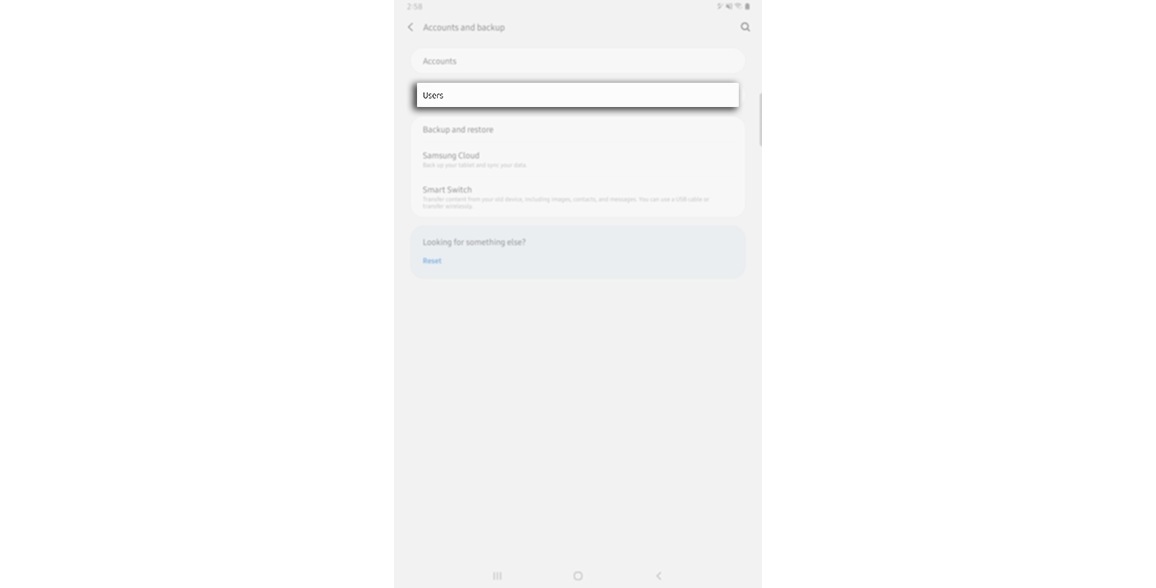 3
Toggle on Users
4
If you would like to switch User IDs while your Tab is unlocked, swipe down to access your Quick Panel and tap on the User ID. You will then be able to view other User profiles, simply select a profile to switch to.
5
To switch Users from your lock screen, tap on the user icon located at the top right of the screen
6
Select your preferred User profile