Using the Smart Pop-Up View my Galaxy Phone
Last Update date :
Mar 17. 2022
The Smart Pop-Up View feature is designed to allow selected applications to notify you when a new notification pop ups. Once you have enabled your selected apps and a notification comes through, the application will then be viewed as a chat head, where you can adjust the transparency of the Pop-Up WIndow as well as minimise and expand the window size.
Please Note: This guide is designed for Australian variant Galaxy devices, if you have an international device and require further suport click here to get in touch with your Samsung subsidiary.
Android OS Version 10.0 (Q)
1
Head ino Settings > Advanced Features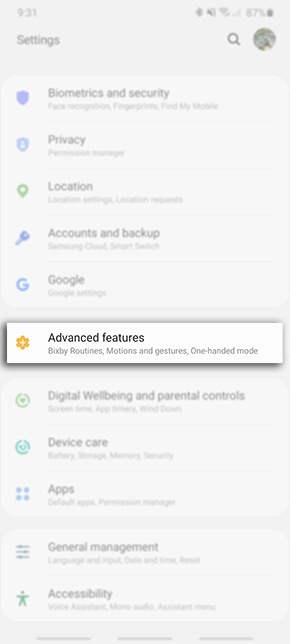 2
Select Smart pop-up view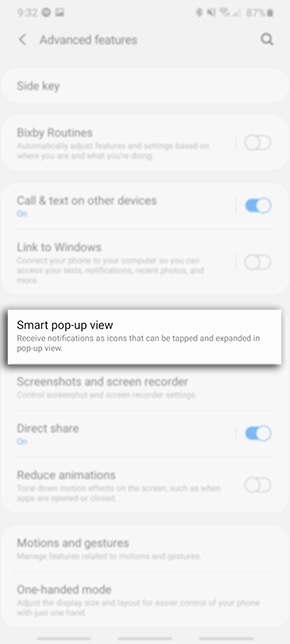 3
Select which apps you would like to use in Smart pop-up view
This setting is only available for applications that support Multi-window.
4
When a new notificaton pops up, you will be able to view the chat head on your home screen.
5
If you select the cht head, you will be able to view any new messages and respond accordingly.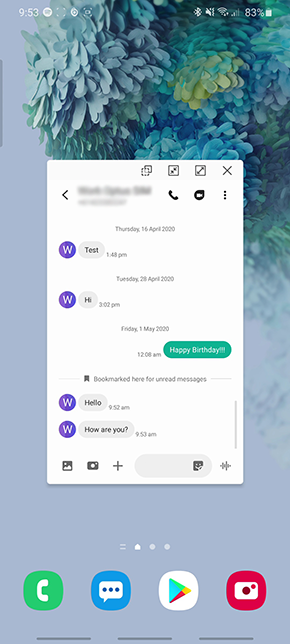 6
If you would like to adjust the transparency of the pop-up window tap on

and adjut accordingly
7
If you want to minimise the window back to a chat head tap on

and to maximise the window to view in full screen tap on
Android OS Version 9.0 (Pie)
1
Slide down the screen to access your Quick Settings and Tap on your Settingsicon.
2
Select Advanced Features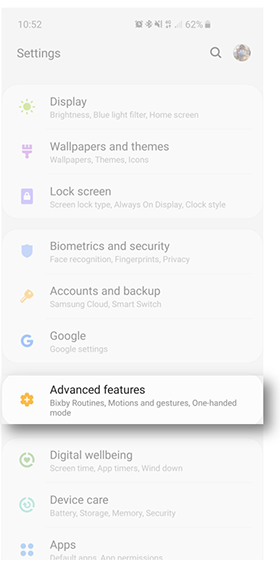 3
Tap on Smart Pop-Up View
4
Toggle on the applications you would like to be viewed in Smart Pop-Up View.
5
When a new notification Pops-up, the new Chat Head will appear on your Home Page.
6
If you Tap on the Chat Head, you will be able to view the message and respond accordingly.

You also have the option adjusting the Pop-Up transparency, minimise the notification back to the chat head, view the message in full screen or close off the Pop-Up Window.
We would love to know your feedback to help us improve. Please click submit to tell us what you think.
Please answer all questions.