Using the Voice Recorder app on my Samsung Phone
Last Update date :
Feb 03. 2021
Want to learn how to use the Voice Recorder on your Galaxy device to either share to friends and family, set as a Notification tone or even convert your speech to text? Follow the below guide to learn how to use the pre-installed Voice Recorder on your Samsung phone. Once you have learnt to to use the Voice Recorder app you can also use these recordings as a Notification tone, check out Customising my Notification tone on my Samsung Phone for more information.
Please Note: This guide is designed for Australian variant Galaxy devices, if you have an international device and require further support click here to reach out to your Samsung Subsidiary. Screenshots were captured from a Galaxy Note10+ 5G operating on Android OS Version 9.0 (Pie), settings and steps may vary depending on your Galaxy device and Android OS Version. 

1
Head into the

Voice record app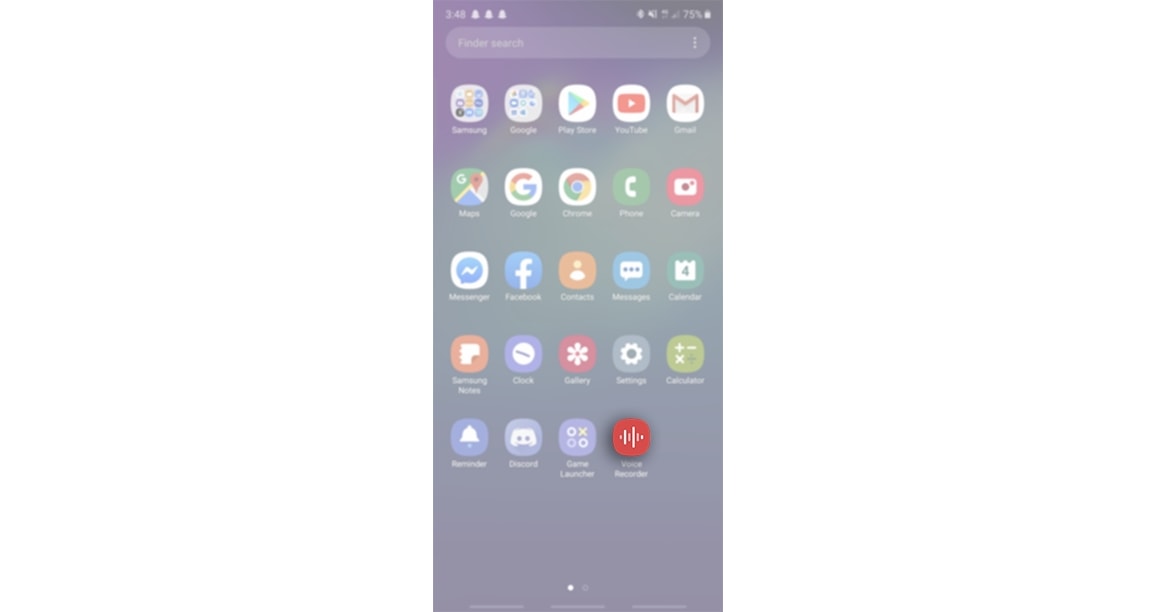 2
Tap on
to start recording
When starting a Voice Recording you can choose between 3 different recording modes, you can select either Standard, Interview or Speech-to-text. When using Interview mode the sound is amplified from the top and bottoms of the device and reduces the sound from the sides. This mode works effectively when recording sounds in a noisy surrounding.
With Speech-to-text mode you can convert up to 10 minutes of speech to text. When recording in speech to text it is recommended to keep your phone within 8cm of your mouth and speak clearly.
4
Once you have stopped the Voice Recording you can change the file name then tap on Save