Using the Weather widget on a Samsung Phone
Last Update date :
Nov 23. 2020
No more wondering whether you should wear your rain boots or toss a pair of sunglasses in your bag. Since many of us check the weather each morning to prepare for the day ahead, it's a good idea to add a Weather widget to your phone. That way, you can check the daily forecast right from your Home screen. 
Please Note: Screenshots were captured from a Galaxy S10 operating on Android OS Version 9.0 (Pie). Steps and settings available may vary depending on your Galaxy device and Android OS Version.
Most Galaxy devices now already have the weather widget available on the home screen however, if you have removed this widget or want to resposition your weather widget, check out our page How do I add Widgets? for step-by-step instructions.
Android OS Version 9.0 (Pie)
Customising Weather Settings
1
Tap on the Weather widget.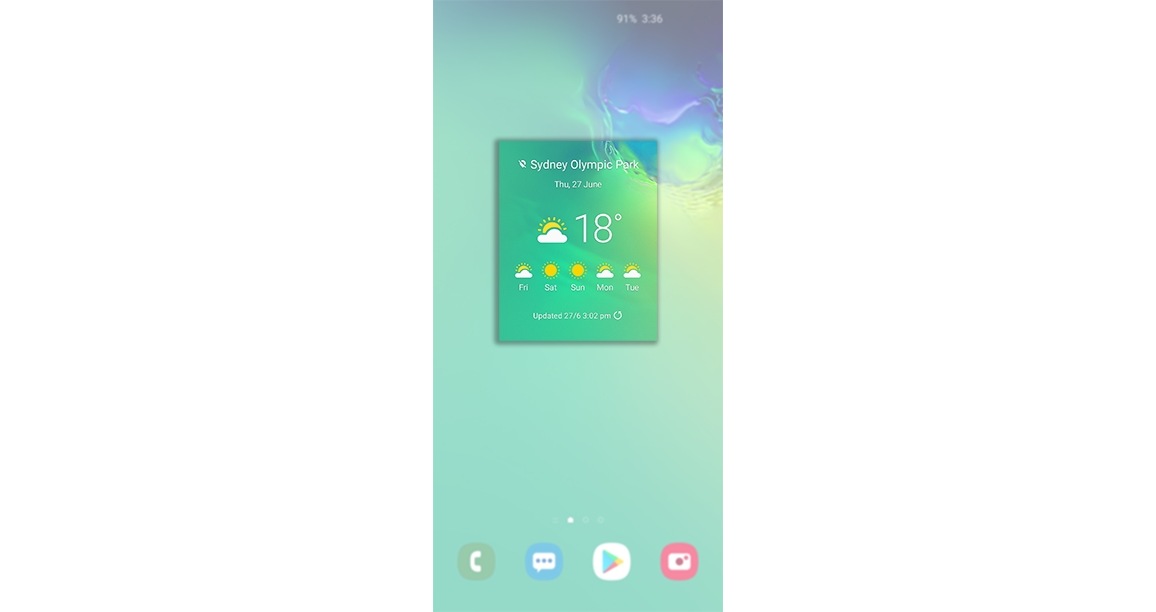 2
Touch the 3 dots
3
Select Settings
4
Tap on a Weather Setting and customise to your preference.
Adding / Removing Locations
1
Tap on the Weather widget.
2
Select Locations
3
To Remove locations from the widget, long press a selected location then tap Delete
4
To Add another location select the + button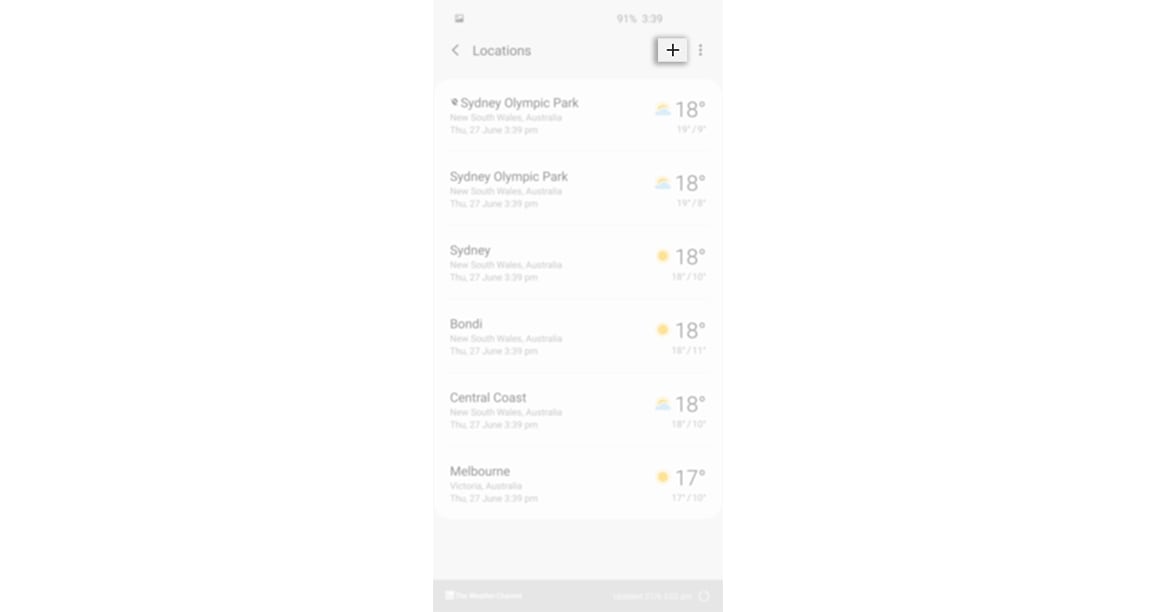 5
Type up your preferred city / location then select once located
Resetting the Weather Widget
If you are not satisfied with the settings you previously selected or you are having an issue with the Weather widget, you can reset it and start fresh.

1
Launch your Settings and select Apps
2
Scroll down the list of apps and select Weather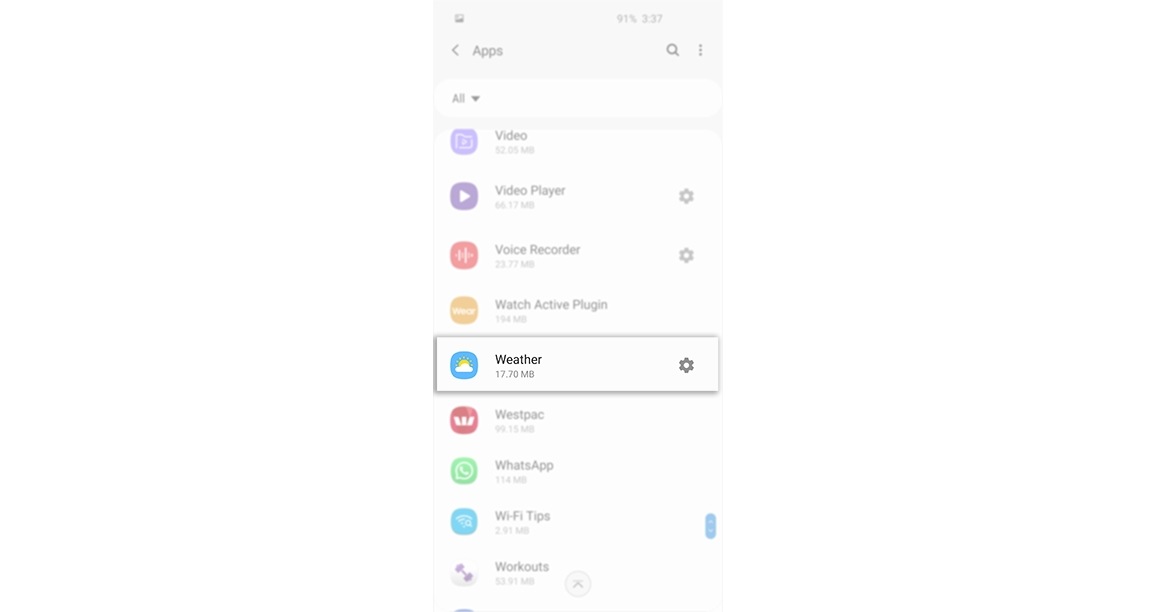 3
Tap on Storage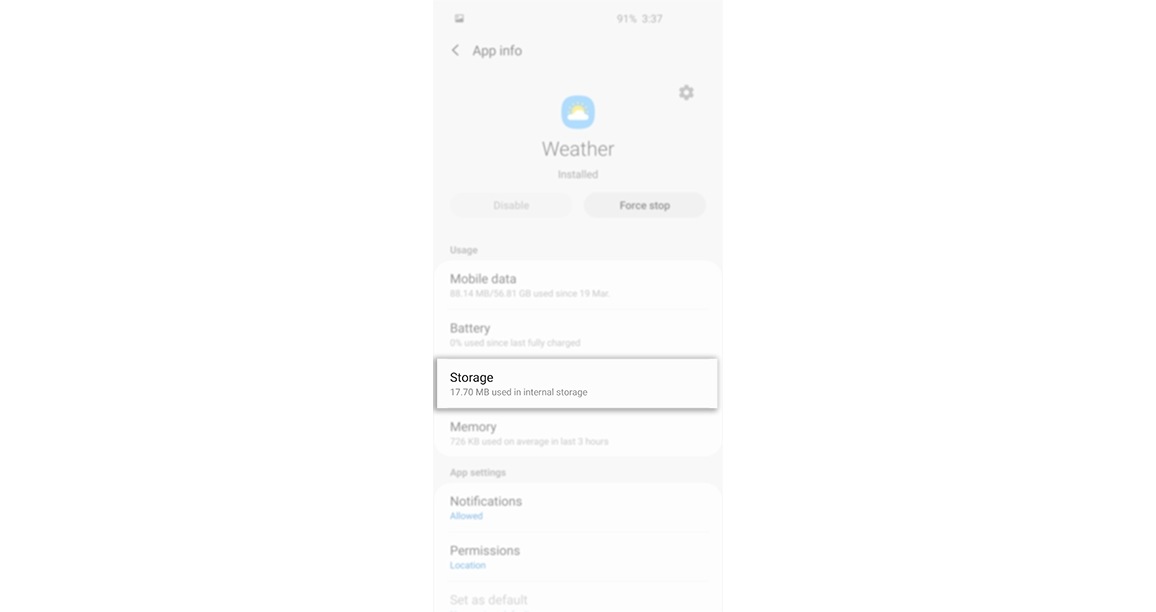 4
Select Clear data and Clear cache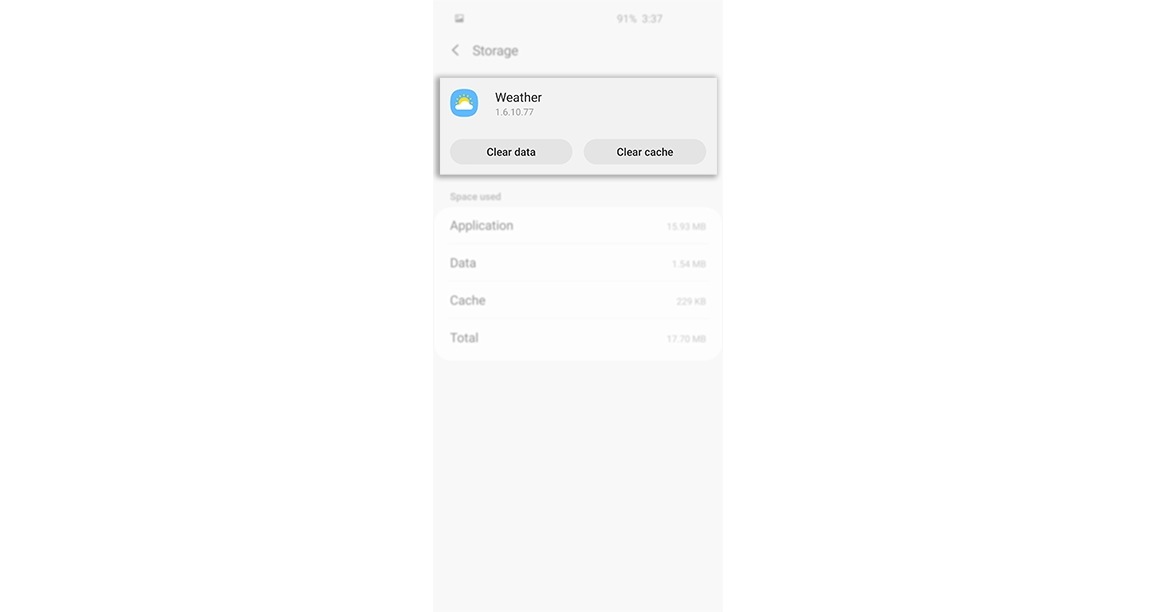 Android OS Version 10.0 (Q)