What is Samsung Active 3D viewing concept?
Last modified :
Apr 05. 2019
Samsung Active 3D gives you a full HD 3D viewing experience. With realistic 3D depth and a 178 degree vertical viewing angle, now every seat is a great seat.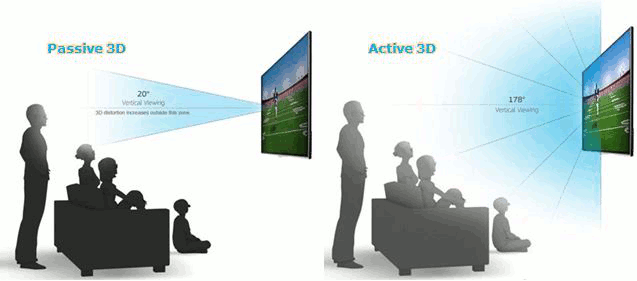 Advantages of Samsung Active 3D: 
●      Samsung Active 3D pulls you into a breathtaking three-dimensional universe of realistic depth and perspective. 
●      The HD quality picture is so sharp, it almost feels likes you're inside the picture. 
●      Your eyes are spaced apart from each other, you see the world at slightly different perspectives. Your brain merges these two perspectives into a single three-dimensional image. This is what gives you a sense of depth and perspective. 
●      By displaying two images from slightly different perspectives, Samsung 3D TV is able to create the same effect. By using Samsung Active 3D glasses, your brain combines the images so you perceive a three-dimensional world that is completely immersive and realistic. 
●      Whether you're sitting, standing or lying down, there's plenty of room for the whole family to share an immersive 3D experience. 
     This product should be mounted to a wall or other suitable surface to avoid serious injury. Find out more here.
Did not find what you're looking for? We're here to help.
Face-to-Face Support

In-Store Support
Create a booking to see one of our friendly Samsung staff members at one of our Samsung Retail Stores.
Contact Us