How do I ensure Wi-Fi connects automatically to my Wireless Audio 360?
Last modified :
Apr 13. 2018
If the wireless speaker fails to connect to the Wi-Fi automatically, you can connect the device manually instead. 
From your mobile device install and run the Samsung Multiroom app and enter Settings of the App and select Add Speaker.
1
If automatic setup does not detect any device, select the Manual.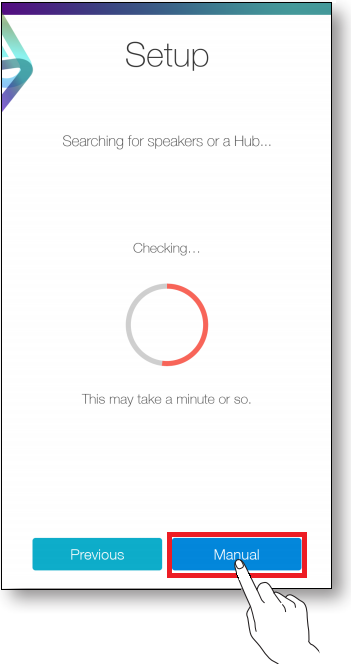 2
Press and hold the

Play/Pause and

Standby buttons simultaneously for more than 5 seconds to configure the Wi-Fi Setup. The Wireless Audio 360 will wait for 2 minutes in standby mode until the Wi-Fi connection is established.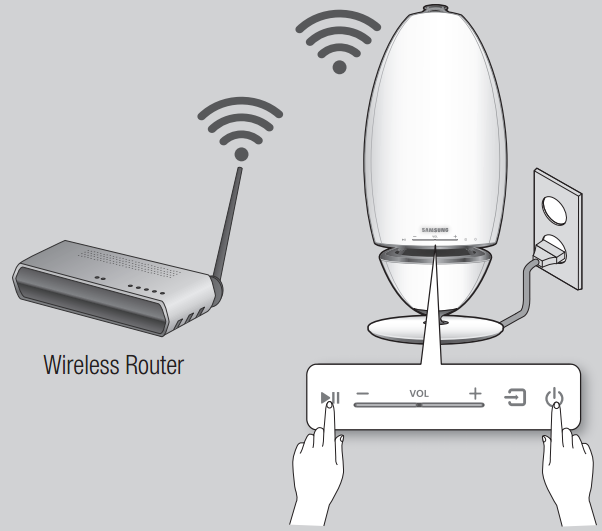 3
Press Next on Samsung Multiroom app to search for available devices.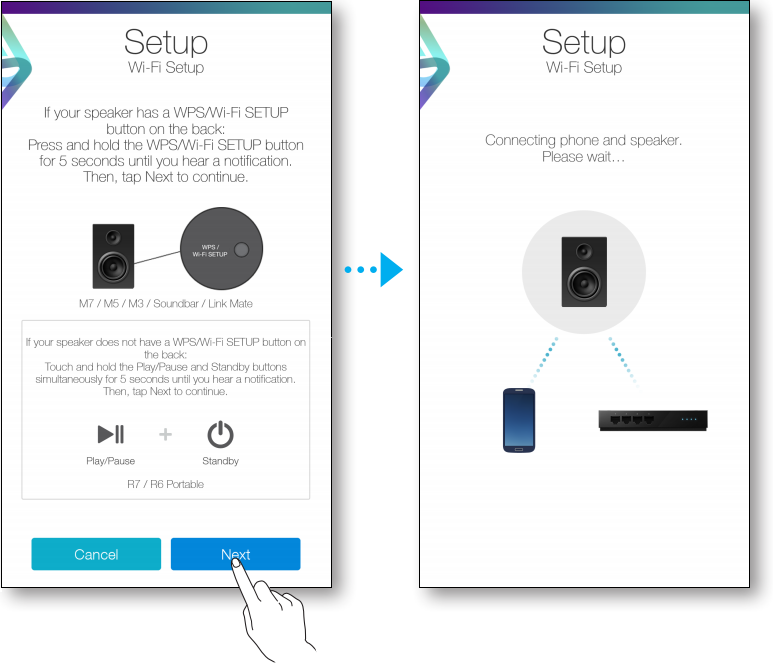 4
Once an available device is detected, it will try to connect to the newly found smart device first, then it will connect to the wireless network.
5
If your Wi-Fi has a password set up, a password prompt will appear on the smart device screen. Use the on-screen keyboard to enter the password then press Done. Follow the prompts to complete the Wi-Fi connection.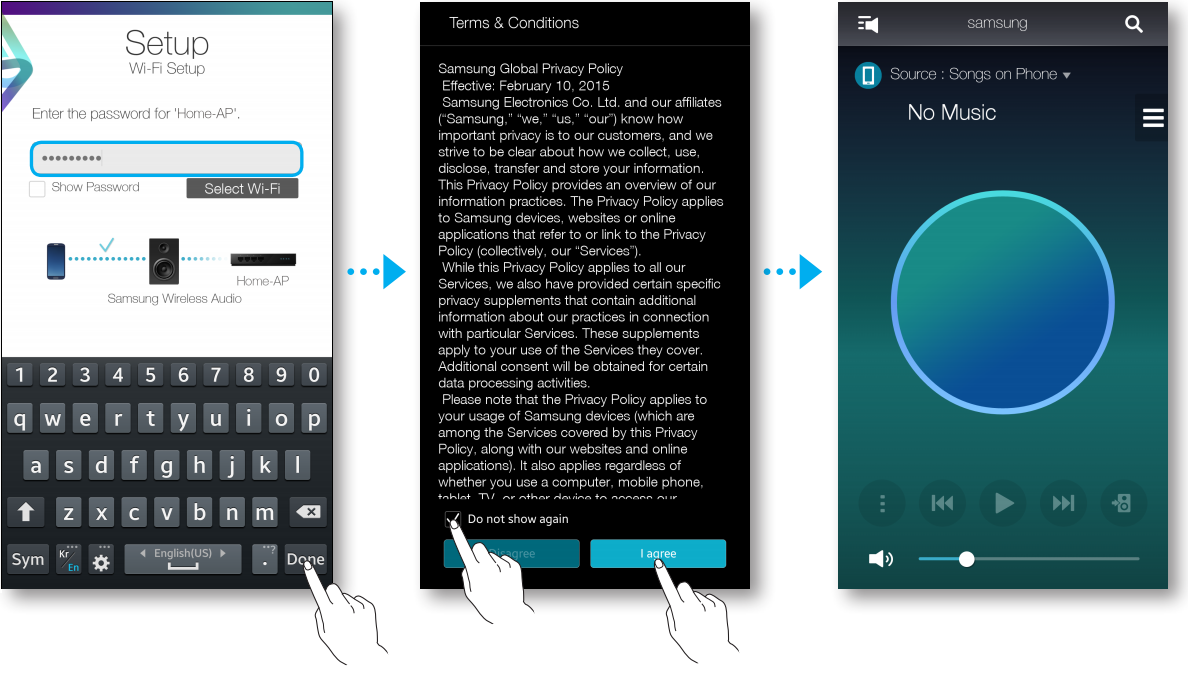 Did not find what you're looking for? We're here to help.
Face-to-Face Support

In-Store Support
Create a booking to see one of our friendly Samsung staff members at one of our Samsung Retail Stores.
Contact Us