9kg Heat Pump Dryer - DV90N8289AW
DV90N8289AW/SA
9kg Heat Pump Dryer - DV90N8289AW
is rated out of
5
by
8
.
7 Star Energy Efficient Rating
Optimal Dry™ System
Q-rator Laundry Assistant
81 min Super Speed
7 star energy rating.
Advanced Heat Pump Drying
Heatpump technology offers a 7 star energy-efficient and gentle way to dry your clothes. It is A+++ energy rated as it uses 'refrigerant' instead of electricity to heat the air and recycles air to help reduce energy usage.
Dry with intelligence
OptimalDry™
Optimise your drying performance effortlessly! OptimalDry uses 3 sensors to help achieve the best results. It monitors the humidity and adjusts the drying time for the best result, while helping to protect clothes from damage. And it reminds you to clean the Heat Exchanger.
Dry 3kg in as little as 81 minutes
SuperSpeed
Get small loads up to 3kg dry in just 81 minutes when you're in a hurry. And if paired with a SuperSpeed Wash in our QuickDrive washing machines, you can wash and dry in as little as 2 hours. Cycle duration may vary depending on the water supply and weight/type of laundry3.
3Tested on an IEC standard load of 3kg. Cycle duration may vary depending on the water supply and weight/type of laundry. ** Tested on the Samsung QuickDrive™ WW8800M with an IEC standard load of 3kg.
Dry within 35 min.
Quick Dry
A Quick Dry 35 min cycle gets a small load of clothing dry and ready to wear in just 35 minutes4. It can safely dry a few items, so there's much less waiting.
4. Designed for small, light weight loads up to 1Kg.
4. Designed for small, light weight loads up to 1Kg.
Minimal disturbance
Silent Dry
The Silent Dry design has an integrated noise reduction system to help you avoid disturbing neighbours or waking children at night. It includes sound absorbing materials and an algorithm that optimizes the spinning speed to minimize noise. As a result, it has a low noise level.
Refresh clothes between washes
AirWash
Refresh your clothes between washes with AirWash. AirWash technology deodorises and refreshes your clothes, so they smell fresh. Using just heated air, unpleasant odours can be removed without using water, detergent or other chemicals.
Laundry recipe
Samsung Q-rator
Q-rator is like a personal laundry assistant to help you use your dryer more easily and effectively . 'Laundry Recipe' recommends the drying cycles for each load1.
Laundry planner
Samsung Q-rator
' 'Laundry Planner' lets you manage your laundry finishing times to optimise your daily schedule2.
HomeCare wizard
Samsung Q-rator
'HomeCare Wizard' helps keep your dryer in optimal condition by remotely identifying certain problems and can provide a remote troubleshooting service2.
1Compatible device, app and Wi-Fi connection required. The recommended washing cycle is only based on time and may not be appropriate based on type of fabrics or stain level of the articles being washed.
2Compatible device, app and a Wi-Fi connection is required.
2Compatible device, app and a Wi-Fi connection is required.
Easy maintenance
Enhanced 2-in-1 Filter
Maintain your dryer easily and optimize the drying performance and safety. An innovative Two-in-One Filter has a two-layered mesh filter. So there's no need for a Heat Exchanger filter, making it easy to maintain. Two alarms also remind you when the Filter and Heat Exchanger need cleaning.
Captures condensation
Easy Empty Water Tank Indicator
The Water Tank captures the condensation extracted from your clothes. The Indicator is a simple gauge on the front where you can quickly see if the water tank needs emptying before you start another load.
Better together
Complete laundry performance when you pair with our matching washing machine : WW85M74FNOR

FIND OUT MORE

Our service promise

Your Benefits
From free replacements on filter to free product health checks, as a Samsung Heat Pump Dryer customer you receive both Samsung Care® and Samsung Care® Premium benefits for added peace of mind.
Available on Heat Pump Dryer purchased after 1st December 2017.
Only on selected models. T&Cs apply
PREMIUM BENEFITS
Free Support
Free home installation check, product optimisation and tutorials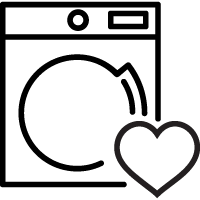 Free Health Check
6 month courtesy call and maintenance visits*
*
T&Cs apply.
Free Replacements
Filter*
*
T&Cs apply.
In addition to
Australian Consumer Law
.
Peace Of Mind
50% accidental damage discount on parts*
*
T&Cs apply.
STANDARD BENEFITS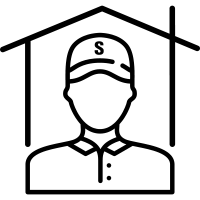 Home Support On Demand*
Within 24 hours, or on a day that suits you (Mon-Sat)
*
T&Cs apply.
Selected products only,
metro areas only.
Instant Response
24/7 Call Centre and Live Chat support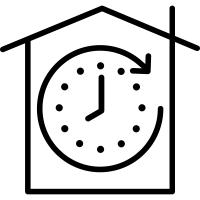 Extended Home Repair Hours*
Mon-Fri 7am-8pm
Sat 9am-5pm
*
T&Cs apply
,
metro areas only.
9.0kg

Drying Capacity (kg)

54kg

Net Weight

600x850x696mm

Dimensions (WxHxD) - including hoses

Swirl Drum

Drum Type
Rated

1

out of

5
by
Jess
from
Very unhappy with my purchase
I brought this ridiculously expensive dryer thinking it would be awesome as I was told it was great but it never dries my clothes or bedding or nothing I've tried every single cycle and nothing ever fully dries I'm extremely disappointed and would like to know how I go about returning this product for a refund... I've spent alot of money for something that is usless
Date published: 2019-05-29
Rated

2

out of

5
by
Suezyfeeno
from
Doesn't dry
Have only used this a few times and it leaves clothes damp. So unhappy as I bought the combo with the washing machine. What is your return policy? I've only used light loads, last night just my husbands shorts and t shirts, and ended up drying the shorts on my towel heater for him to wear. Worst tumble dryer ever
Date published: 2019-09-25
Rated

1

out of

5
by
Chocolatelover
from
Wouldn't recommend
Never dries anything properly. I've tried every cycle minimised the amount of washing in the dryer at one time etc. And nothing works! EXTREMELY disappointed with this purchase the amount of money you pay for these you'd expect a top quality product. Would NOT recommend to anyone.
Date published: 2019-07-06
Rated

3

out of

5
by
tyarnden5
from
My two week old dryer smells like dirty wet socks!
After only having my new - very expensive dryer for two weeks it smells like dirty wet socks. I am fastidious with keeping the lint filter and water catchment canister clean and empty so couldn't understand why my drier has developed this odour. I looked over my dryer to find the cause and found that the heating element has wet lint stuck to it. I contacted Samsung and a repairer came out last week to view my 3 week old dryer. Verdict - technician could not find any mechanical faults with my dryer, however he said he has never seen a dryer with the same problem. He took photos to send to Samsung. A week later I am still waiting on an answer as to how this issue will be rectified. I am extremely disappointed!!!!
Date published: 2019-04-14
Rated

2

out of

5
by
Murphyslaw
from
Expensive but can't dry sheets or any large items.
I have had this dryer 6 months. It works reasonably well except for doing bed linen. we have tried everything but everytime it ends up tangled and never drys out. I don't know why this happens but we have had el cheapo dryers that do a better job. We now have to take the bed linen to the local laundromat (5 klm away) to get it dried. Not happy Jan!!!! We spent a fortune on this dryer.
Date published: 2018-12-18
Rated

1

out of

5
by
Bwilliams
from
The most disappointing purchase I have ever made.
We bought this based on higher energy rating out of most of the dryer' s on the market in a similar size. I am yet to be able.to.finish.any of the many options for specifidc cycles with dry clothes. All.of these features are meaningless if they do not work. I suspec this is a venture of marketing invention as suppose to.scientific innovating One was 3 hours long!!!! Totally riduclous. This was the mixed load cycle. 3 hours! Totally inadequated to.perform.to loads back.to back.. . I cannot fathom how this would actually be more.energy efficient when my last dryer ran for never more than one hour, but never had any damp clothes on the dryer has to go all day and the preset or are absolutely useless and don't dry! The towels and bedding get balled up and this also cause inconsistent drying I will be seeing a refund for this from samsung as it clearly is not aable.to.perform as a clothes dryer.
Date published: 2019-05-24
Rated

5

out of

5
by
Smartshop
from
Great features
I brought this a month ago and havent looked back not once
Date published: 2019-10-01
Rated

1

out of

5
by
MrMrsUs
from
Not Happy
We have had the 9kg Heat Pump Dryer now for 3 weeks, looks outstanding in our Laundry alongside there new Washing machine. Not happy with the Dryer Simply because it doesn't dry your clothes. For the Money we payed where considering asking for our money back. So disappointing, it has been running for hours now on various functions and temperature adjustments, 4 attempts now to dry the lightest load and it still damp. Also the functions written in dark writing on a dark background is very hard to read.
Date published: 2019-07-06
User manual & Downloads
Live Chat
* Key feature may different from Key Spec