LCD TV: Will Very Cold Or Very Warm Temperatures Affect My LCD TV?
Last Update date :
Sep 30. 2020
Ideal Temperature Settings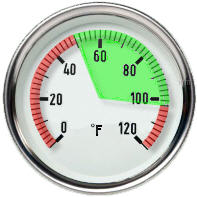 Samsung LCD TVs can operate safely in rooms or areas in which temperatures range from 50° F to 104° F (10° C to 40° C). Temperatures outside the listed range will negatively affect the operation of your LCD TV.
 
Samsung LCD TVs can be stored unused at temperatures ranging from -4° to 113° Fahrenheit (-20° to 45° Centigrade). Storing your LCD TV at temperatures outside this range can damage your TV.