Stress-free mealtime with Dual Cook Flex™
One Flexible Door. Two temperatures.
Endless cooking combinations.
Explore Dual Cook Flex™ oven
Divide and conquer the kitchen with ovens that master two dishes at once and take the stress out of the kitchen with helpful cooking guides.
*Upper vs whole compartment on small cake setting at convection 155°C (IEC-60350)
Stays brilliantly clean - no scrubbing
Pyrolytic
Pyrolytic Cleaning
Keep the inside of your oven neat and clean without wasting time and effort scrubbing or using costly cleaning products. A Pyrolytic Cleaning* system heats the cavity to burn off any grease and residue left from cooking. Everywhere is left completely spotless with only a few ashes to wipe away.
* NV75N5671RS model only.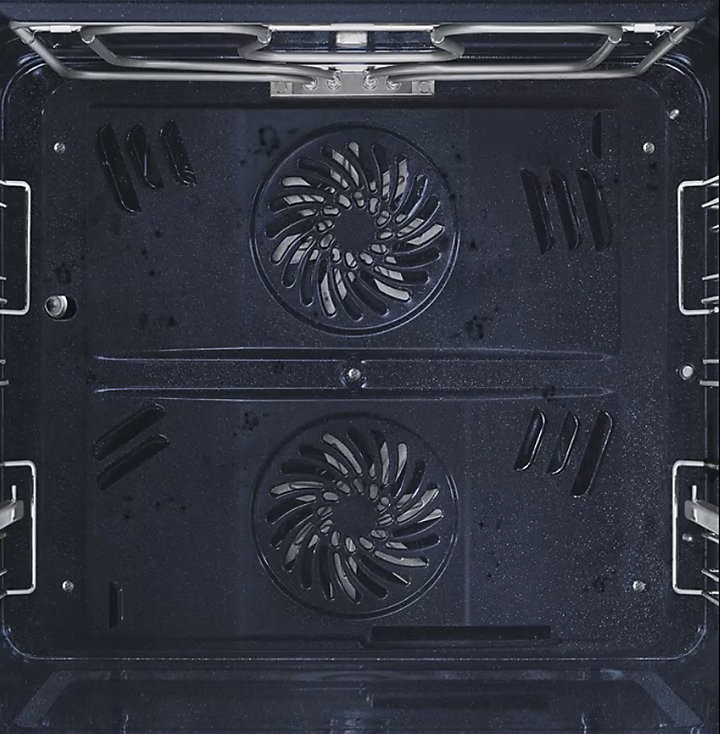 Catalytic
Catalytic Cleaning
Save yourself the time and effort of scrubbing the oven. A Catalytic Cleaning * system makes it easy to keep the oven clean. The catalytic liner at the rear of the cavity absorbs grease from splashes and drips during cooking. So it cleans itself without any hard work or costly cleaning products.
* NV75N5641RS, NV75N5641BS models only. ** Image shown may differ from actual product.