Connect devices. Create your vibe.
Whether you want to set up a home theater or some soothing lighting, all of your smart devices can work together to cultivate your ideal weekend mood.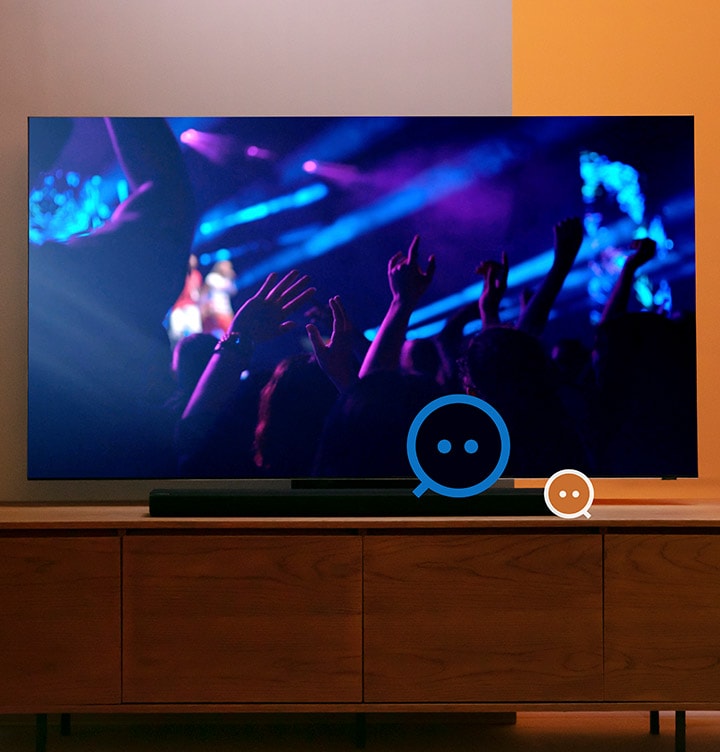 Just tap 'Weekend'
Determine which devices you want to turn on at the same time — and what you want them to do — with the Scenes feature in the SmartThings app. Just touch one button on your Galaxy S20 5G and let the relaxation begin.
Kick your feet up
The smart lights turn down, the soundbar turns up, and your Samsung Smart TV starts playing a show you love. It's nice when it all comes together.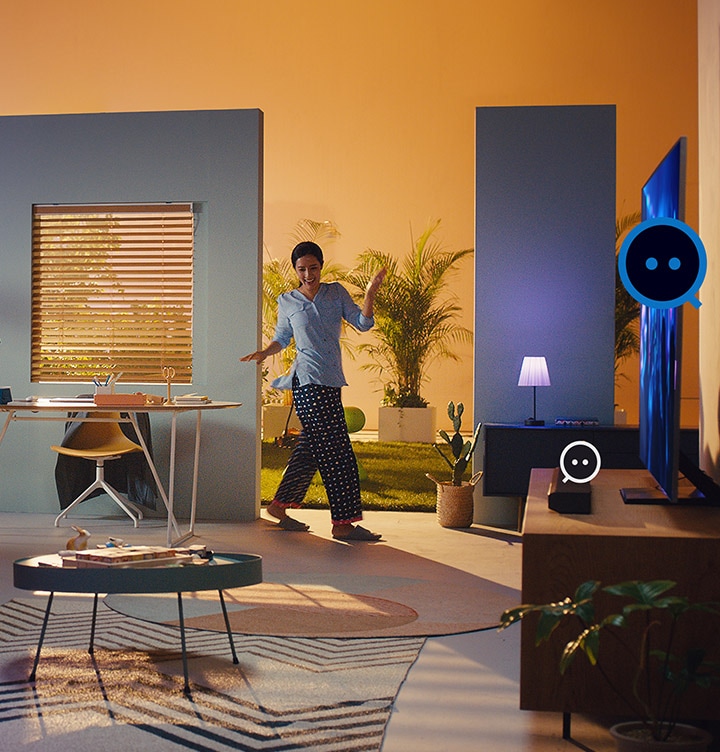 Featured products
Get details on each product used in this bundle
*A Scene must be set up in advance on the SmartThings app.
Requires a Wi-Fi connection and SmartThings compatible devices. Available products may vary by country or region.