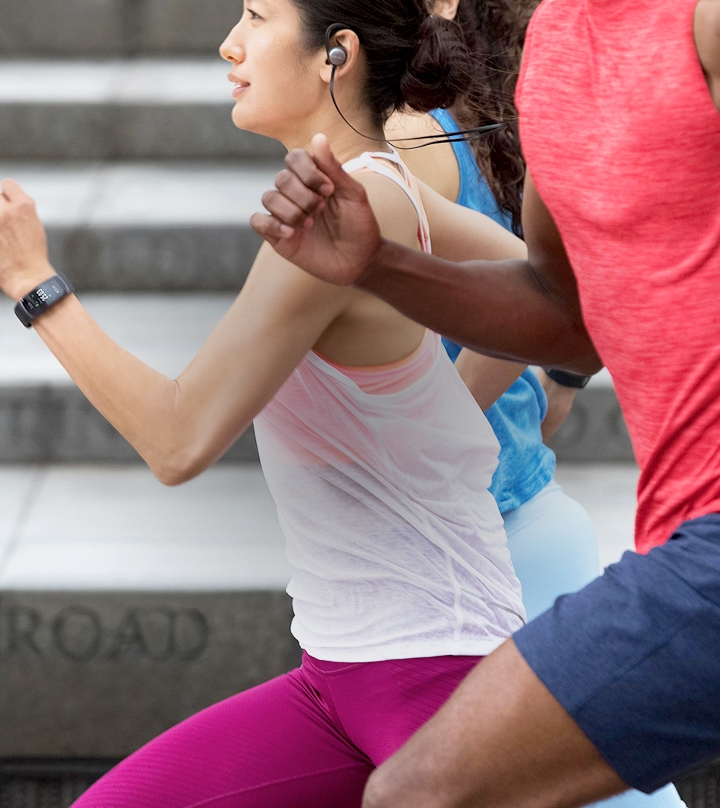 Infinitely fit
Win every workout.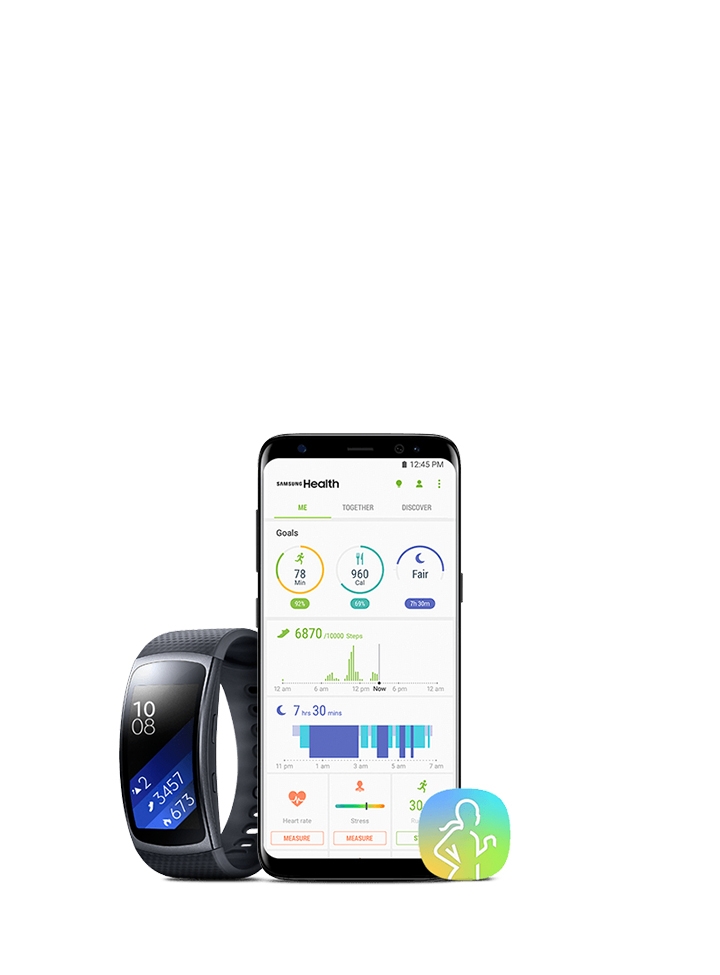 Make the most of your health with the Galaxy S8, Gear Fit2 and Samsung Health.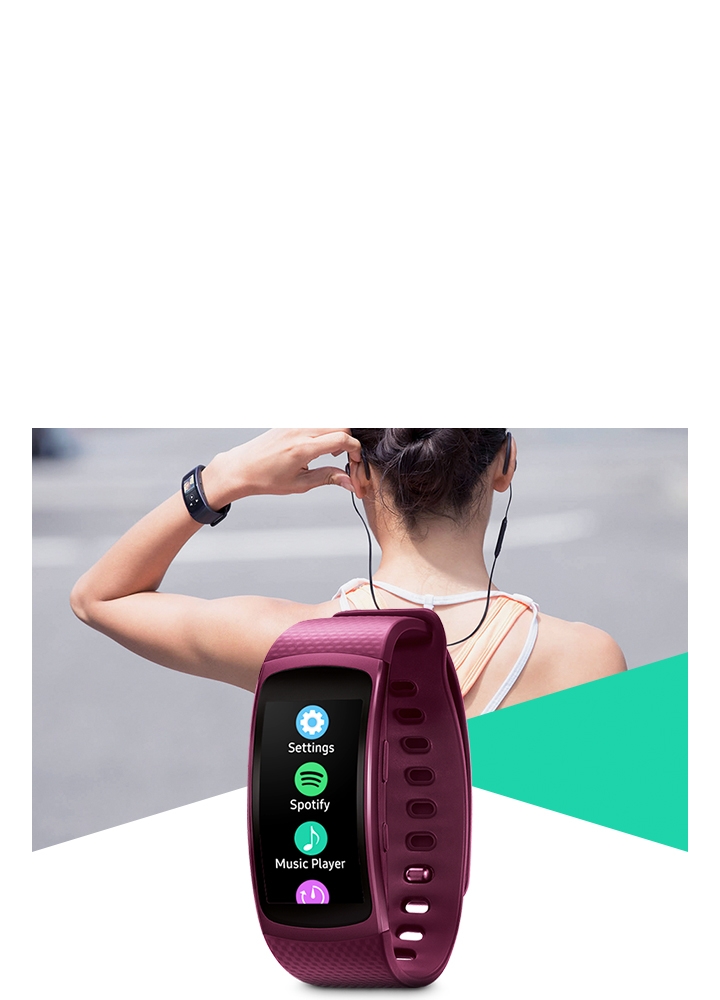 Do more on the run.
Cue your playlist, get texts on the go, see your pace and check how far you've gone. With the Gear Fit2, it's all on your wrist.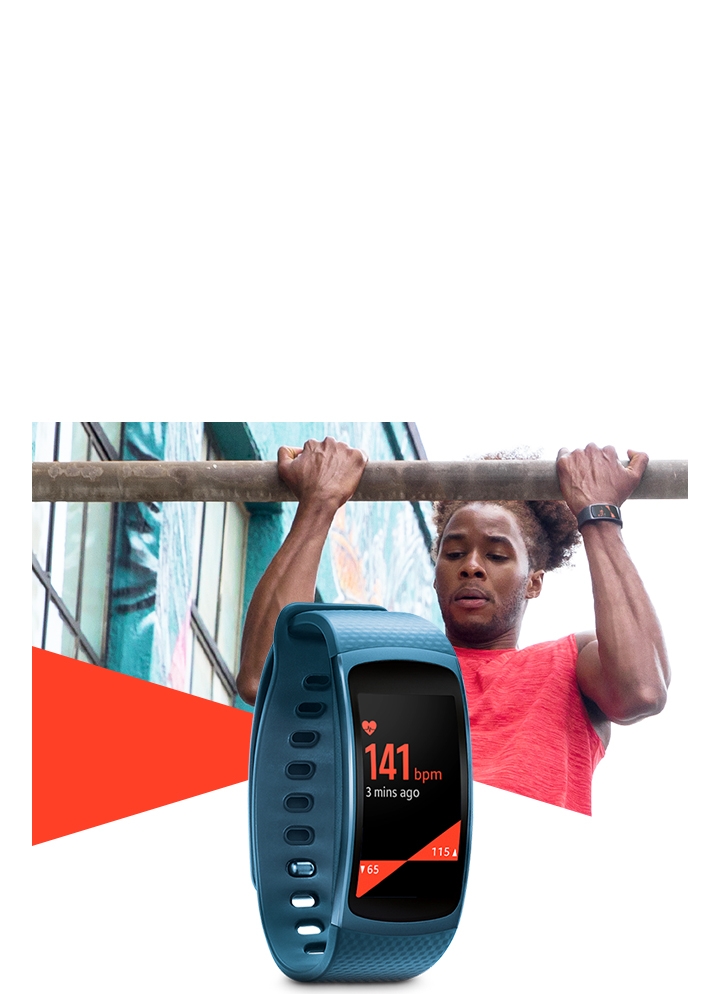 Track your everything.
Monitor your heart rate, steps and all kinds of movements. The Gear Fit2 keeps up and keeps count, from running to crunches to yoga and more.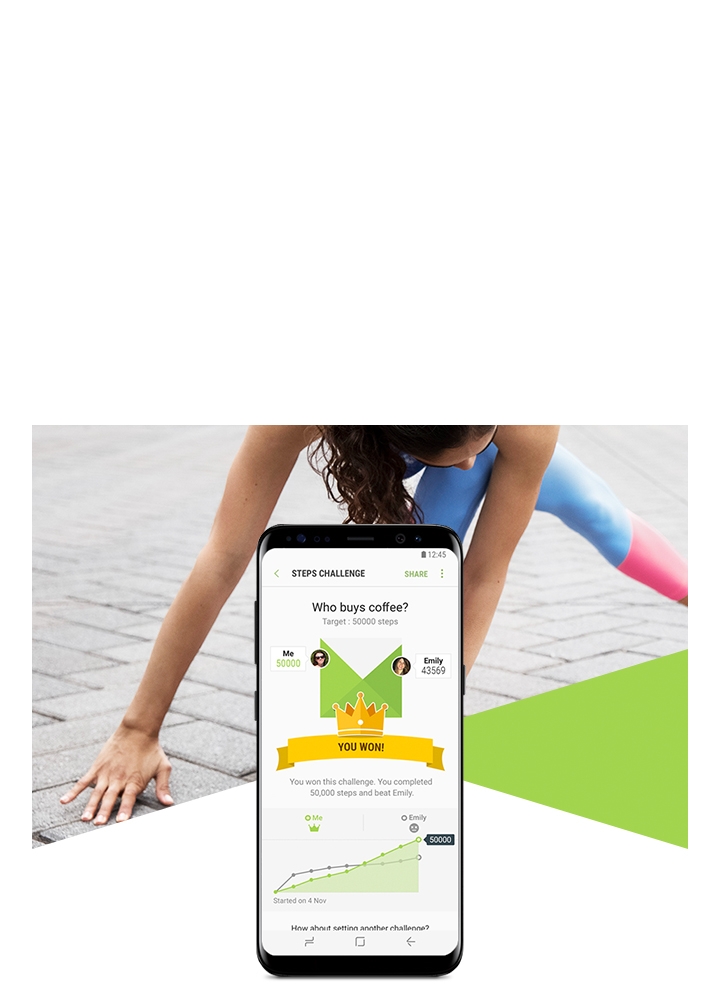 Put your health in your hands.
After you finish strong, compare your steps and see your stats in Samsung Health on the Galaxy S8.