The Galaxy Watch Active2 Golf Edition brings smart to your golf game. With up-to-date information on over 40,000 golf courses around the world, you can always know accurate yardage to plan your next shot with.¹ And with a sleek, sporty design built for style and comfort, seamless notifications and integration with your favorite apps, you'll be able stay on top of everything from the first hole to the last.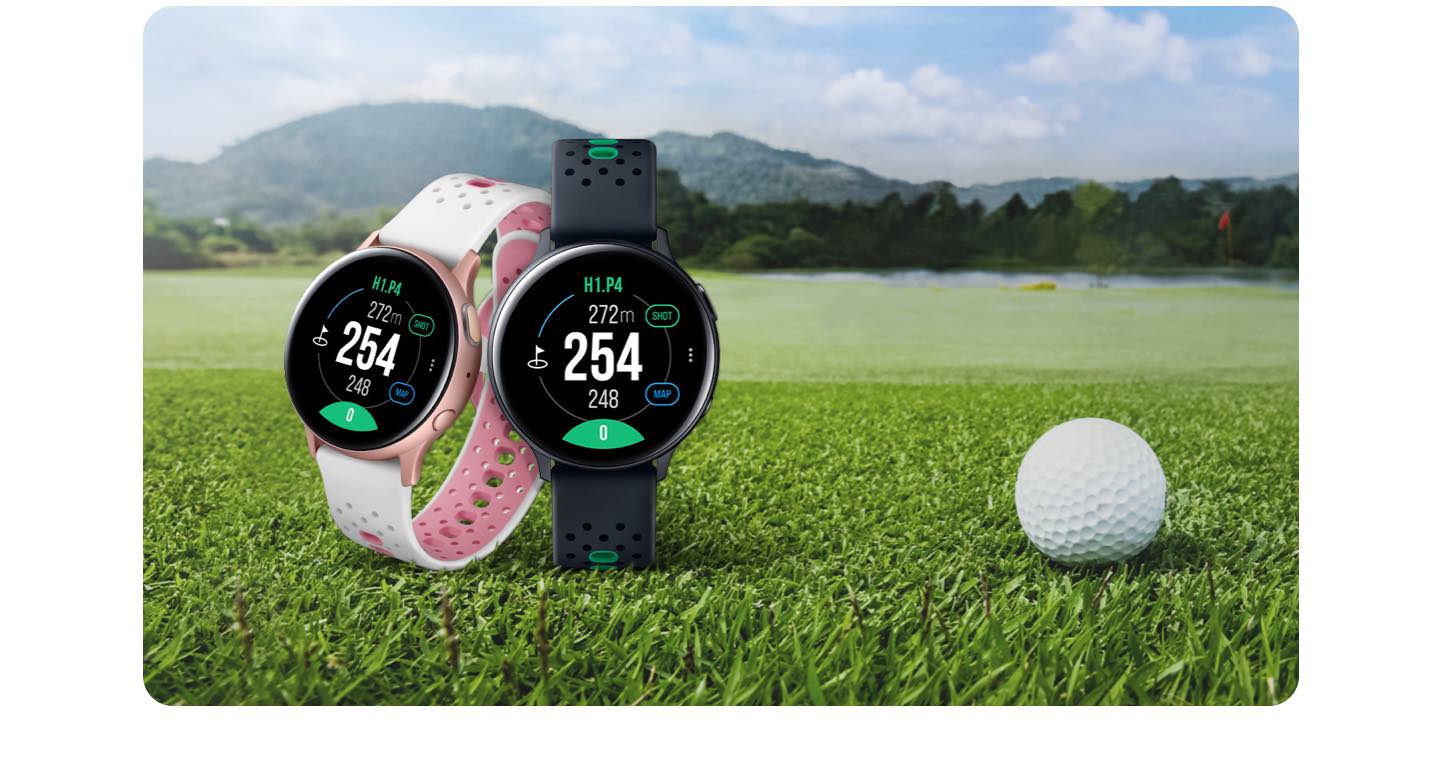 Bring your caddie with you
With the Smart Caddie app preloaded on the Galaxy Watch Active2 Golf Edition, you'll have real-time data and satellite based maps on over 40,000 courses worldwide at your fingertips—a $100 value for free.¹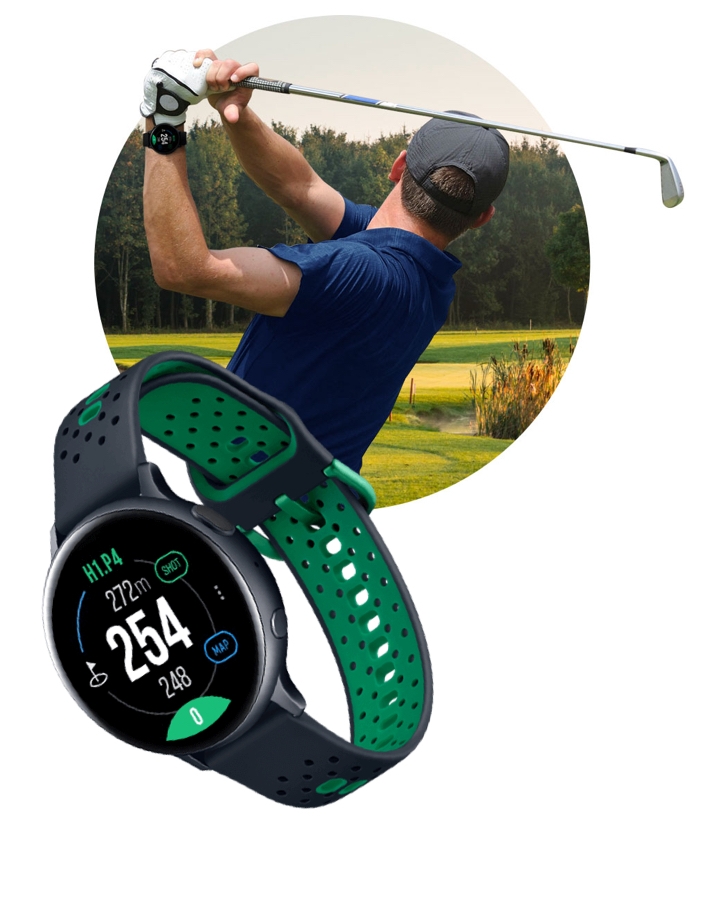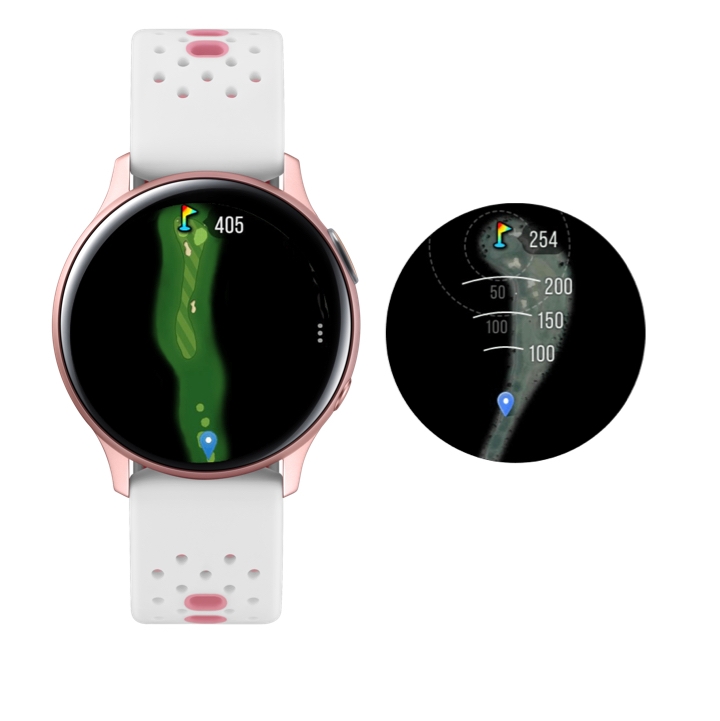 An eye in the sky
The Golf Edition provides satellite views and standard maps of courses, helping you get the information you need the way you need it.¹
Personalized coaching advice
Automatic hole recognition, dual arc distancing to and from the hole and shot logging lets you create your own yardarge book and strategize how to best attack the pin.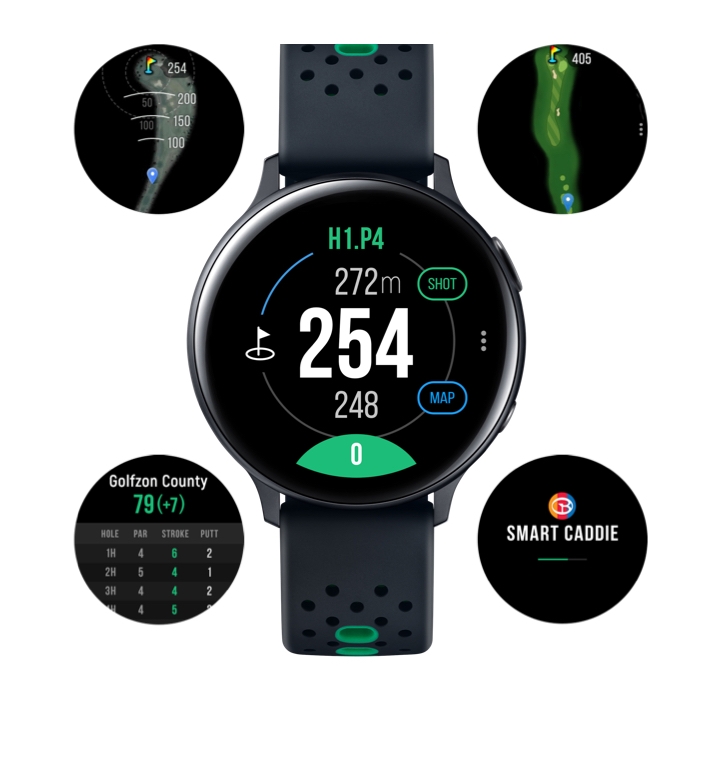 Vivid and accurate course information at a glance
With details and displays for holes at 40,000 courses around the world, you're sure to have info virtually anywhere you play.¹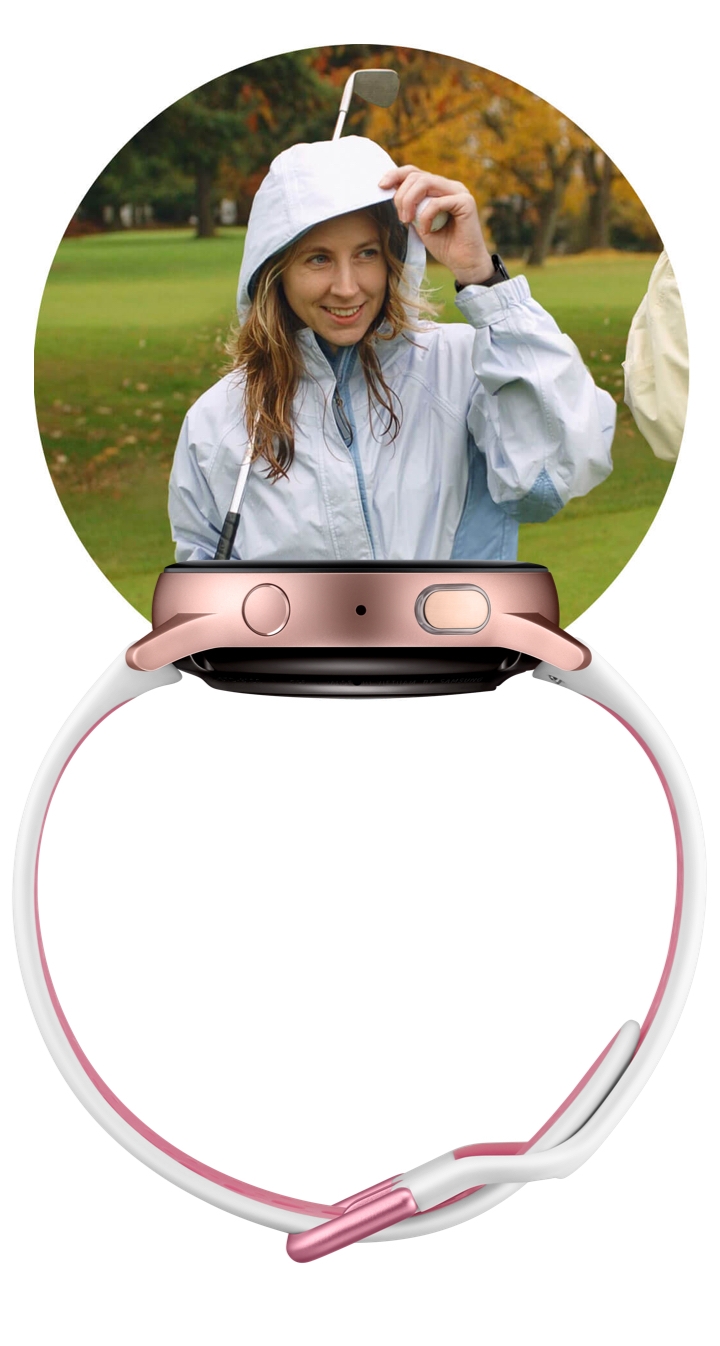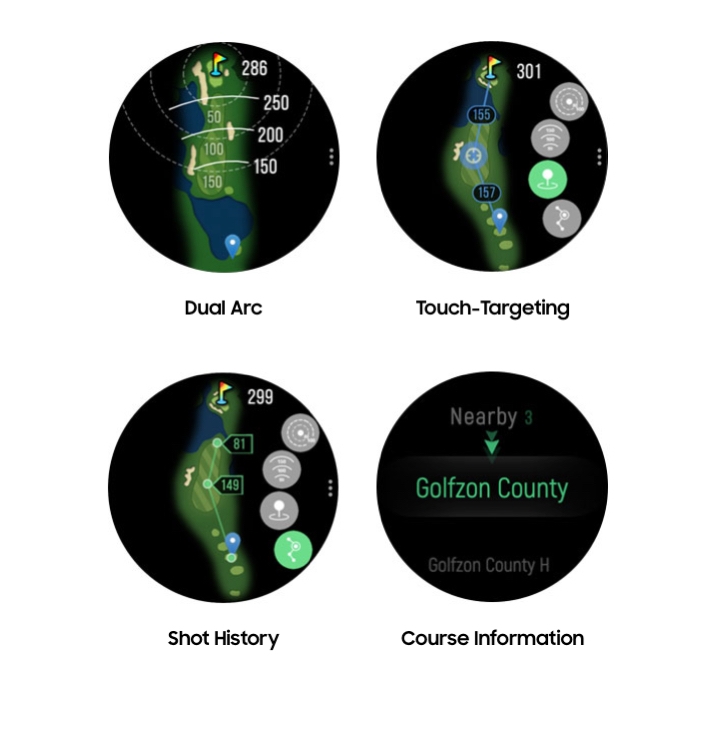 Easier and faster course search, regardless of reception
All course info is stored locally on the Golf Edition, meaning you won't have to worry about cellular connection while out on the links.
Superior resolution and comfortable fit
The Golf Edition sports an edge-to-edge Super AMOLED screen. The full-color, bright display makes it easy to check your yardage or your notifications, even in direct sunlight, and the touch bezel allows you to easily navigate with a quick touch or tap.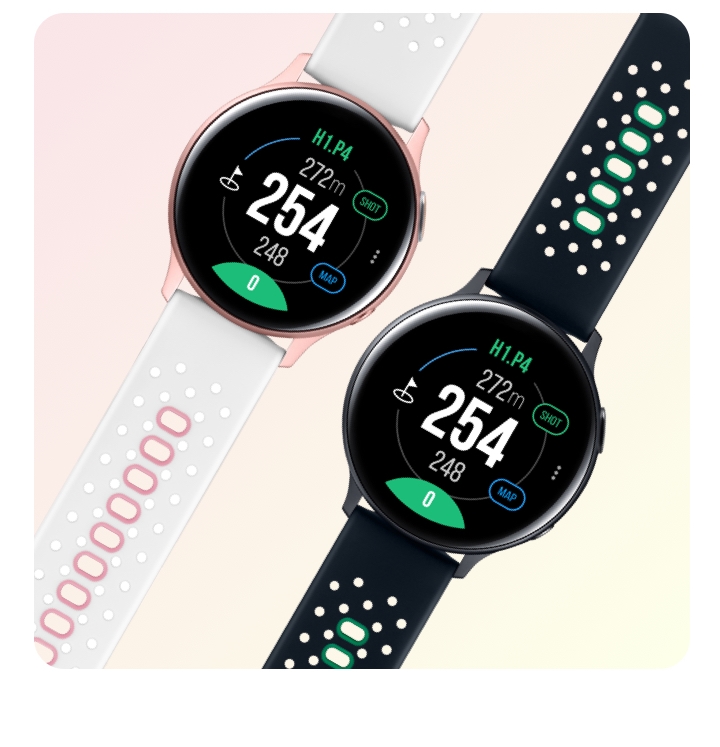 Golf Edition
Get the optimized Galaxy Watch Active2 Golf Edition with more than 40,000 course maps stored locally, auto hole detection, course view & green map, shot tracking, swing analysis and much more.¹
Golf Edition
Get the optimized Galaxy Watch Active2 Golf Edition with more than 40,000 course maps stored locally, auto hole detection, course view & green map, shot tracking, swing analysis and much more.¹
1Distance measured from Watch to the center of the green; accuracy may be temporarily impacted by course redesigns