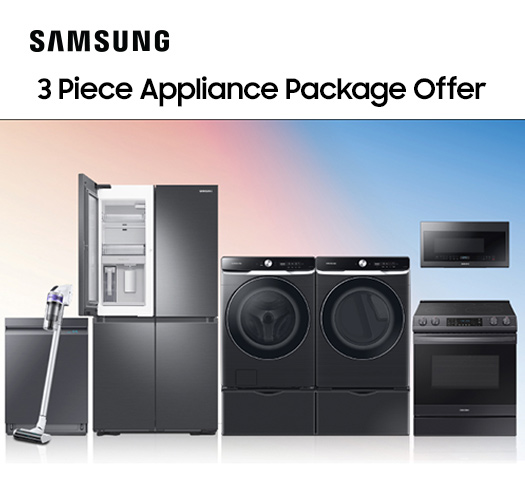 Samsung 3 Piece Appliance Package Offer
Valid Purchase Dates: 08/26/2021 - 10/20/2021
BrandSmart Purchase Dates: 8/23/21- 10/20/21
Valid Submission Dates: 8/26/21 – 4/18/22
Purchase three (3) or more Samsung products from eligible categories.) in the same transaction that include Refrigerators, Ranges, Dishwashers,Wall Ovens, Cooktops, Range Hoods, Air Dressers, Washers, Dryers, Freezers, Vacuums and Pedestals, over the range microwaves and air purifiers from a participating retailer and receive a Samsung Prepaid Mastercard® in the amount of 10% off the pre-taxpurchase price. 41
If you're interested in our Laundry and Vacuum bundle offer please register here.
Frequently Asked Questions
Do I have an eligible purchase?

When can I expect my Prepaid Mastercard®?

How do I redeem this offer? 

Can I submit for more than one qualifying purchase?

I bought the Samsung Appliance Products from a non-participating retailer, am I eligible for this Offer?

I previously bought qualifying products in one single transaction from a participating retailer, can I still participate in this Offer?

What information do I need to submit?

Where do I find serial numbers on my home appliance?

I lost my receipt/proof of purchase to the qualifying home appliance purchase; can I still participate?

What happens if I don't submit my information online April 18, 2022?

What do I do if I get the error message "Invalid Serial Number" when inputting my serial number for my home appliance?

What happens if I'm having problems submitting my claim?

How can I check the status of my claim?

I submitted my information but I haven't gotten an email confirmation in 5 business days. What do I do? 

What is my course of action if I am rejected?
SEE MORE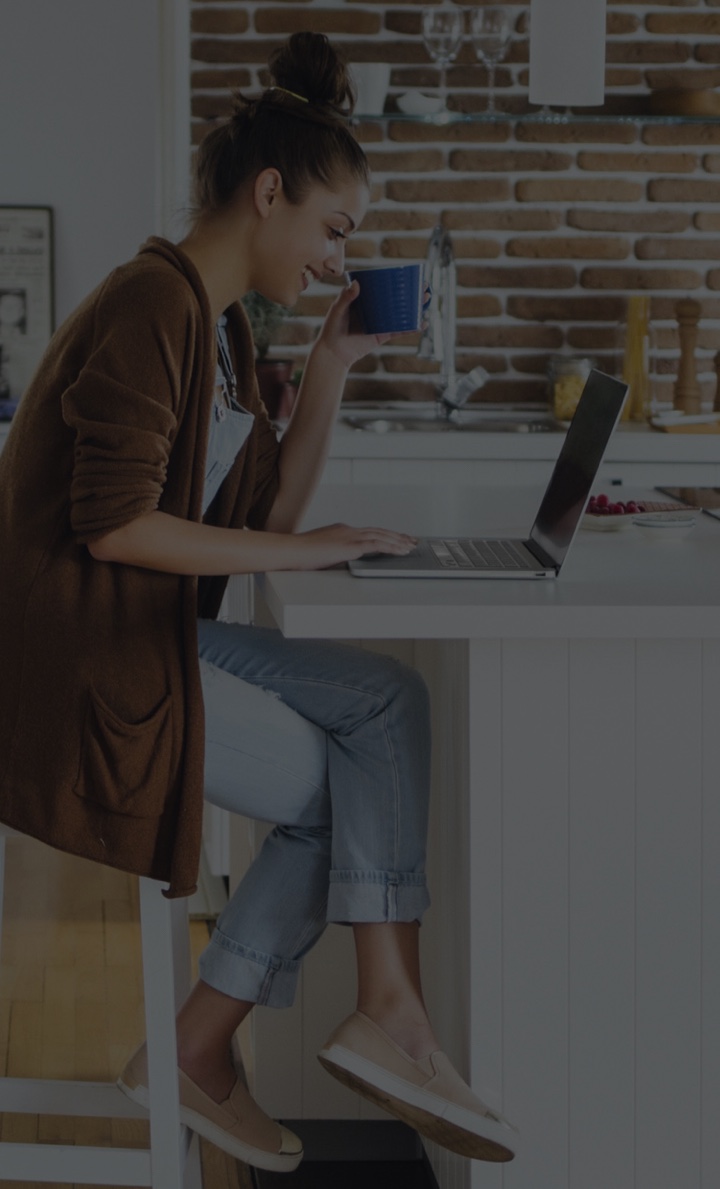 41
Must be an eligible legal resident of the 50 US/DC & at least 18 years old to participate. Terms and conditions apply.
Show More
41
Must be an eligible legal resident of the 50 US/DC & at least 18 years old to participate. Terms and conditions apply. Purchase three (3) or more Samsung products from eligible categories (Countertop Microwaves are not eligible) in the same transaction that include Refrigerators, Ranges, Dishwashers, Wall Ovens, Cooktops, Range Hoods, Air Dressers, Washers, Dryers, Freezers, Vacuums and Pedestals, Over the range microwaves, and air purifiers between 8/26/21 and 10/20/21 from a participating retailer in-store or online. Qualifying Purchases from Brandsmart must be completed in the same transaction between 8/23/21 and 10/20/21. Additional major appliances and accessories purchased in the same transaction are eligible for the discount as long as the eligibility requirements listed above are met. These offers are not valid on purchases made from Best Buy, Lowes, Costco, The Home Depot, Conn's HomePlus, P.C. Richard & Son, Sam's Club, and Spencers TV & Appliance. Must submit valid offer claim form online by 4/18/22 or mail-in postmarked by 4/18/22 and received by 4/28/22. After offer claim form is validated, a Samsung Prepaid Mastercard will be sent in the amount of 10% of the pre-tax purchase price. Quantities limited; offer valid while supplies last. Only 3,705 Prepaid cards available. One claim per household. Additional restrictions apply. Click
Here
for full terms and to submit offer claim form and purchase receipt. Offer is valid and can be combined with other Samsung offers, rebates, programs, or promotions unless otherwise stated. Your payment will be delivered via email with instructions for claiming your Mastercard Prepaid Card. Please note that access to your payment expires 3 months from the date it is issued. You must claim your card within that timeframe. Use your card everywhere Mastercard is accepted in the U.S. Card issued by The Bancorp Bank pursuant to license by Mastercard International Incorporated. Mastercard is a registered trademark, and the circles design is a trademark of Mastercard International Incorporated. Your use of the prepaid card is governed by the Cardholder Agreement, and some fees may apply. This is not a gift card. Pay close attention to the expiration date of the Card.
Show Less
© 2021 Samsung Electronics America, Inc. Samsung is a registered trademark of Samsung Electronics Co., Ltd.