< GO BACK
Samsung Galaxy S9 Accessories - Cases, Covers & Wireless Chargers
Accessories
*Accessories sold separately. Availability may vary.
Expand Your Galaxy
Galaxy Watch
Galaxy Watch is an untethered smartwatch so you can live an untethered life. With Galaxy Watch, you can call, text, stream music, use Samsung Pay1 and get notifications via cellular.2 Plus, balance mind and body with sleep cycle tracking, reminders to keep moving, calorie tracking, guided meditation and breathing exercises for stress management.3

Wireless Charger Duo
Power up without plugging in. The Wireless Duo Charger easily charges your Galaxy S9 and Galaxy Watch at once, giving you a strong, long-lasting battery for texting, calling, streaming and more.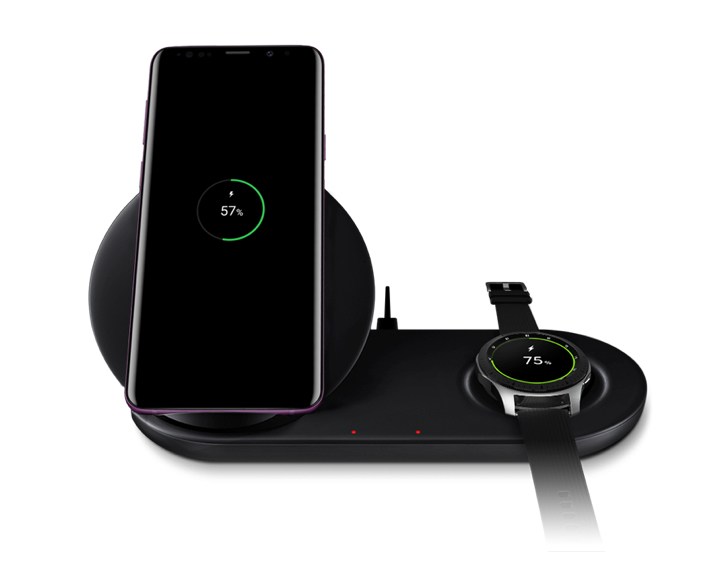 Covers
S-View Flip Cover
Protect your whole phone while still being able to access the functions. You can reply to notifications and check your AOD easily through the clear cover, and it stays clear with fingerprint prevention coatings. While you're watching a movie, fold the cover to prop up your phone for a comfortable view.
Rugged Protective Cover
For a heavy-duty protection that's also sleek, the Rugged Protective Cover absorbs most impacts to minimize damage to your phone. It's been drop tested and granted a military-grade rating.4 Plus, you can prop it up with the detachable kickstand to watch at a comfortable landscape angle.
Hyperknit Cover
Put a sporty spin on your Galaxy S9 or S9+ with the Hyperknit cover. Made from the same material as your favorite sneakers, this lightweight fabric ensures a comfortable, easy grip without adding bulk to your phone. So you can hold on tight and slip it in your pocket when you're done.
Silicone Cover
Soft and super smooth to the touch, the Silicone Cover enhances the wonderful grip of your Galaxy S9 or S9+.
Connectivity
DeX Pad
All you need for a desktop-like experience is your Galaxy S9 or S9+, DeX Pad, and a monitor. It's better than screen mirroring because DeX Pad allows you to use your phone as a touchpad. So you can quickly set up and check emails, surf the internet, and more on a full-size screen.5 6 7 8 9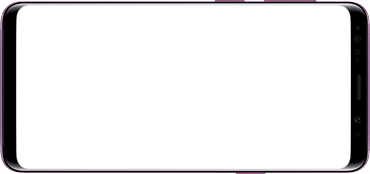 Power
Fast Charge Wireless Charging Stand
When your battery's low, the last thing you want is to fumble around for a charging cable. Simply place your Galaxy S9 or S9+ onto the Fast Charge Wireless Charging Stand to power up. And you don't even need to stop watching or texting, this stand holds your phone at a comfortable angle while it charges.10
Video of Galaxy S9+ charging on the Wireless Charging Stand in landscape mode
Fast Charge Wireless Charging Convertible
As beautiful as it is functional, the Fast Charge Wireless Charging convertible is designed to be stunning when it's not in use. Use it as a pad and set your phone down, or stand it up to keep your phone at an optimal viewing angle. Plus, it's portable so you can easily bring it with you.10
Video of Fast Charge Wireless Charging convertible converting from pad to stand and Galaxy S9+ being placed on top
Portable Battery Pack
When you're on the go and there's no outlet in sight, plug your Galaxy S9 or S9+ into this Portable Battery Pack to give your phone a boost. It's compact enough to slip into your pocket or purse but packs a powerful punch with it's 5100mAh capacity.
5100

mAh
Audio
Earphones tuned by AKG
Whatever the sound, you want to hear it clearly as if you were in the studio. The earphones tuned by AKG have 8mm and 11mm units for clear, balanced sound. And with their ergonomic design that fits your ears better, so you can comfortably tune out and jam on.