Galaxy SmartTag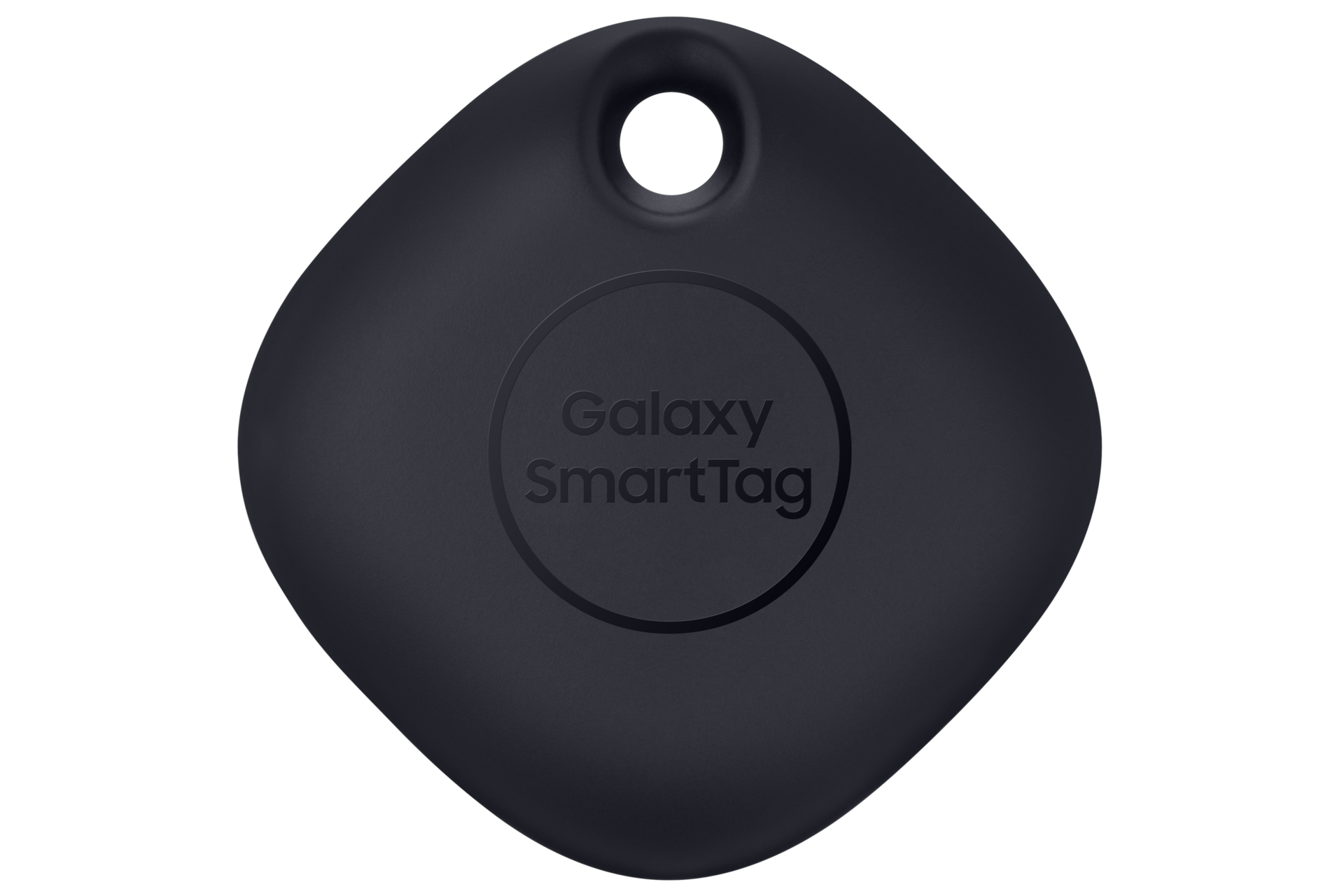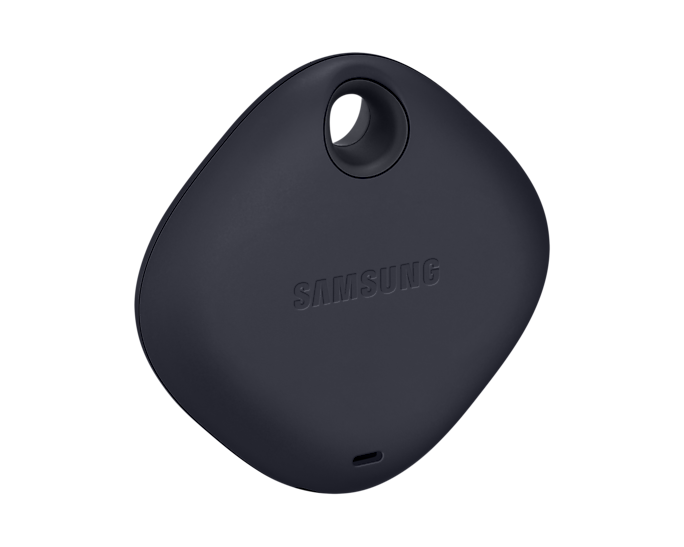 Označi ga, pronađi ga, opusti se

1. Označi ga
Zar ne bi bilo dobro da neke stvari možeš da pratiš? Zakači Galaxy SmartTag za ono što ti je u životu dragoceno.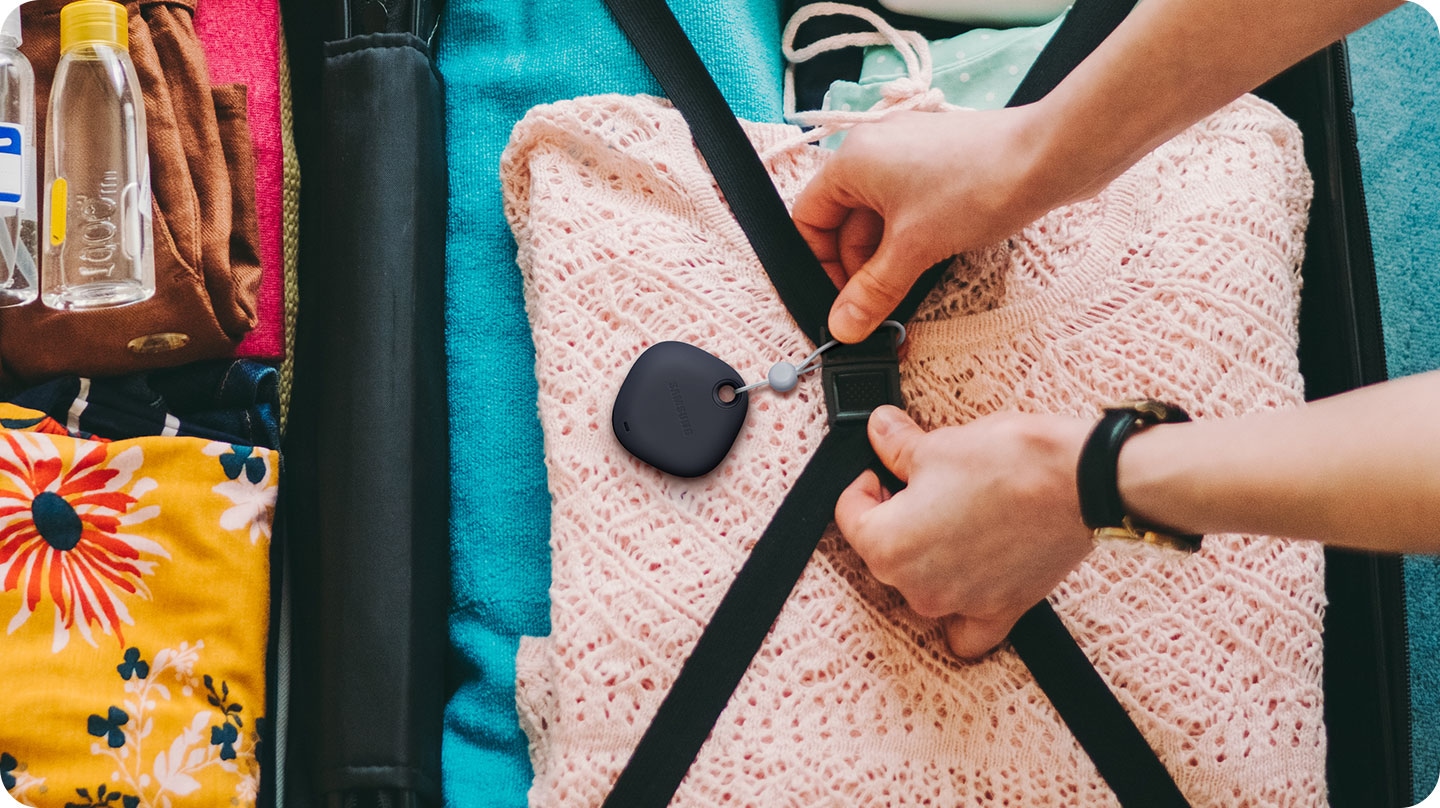 2. Pronađi ga
Ako ti se dogodi da izgubiš nešto svoje, pokreni aplikaciju i videćeš gde se poslednji put nalazilo. Onda je lako da pratiš tragove.

3. Opusti se
Tu je! Zahvaljujući Galaxy SmartTags uređaju pronalaženje izgubljenih predmeta je pametno i lako.

* Kaiš, obostrano lepljiva traka i nalepnice se prodaju odvojeno i ne dolaze sa uređajem.
Pronalaženje u dometu
SmartTags koji radi preko Bluetooth-a* se može zakačiti za ključeve, torbu ili čak kućnog ljubimca. Ako ti se čini da je izgubljeni predmet negde u blizini, ali ne možeš da ga pronađeš, pritisni dugme za zvono na svom mobilnom i prati prepoznatljivu melodiju podešenu na jačinu koju želiš.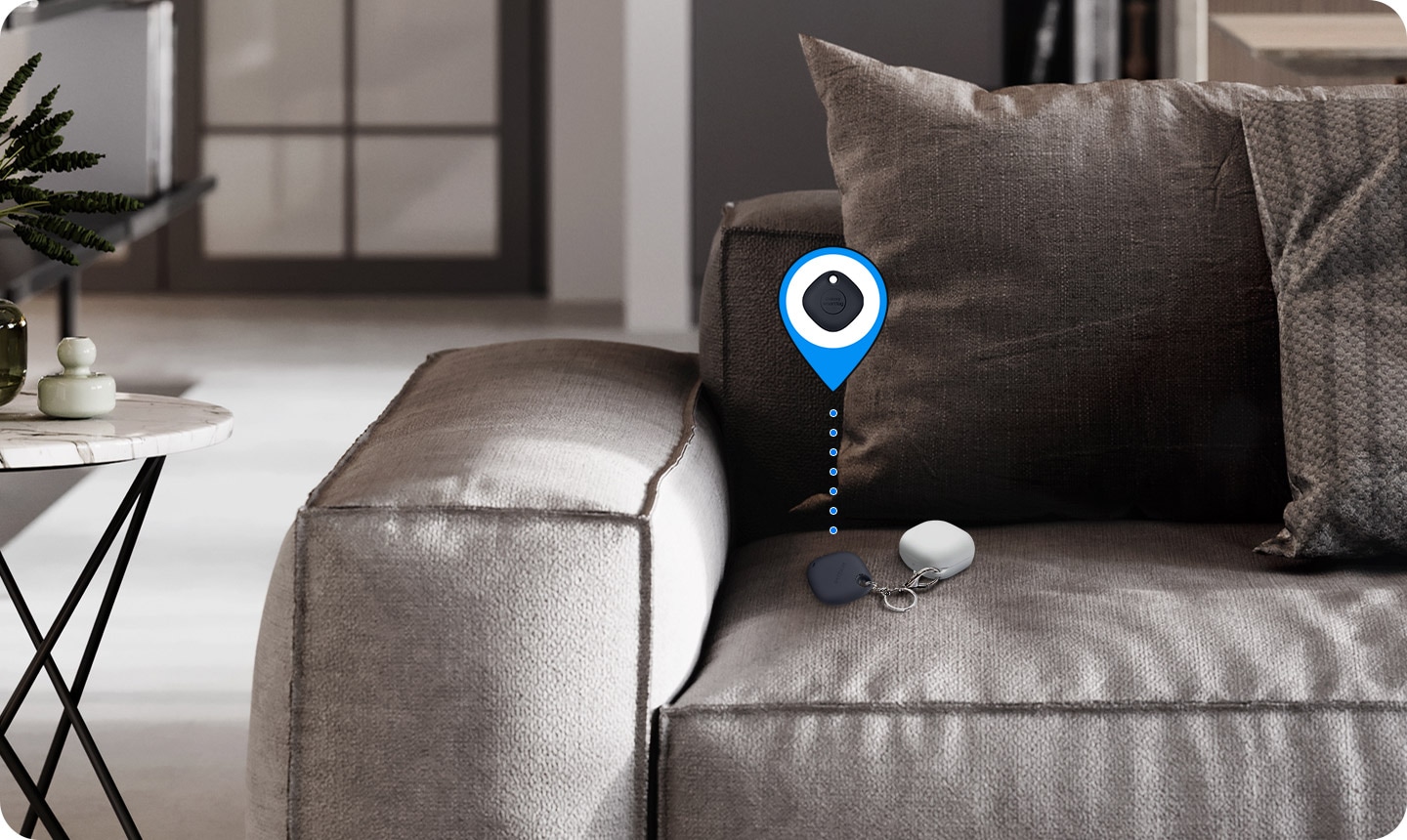 * Galaxy SmartTags ima Bluetooth domet do 120 m bez prepreka. Stvarne performanse mogu varirati u zavisnosti od korisničkog okruženja.
Lociraj svoje stvari sa velike udaljenosti
Označeni predmeti su ti van dometa? Nema problema! Čak i kada si oflajn, Galaxy Find mreža* može iskoristiti skenirane podatke za pronalaženje izgubljenog predmeta samo za tebe. Prateći istoriju mesta na kome se označeni predmet nalazio lako je pratiti njegove tragove. Za lociranje stvari možeš koristiti i druge svoje uređaje.
* Ova funkcija je dostupna samo na Galaxy uređajima.
Jedno dugme za potpunu udobnost tvog pametnog doma
Uz SmartTags tvoj pametan dom je upravo postao još udobniji. SmartTags može kontrolisati razne IoT uređaje i to samo pritiskom jednog dugmeta. To znači da, na primer, možeš upaliti svetla u kući i pre nego što kročiš unutra.
* IoT uređaji moraju biti registrovani u SmartThings aplikaciji kako bi ova funkcija radila. ** Funkcija pronalaženja pritiskom na taster SmartTags uređaja ne radi ako uređaj nije povezan sa mobilnim uređajem korisnika. *** IoT proizvodi prodaju se odvojeno. **** Kompatibilnost rada uređaja u SmartThings aplikaciji može se proveriti na veb-stranici SmartThings www.samsung.com/smartthings
Podrška
Pronađite odgovore na pitanje koje imate o proizvodu
NEDAVNO GLEDANO
Current Price:

From

$159.00
/mo
Discount Price:

or

$125,900.500
Original Price:

$1,000.00
Save $1,000.00