How to clean the lint filter on a tumble dryer
Follow the steps below to clean the lint filter on your tumble dryer. We recommend cleaning the lint filter after each load. 
Please note: Some washer / dryer combos do not have a lint filter. The lint is removed from the drum by the drain pump instead. For these machines, it is especially important to clean the drain pump filter regularly.
1
Open the door and pull the lint filter upward to remove.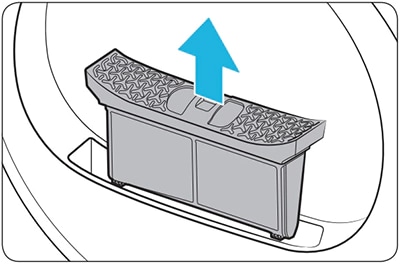 2
Open the outer filter and remove the inner filter (A).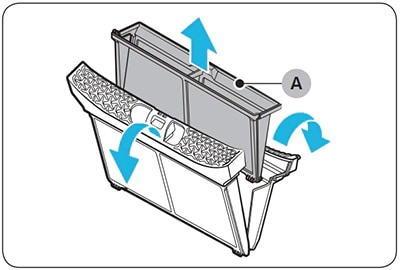 3
Unfold both the inner filter and the outer filter.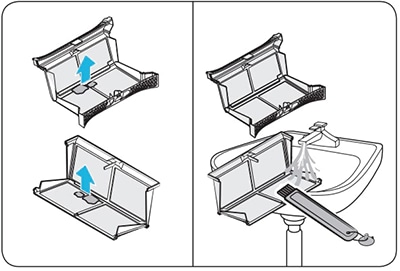 4
Remove the lint from both filters, and then clean the filters with the cleaning brush. Clean the filters in running water, then dry them completely.
5
Put the inner filter into the outer filter, and then reinsert the lint filter into the original position.
Please note:
Clean the lint filter after each load. Otherwise, the drying performance may decrease.
Do not operate the dryer without the inner filter inside the outer filter.
Using the dryer with a wet lint filter may cause mould, bad odours, or a decrease in drying performance.
Please answer all questions.