Smart Call
Smart Call can easily report or
block spam calls.

No more staring at your phone debating whether to pick up or not. Report or block spam calls with ease.
Deal with spam the easy way
The Smart Call function lets you know who's calling even when the number isn't on your contact list.
When it's spam, you can easily block the call, and then take action by reporting it.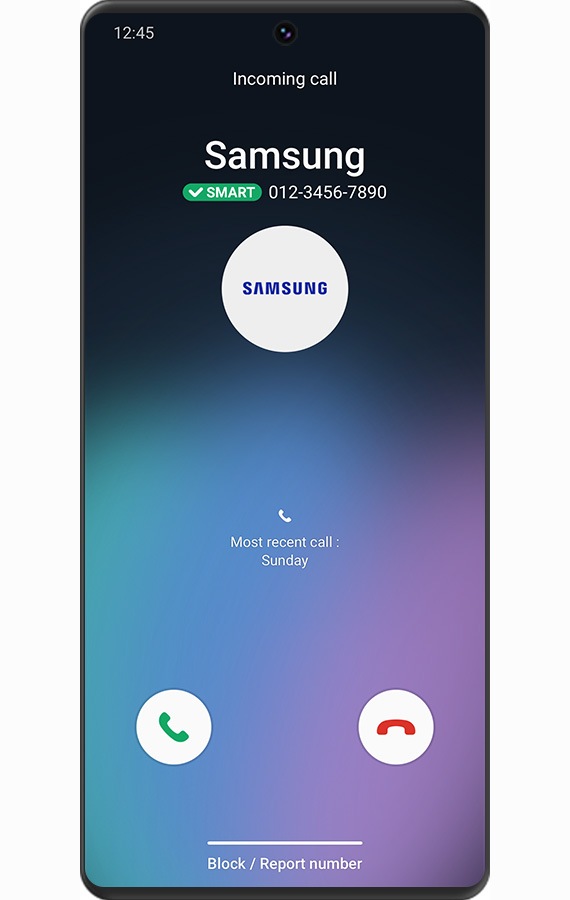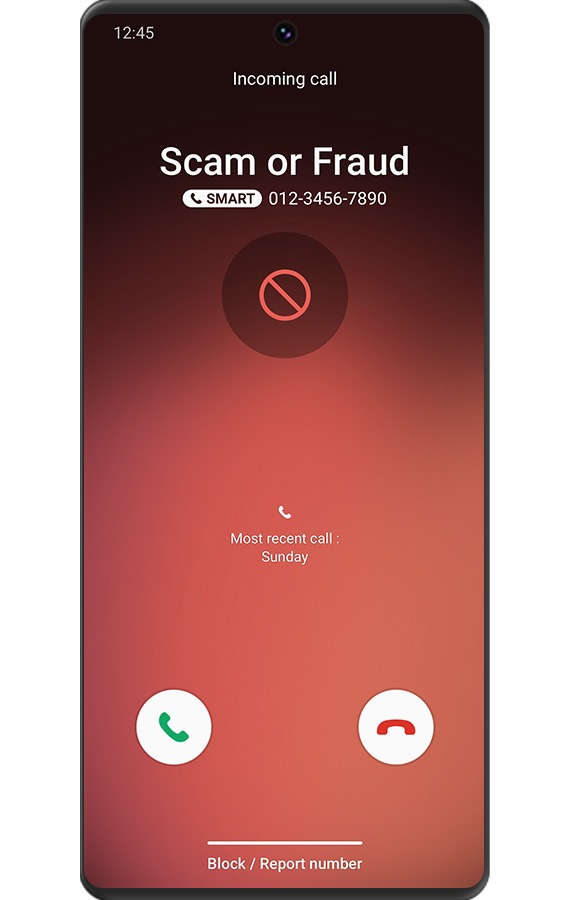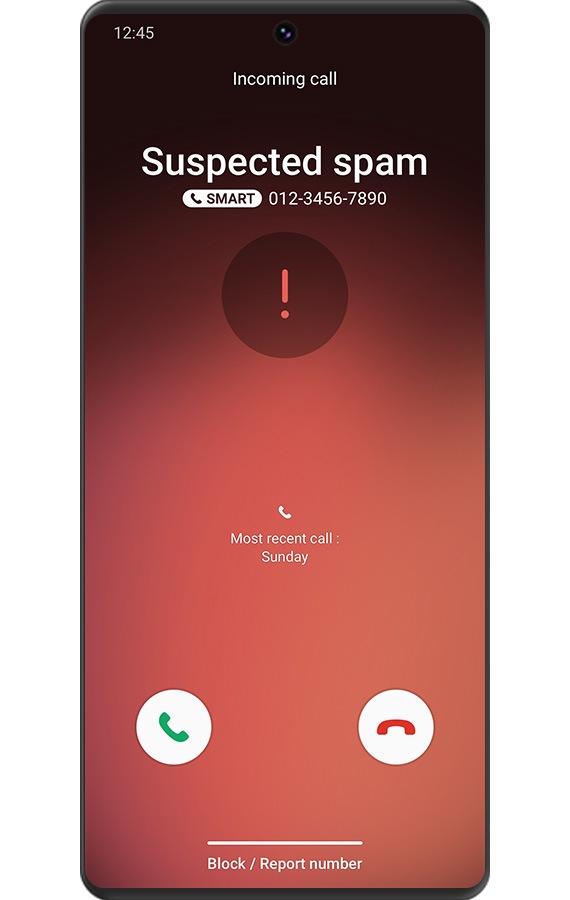 Take action against spam
Before or after you respond to a spam call, you can choose to block or report the number so you won't be harassed twice.



Tap either 'Block' or 'Report', depending on what you want to do

To report spam numbers, select the type of spam, write a comment, and tap the 'Report' button.
How to Activate
Go to 'Caller ID and spam protection' in Call Settings.

The available functions and features may vary by country and device.
The features are provided by Hiya. (www.hiya.com)
Using mobile data for this service may result in additional charges.
Device and screen images simulated for illustrative purposes.