Designed for Ease & Comfort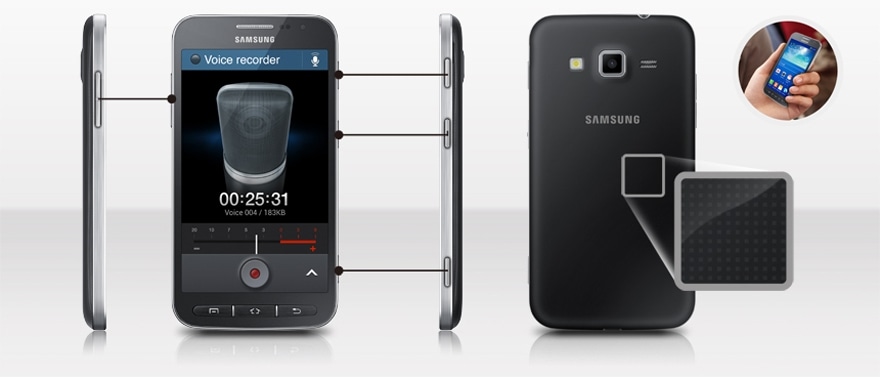 Easy on the Eyes ㆍLarge 4.7" display provides ample room for watching videos, surfing the web, or reading e-books. ㆍEasy Mode simplifies things, and makes things convenient with big, clearly marked icons Tangible Physical Feel ㆍDedicated physical keys give easy, direct access to camera and voice recorder functions as well as often-used home, back and menu functions. ㆍBack cover has a soft texture for tactile pleasure and a secure, comfortable grip.
Useful Smart Services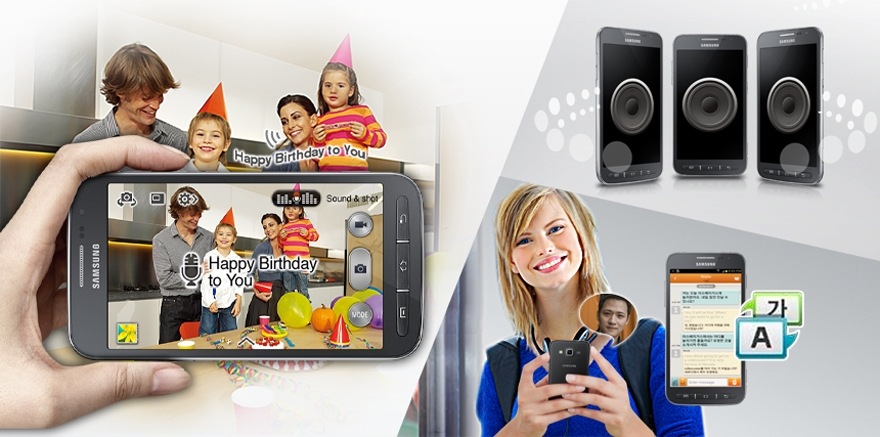 ㆍSound & Shot captures the moment perfectly – in sound and image – so memories can be recalled more vividly. ㆍGroup Play lets you connect with other phones to share and play content together ㆍS Translator offers instantaneous translations when communicating with global contacts.
Latest Connectivity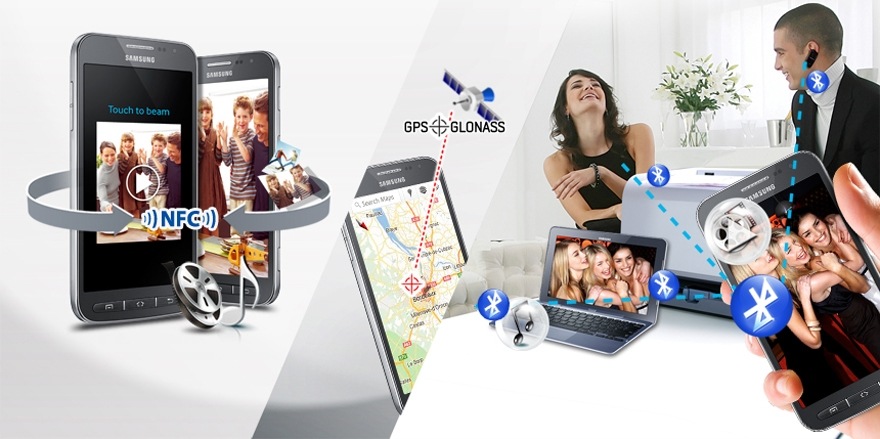 ㆍNFC with S Beam lets you share content easily – as simple as touching 2 NFC-enabled phones back to back. ㆍBluetooth 4.0 offers faster and stronger connections to wireless connectivity options including headsets, speakers, printers and PCs. ㆍGPS and GLONASS offers a wide range of accurate location based services so you are never lost
Voice Guidance

ㆍTTS (Text to Speech) reads displayed text, including menu options, out loud. ㆍText Reader reads text formatted (.txt) documents and e-books out loud so all you have to do is sit back and listen. ㆍVoice-guided Camera offers voiced assistance by informing you of the number of people in the shot and their standing location.
Convenient Usability
ㆍLight Sensing can alert light direction and brightness through vibration / sound (e.g. locating a window or checking if a light is on). ㆍScreen Curtain ensures privacy from potential onlookers by operating commands on a blank screen, and is easily activated / deactivated by double pressing the power key. ㆍOptical Scan scans hard copy documents so users can take advantage of the mobile's Text Reader service and other aids for the visually impaired.
How It Stacks Up
Battery time is based on our own laboratory measurements, and may vary depending on factors such as device settings, usage patterns and operating conditions.
* User memory is less than the total memory due to storage of the operating system and software used to operate the phones features. Actual user memory will vary depending on the mobile phone operator and may change after software upgrades are performed.

** External Memory may be used to store media (photos, video, and music files) but not applications.

Notice to our customers - safe battery use

If your mobile phone battery is damaged, for example if it is dented, we recommend that you stop using it immediately and replace it with a Samsung genuine battery. If a damaged battery is used, this may affect performance of the battery and in some cases cause damage or injury through overheating, fire or explosion. Examples of situations in which a battery may become damaged are: use in an excessively hot environment, dropping the battery, external pressure on the battery, pet-biting, etc. We recommend that spare batteries are kept in a hard-shell case when not in use.

You should use only Samsung genuine or approved batteries that have been specifically designed for use in Samsung products. The use of incompatible batteries, cables and chargers may not be safe to use and could cause damage to the device or external damage. Please purchase Samsung-branded batteries from reputable and approved sellers to ensure the batteries are not counterfeit.

Battery time is based on our own laboratory measurements, and may vary depending on factors such as device settings, usage patterns and operating conditions.