How to pair Galaxy devices via Bluetooth
Bluetooth is a wireless technology that uses a radio frequency to transmit data over short distances. It is a quick and easy way to share content from your Galaxy smartphone with another device, especially if you do not have access to Wi-Fi or you do not want to use up your data allowance.
Before you can send files via Bluetooth, you will need to make sure that Bluetooth on your device and the device you will be transferring the files to are both turned on and can be discovered or detected. The two devices must also be paired via Bluetooth before you can send content between the two devices.
Follow the below steps to activate Bluetooth on your Galaxy smartphone and pair the devices. It is recommended to deactivate Bluetooth afterwards.
1
From the home screen, swipe up to open your apps.
2
Tap "Settings".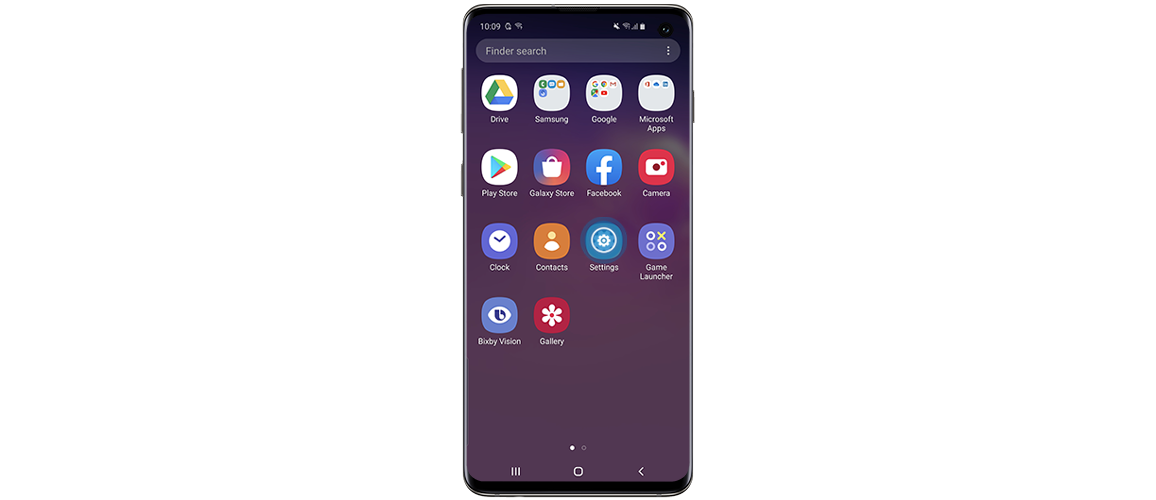 3
Tap "Connections".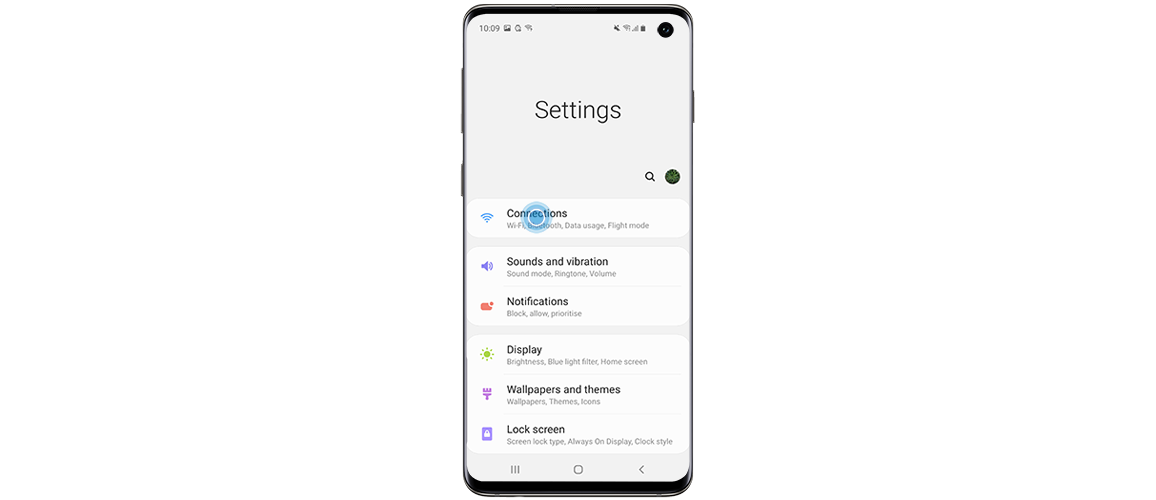 4
Tap the switch to turn "Bluetooth" on.
5
Tap "Bluetooth". This screen will display all the devices you have connected to in the past under the heading "Paired devices", as well as all "Available Devices".
6
Tap the device that you would like to pair with.
Please note: Most Bluetooth devices need to be actively attempting to pair to be displayed as one of the Available devices.
7
Tap "OK" on both devices to confirm the pairing request.
Please note: Depending on the device you're connecting to, you may be asked to enter a PIN to confirm the connection or to accept the pairing request. If you have to enter a PIN it will usually be displayed on the device or on your phone screen. If no PIN is displayed, entering 0000 will often work. If not, refer to the instructions that came with your device.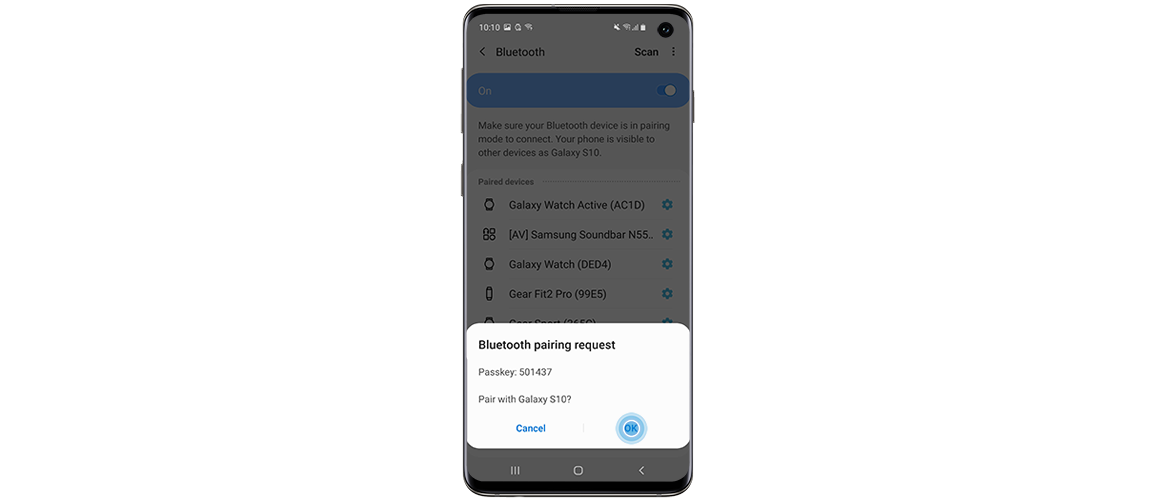 8
Check the list of Paired Devices to make sure that the devices have paired successfully.