How to use Facebook Messenger on the Galaxy Watch Active2
To be able to reply to Facebook Messenger messages using your Galaxy Watch Active2, you will need to enable notifications on your watch.
To activate Facebook Messenger notifications on your Galaxy Watch Active2, first make sure that your smartphone is running the latest version of Android and that you have downloaded the latest updates to the Samsung Wearable app.

To do so, download the Facebook Messenger app on your smartphone, then follow the instructions below.

Enable notifications
1
Go to the Galaxy Wearable app, then tap "Notifications".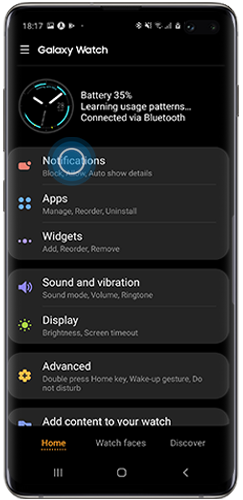 2
Tap the switch to activate notifications.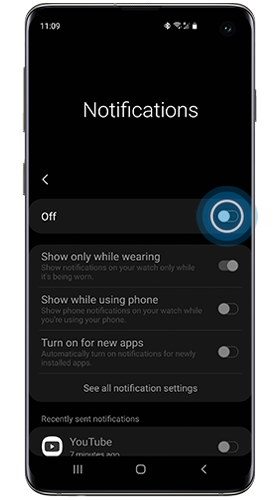 3
Tap "See all".
4
In the drop down menu, tap "All".
5
Tap the switch next to "Messenger" to activate notifications.