New Samsung Notes for the best writing experience of Galaxy Note20 I Note20 Ultra
Experience all-new Samsung Notes that offers the best conditions to create and manage your work. Let's look at newly added features that will empower your work experience and provide real-time device linkage seamlessly.
Seamlessly shared ideas across devices
When you write down your ideas in the Samsung Notes, they are shared seamlessly across devices. It doesn't matter whether you use a smartphone, tablet, or PC. You can access your notes that automatically synced, and you can also edit them conveniently.
Samsung Notes Auto-Sync
Your notes are automatically saved and synced across Galaxy Note20 and Note20 Ultra, tablet, and PC through Samsung Cloud. There is no need to press the save button for auto-syncing your smartphone, tablet, and PC. Your notes can be written and managed in auto-syncing across all your devices.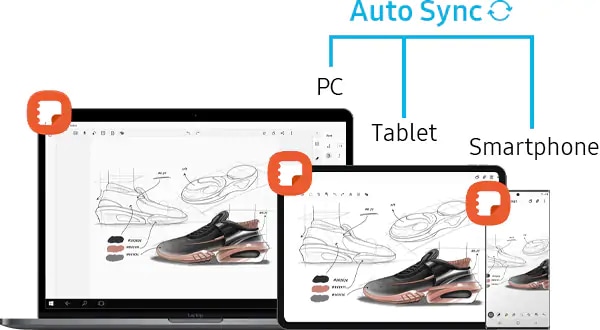 How to activate Samsung Notes Auto-Sync
The Auto-sync is available through Samsung Cloud which is based on Samsung Account, and Auto-sync could be turned on/off through user's setting.

Step 1. Navigate to Samsung Notes settings.
Step 2. Tap Syncs with Samsung Cloud, and turn on/off Auto-sync.
Editing and converting files without any obstacles
You can easily import various types of files including PDF format which is newly added to Samsung Notes. The imported files can be edited by adding memos, inserting images, or recording voices. It can export your notes in various formats such as Samsung Notes file, PDF, Word, images, text and PPT. Simplified file editing and converting will boost your productivity.
1. PDF Import
PDF files can be edited effortlessly during a lecture or work. And you don't need a separate app or program for editing. You can add PDF files to Samsung Notes and add memos using S Pen. Moreover, Page search feature will take you to the page you need with no delay.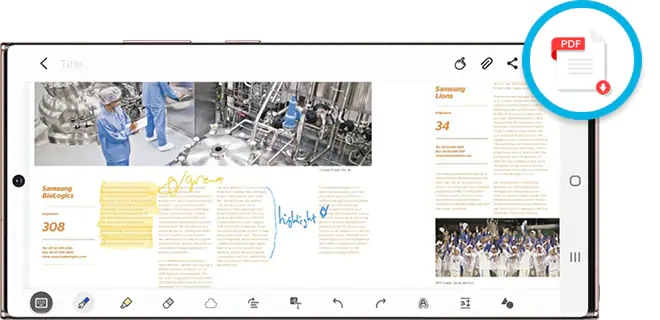 How to import PDF files
Step 1. Launch the Samsung Note app, tap PDF+.
Step 2. Select a PDF file.
2. Microsoft PPT Conversion

Now you can export notes to PPT files and hand-written notes into PPT slides as well. The formats that can be exported were Samsung Notes file, PDF, Word, Image, Text files, but the PPT conversion has been newly added. When you export Samsung Notes to PPT files, the note is converted to horizon type, the text is converted to text, and handwriting is converted to an image.
Note: MS Word Export is available from Galaxy Note10.
How to export to Microsoft PPT
Step 1. Launch the Samsung Notes app and tap +.
Step 2. On the note composer screen, tap Attach Icon.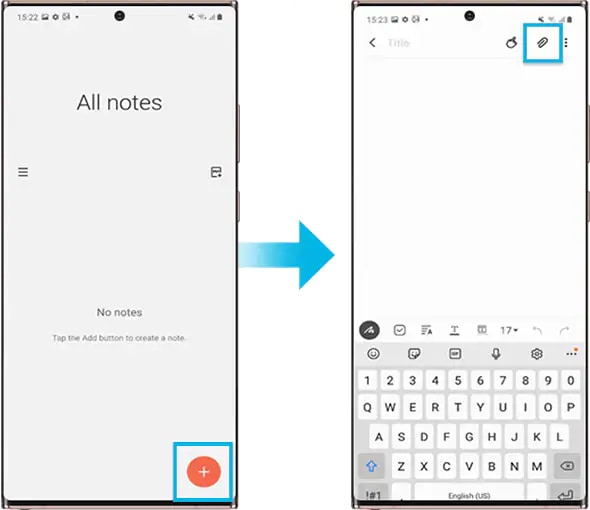 Step 3. Tap Voice recordings and create a note. 
Step 4. Select a note from the list and tap Play Button to play the recording. The content you created while recording will be displayed on the screen along with the recording.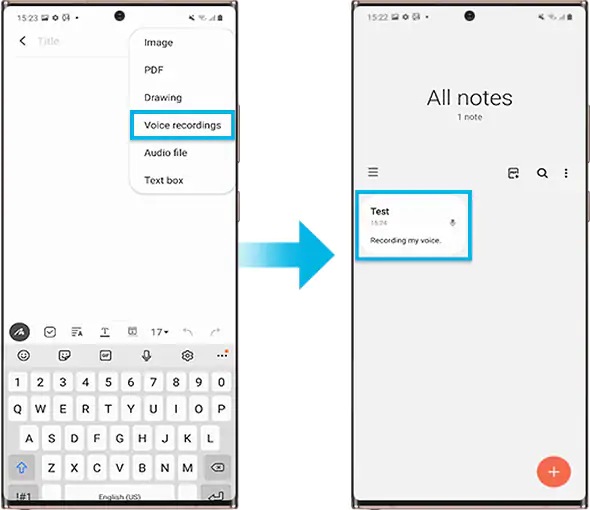 2. New Templates for different purposes

New templates are available for different occasions. You can select 12 different types of cover pages for a To Do List or for hobbies and so on. It is also possible to add your own templates using images from your gallery.
A Wider Range of Features to Boost Your Productivity
Samsung Notes has features that will boost your productivity. AI based adjustment feature will straighten your handwriting to make it look better. The integration of text and handwriting mode will allow you to write notes more efficiently. Organising notes that have been changed to the page structure and folder structures will help you find what you are looking for faster.

1. Straighten your handwriting

AI powered adjustments detect misplaced handwriting and align it neatly. You can horizontally straighten your handwriting and drawings by selecting area or auto alignment. This AI based feature will make your handwriting more organised.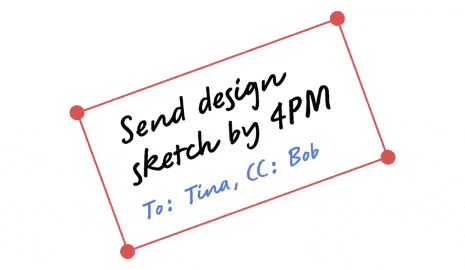 How to align handwriting
Selective Alignment
Step 1. On the Toolbar, tap Select Mode.
Step 2. Select the area that you want to align and tap Alignment.
Automatic Alignment
Step 1. On the Toolbar, tap Alignment. Your handwritings on the screen will be aligned automatically.
Step 2. Adjust the area that you want to align.
2. Keyboard texting and handwriting together

Integration of the Text mode and Handwriting mode is available. You can add handwriting to keyboard written texts and images that makes it possible to highlight specific parts in a lecture note or parts to be emphasized. That will allow you to create more structured memos.
3. Organise your notes
Organising notes become simple by separating folders and pages. You can find required information fast and efficiently. Page structure allows you to quickly find something without having to scroll, and the folder structure allows you to manage large amounts of notes in an organised way. 
Page Structure: Previously, for a longer note, you had to continue scrolling in order to move to the desired location from the top. But with page structure support of Galaxy Note20 and Note20 Ultra, it is possible to move to the desired location with one click.
Folder Structure: A folder structure that is identical to that of MS Windows is supported.
Note: Device screenshots and menu may vary depending on the device model and software version.
Please answer all questions.