Attaching your Samsung TV to a stand
The first thing that you'll want to do when you set up your new Samsung TV is attach it to the stand. Samsung TVs come with a stand that has been specifically designed for your TV model and all the hardware you need for installation. Equally, if you want assistance with your installation, Samsung will help get your TV set up and ready to use. Contact Samsung support if you want assistance with installation. 
Use this guide for more information on:
compatible stands
where to place your TV
how to attach the stand
Find out how to wall mount your TV. 
If you're looking for your quick set up guide, read our FAQ on how to find your user manual and other documents.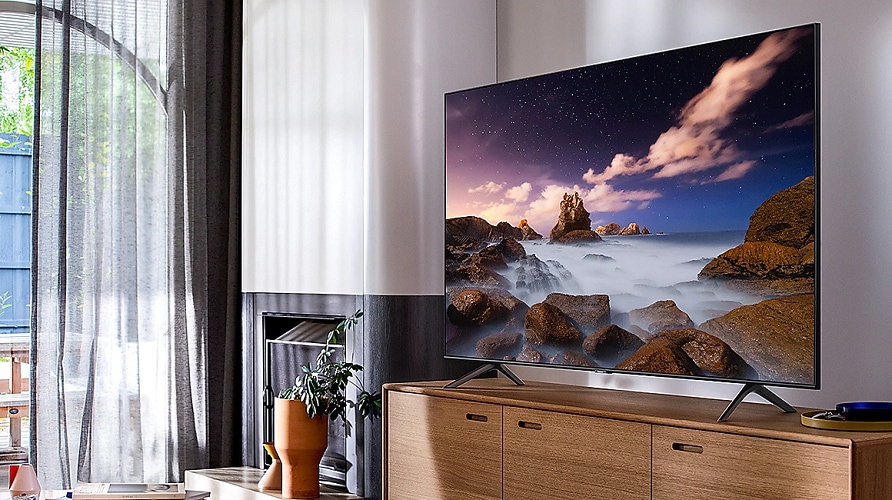 Compatible TV stands
Your Samsung TV will come with a compatible stand and all the hardware required to assemble it.
If you have broken or misplaced your stand, you may be able to purchase a new one from our spare parts page. 
Where should I place my TV?
When deciding where to place your TV you should refer to the user manual, however there are a few things you should keep in mind.
Never place your TV in an unstable location
Always use furniture that can safely support the TV
Make sure that the TV and TV stand are not overhanging the edge of the furniture they are placed on
Do not place the TV on tall furniture without anchoring both the furniture and TV to a suitable support
Do not place the TV on cloth or any material that is between the TV and supporting furniture
To ensure that your TV has appropriate ventilation, it should be placed so that the top and sides are at least 10cm away from other objects.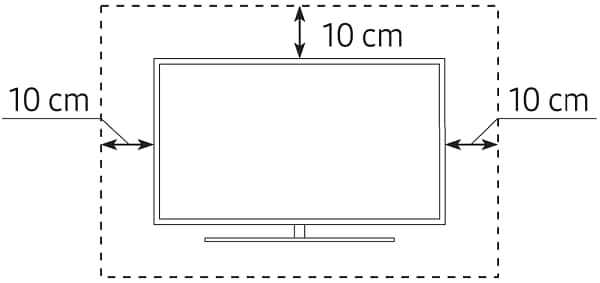 How to attach the stand
The assembly method and stand components will vary depending on your specific TV. Installation for two common TV stand styles are covered in the videos below.
For further examples and more detailed instructions on how to attach your TV to the stand, please refer to your quick setup guide. If you need help finding your guide, read our FAQ on how to find your user manual and other documentation or follow the steps below.
2
Enter your model number into the Product Support search bar.
3
Click on your TV in the dropdown. This will open the device page.
4
Scroll down the page until you get to Manuals and Downloads.
5
Click Download on Quick Guide.
Please note: In some instances the digital Quick Guide may not be available.
It is recommended to use the TV stand that came with your TV, as it contains all the components needed for a trouble free installation.

Samsung are not responsible for third party TV stands, their instructions, or accessories. For more information you should contact the manufacturer of the TV stand.
We would love to know your feedback to help us improve. Please click submit to tell us what you think.
Please answer all questions.