Wearable Wellness — Aussie fitness social media star reveals her top tips and tricks to getting the most out of your Samsung fitness tracker
They're wearable wonders. With functions ranging from counting steps and calories, to monitoring heart rate, pace, and sleep, contemporary fitness trackers allow absolutely anyone to more easily achieve their workout and wellness goals — and all with a flick of the wrist.

It's little wonder, then, that wearables are big business, with a raft of models launching onto the market with ever-increasingly regularity. However, when it comes to the cream of the smartwatch crop, Samsung has officially come out on top.

In a recent survey of the best fitness wearables on the market — conducted by financial comparison website, Canstar — Samsung raced to the finish line to take the number one spot.

Trumping global tech giants, Samsung's range of Galaxy smartwatches received the only five-star review for overall customer satisfaction, as well as full marks for ease of use, compatibility, appearance and style. The devices also wowed Aussie consumers with a raft of impressive features, including guided exercises for breathing, activity tracking for 40 different exercises (seven of which are autodetected), blood oxygen measurement, and a unique fall detection function, whereby hard falls are sensed an SOS is sent to your emergency contact along with your location.

But while a shiny new smartwatch can undoubtedly make working out easier, these devices can't do the fitness hard yards for you. To give you more of an insight into getting the best out of your Samsung wearable, we've enlisted the help of nutritionist and fitness expert, Ellice Whichello. Read on as the fitness queen reveals her top 10 tips and tricks to help anyone kick their fitness goals…
SET YOUR GOALS
When it comes to fitness, goals are perhaps the best form of maintaining motivation for exercise. They hold us accountable and encourage us to push through the pain. Short term goals offer an immediate target to focus on, while long term goals keep your overall objective in mind. Happily, fitness trackers are all about meeting goals.

"The first step is having an outcome in mind," says Ellice. "Rather than just approaching your fitness without any kind of structure."
START SMALL
Paradoxically goals that are too lofty and unrealistic can kill motivation. Aim too high, too early, and you risk self-sabotage.

"Start small and take it slow," advises Ellice. "Especially if you're new to exercise, or have been struggling with an injury."

Samsung Health allows users to keep track of workouts in real time. Your watch records work out details while walking, running, cycling, or hiking. You can start small, say 30 minutes, and increase gradually.

STAY ON TRACK
Working out and monitoring via wearables goes hand-in-hand. Not only is tracking a huge motivator, it's also a very useful tool helping to form fitness habits and provide feedback. The more you run, bike, and walk, the more your tracker will be able to analyse your habits and give you a clearer picture of your health and fitness stats.

"Ever been on a long walk and forgotten to wear your watch?" says Ellice. "It's the worst! The truth is, we all love stats. They keep us motivated, competitive, and up-to-date on how we're progressing with out fitness. Gotta dig that."
MAKE IT A HABIT
It can take a long time to turn a new behaviour into a habit, so be persistent and consistent. Develop a routine and, most important of all, keep your Galaxy watch on and tie it into your day-to-day activities, taking it from the surf to the shops, and the office to the gym.

"Samsung watches are ultra-water and sweat proof, so you can wear them everywhere!" says Ellice. "Plus, you can switch up the band to keep up your vibe in and out of the gym — it's as fashion-forward as it is smart."
UNLEASH YOUR INNER COMPETITOR
The sense of satisfaction that comes when you visibly see your fitness improve over time is addictive — and with the Galaxy Steps feature, you can monitor daily and weekly average steps, as well as step goals.

"Competing against yourself and chasing your personal best is awesome!" says Ellice. "And for newbies it'll be magical when your watch buzzes to signal that you've finally hit that 10,000 steps milestone."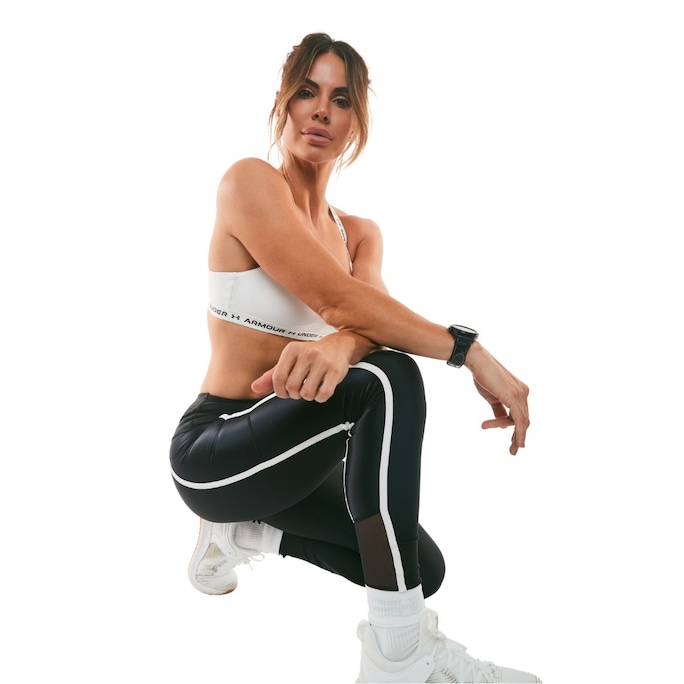 SHARE WITH FRIENDS
Sharing your progress with friends can inspire you to work harder and can incentivise them to do the same. Samsung Health's Together feature allows you to go head-to-head with friends via a series of challenges, encouraging you to stay consistent with your training and push yourself harder than if you were training alone. Similarly, social media is another powerful motivating force, and it's a breeze to share and post results from your Galaxy watch direct to your social media accounts.

"Sharing with friends and on socials is a great way of staying accountable," says Ellice. "I set weekly challenges with my partner, so they can see what I'm doing, and I can see what they're doing."
BE SLEEP SAVVY
It's no secret that getting plenty of rest is the key to both mental and physical health. But did you know that a lack of sleep can greatly reduce your overall athletic performance? During sleep, the body produces the majority of its growth factors and hormones that aid in daily muscle repair and recovery, so getting adequate shut-eye per night may be important when you want to avoid any training-related complications.

"Galaxy watches automatically record sleep patterns," explains Ellice. "You can turn on Record REM sleep on your watch to track the four stages of sleep. Not only does it analyse your sleep-wake cycle, it also gives you tips to improve your rest."
BE AWARE OF YOUR BEATS
Real time data about our beats per minute (BPM) and even the percentage of our maximum heart rate can help you to both stay on track with your exercise, and to determine which training zone you're in, allowing you to reach the workout 'sweet spot'.

"Galaxy watches tracks the heart rate in real time, which indicates how much effort it takes to do a certain activity," says Ellice. "You'll see instantly whether you need to turn it up or to maintain your intensity."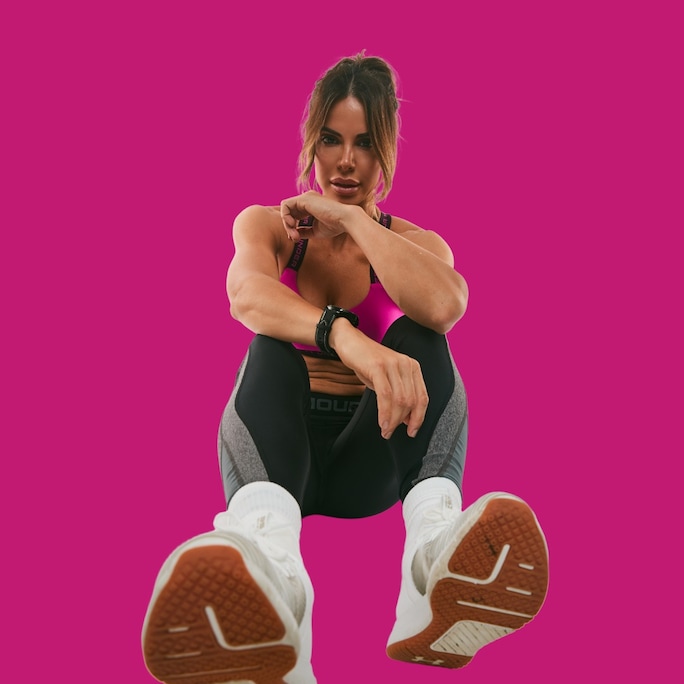 JUST BREATHE
Managing stress is an important part of staying healthy, both mentally and physically. Galaxy wearables feature a built-in stress tracker hat measures certain biomarkers to determine your stress level. "Stress tracking is very important," says Ellice. "Because it can impact so many areas of fitness."

And when it comes to counteracting stress, breathing should be your go-to. Breathe deeply and messages are sent to your brain to relax and calm down. The Galaxy Watch3 measures blood oxygen levels to check correct breathing based on how effectively your blood is carrying oxygen. The Samsung Health app then provides breathing exercises for whenever stress is high.
BE TIME SMART
The excuse of 'not having enough time' to exercise given the demands of work and a busy social life is minimised with a Galaxy smartwatch. Calendar appointments can be transferred from other devices, and you can be reachable for urgent messages and calls, as well as being able to catch up on your favourite podcast or Spotify playlist — and all at the flick of a wrist. Post-workout, you can even grab your morning protein shake or brekky without the need to bring along your wallet.

"There's nothing worse than ordering a cup of coffee after your workout and forgetting your card to pay with," says Ellice. "One of my favourite functions, is Samsung Pay — a smart wallet that allows you to pay for items using your Galaxy watch."