Because your tablet should be safe for the whole family, Kids mode creates a secure environment in seconds.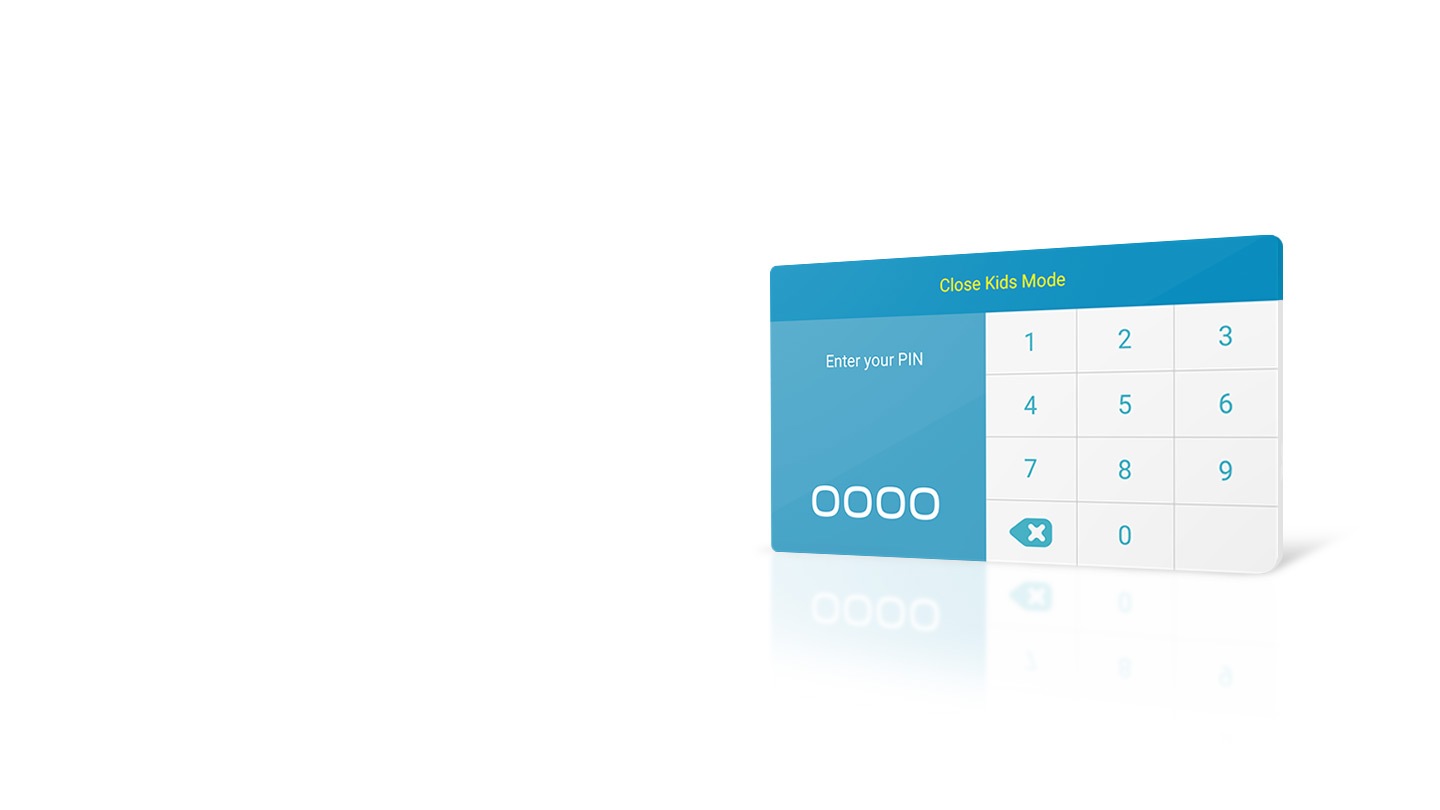 Safe and sound
PIN lock
Create a secure environment for your kids with a PIN code lock. Keep them safely in the app and away from any harmful content.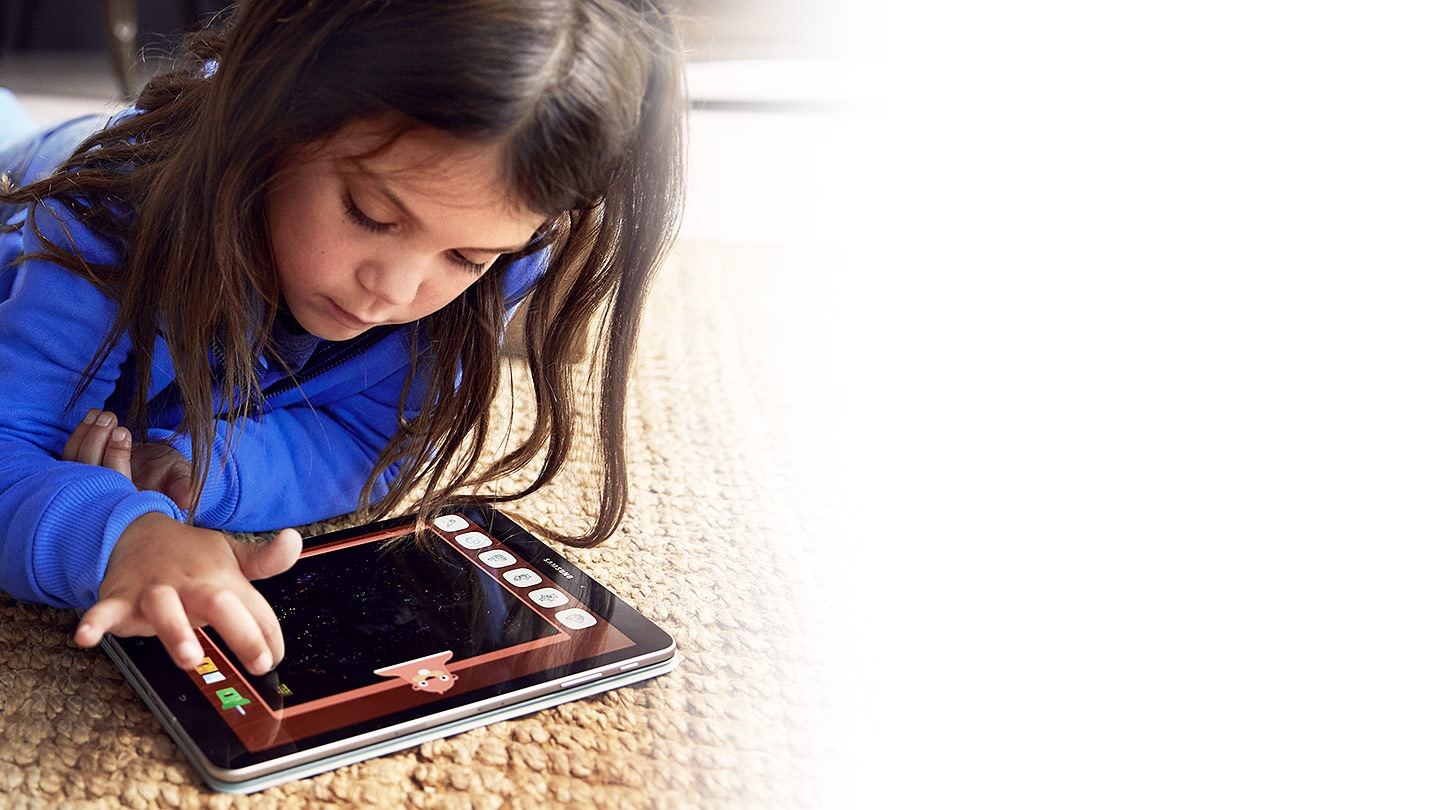 Sharing made simple
Usage limits
Make sure the whole family gets a go on your tablet. Set a time limit for how long your child can learn and play.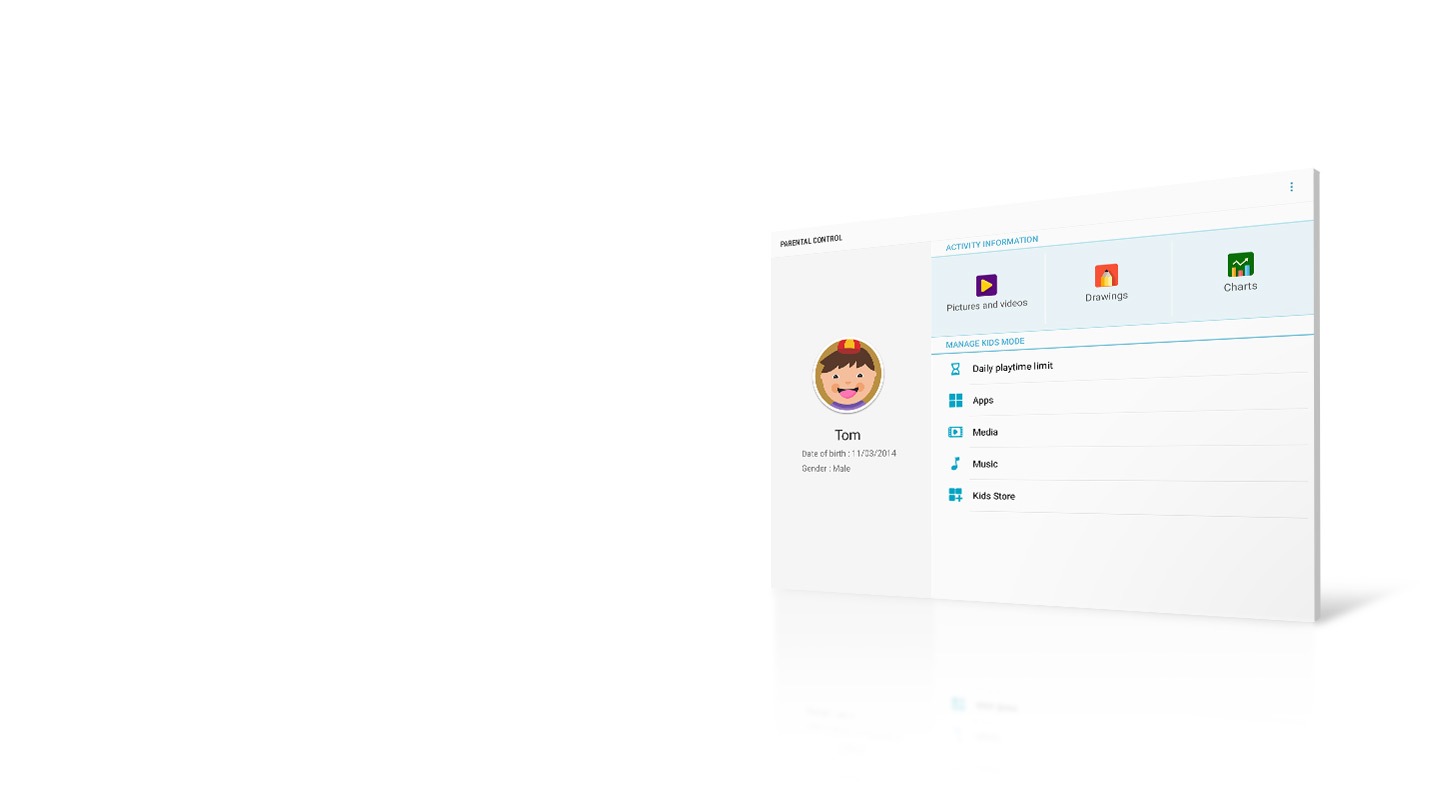 Complete control
App installs
Make sure you know exactly what your child is downloading. Kids mode lets you have complete control over which apps they can use.