⬆⬆⬆ Script for stripe banner on top
Washer Dryers
Wash and dry days are no longer a chore.

Getting your clothes clean is only half the battle. Our line up of Washer Dryers take the labour out of laundry by getting every basket load spotless and ready to wear. Innovations like ecobubble™ and QuickDrive™ work hard to get the dirt from your clothes in a fraction of the time and using less energy. Then it's straight on to drying, gently but effectively blowing warm air through your laundry so it comes out soft, fresh and good to go. Oh, and did we mention that some models get the whole cycle done in under three hours? You'll spend less time on the laundry and more time enjoying the things you love.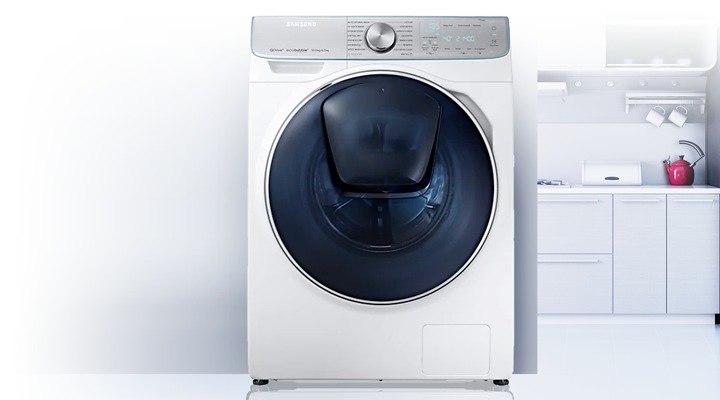 Take a closer look
at our Washer Dryer range
Getting loads washed and dried is quick, gentle and kind to the environment, with these miracle multi-taskers. And you'll love how your washing comes out soft, fresh and good to go.
Plus all our washer dryers come with 5 year parts and labour warranty3 .
QuickDrive™ Washer Dryers
The ultimate Washer Dryers that speed through loads.
There's not much these speedy Washer Dryers can't do. Wash and dry your favourite outfit in less than three hours. Then there's ecobubble™ technology for washing cooler and saving on your bills, AddWash™ for popping washing in mid-cycle1 , and QuickDrive™ for cutting your washing time by up to half.2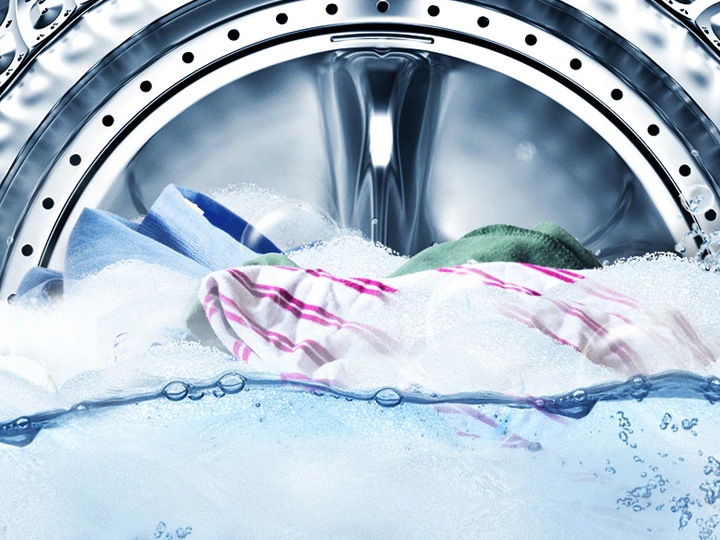 AddWash™ Washer Dryers
Gone are the days when you simply just wash and dry.
These Washer Dryers go way beyond the basics. They feature our innovative ecobubble™ and AddWash™1 technologies. So you can wash cooler and save on energy and your bills, and add in that stray sock or forgotten softener mid-wash.1 Then let the dryer get to work without wasting energy.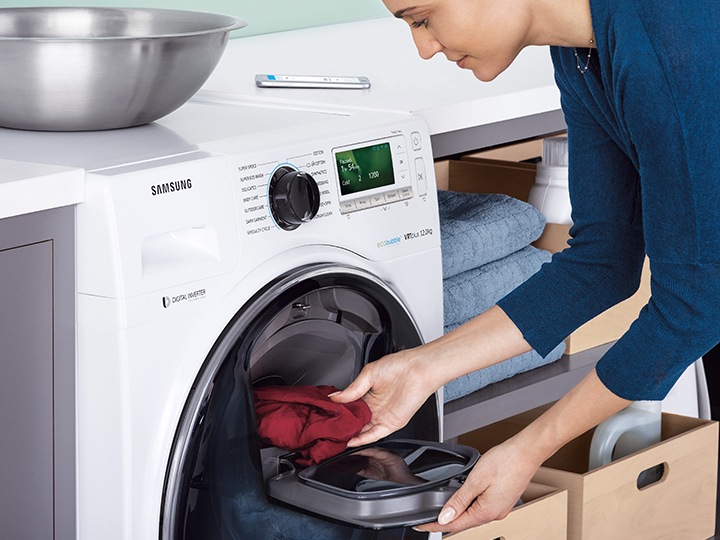 ecobubble™ Washer Dryers
Washer Dryers that are easy on your clothes and your bills.
If you're looking for a Washer Dryer that's kind to your clothes, the environment and your wallet, look no further. ecobubble™ technology mixes air, water and detergent to create bubbles that wash your clothes at cooler temperatures. Then let the dryer do the rest.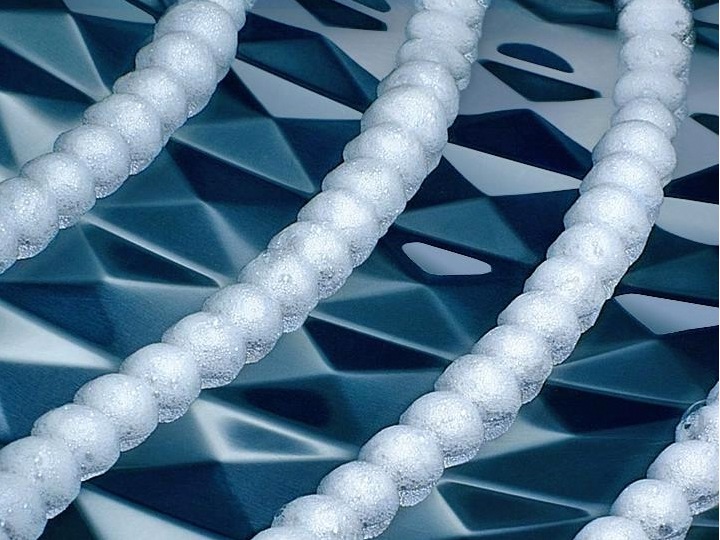 Not sure where to start?
Find the right Washer Dryer for you
All Capacities
All Colours
Key Features
All Capacities
All Colours
1 AddWash™ door can be opened at any time when the drum temperature is below 50°C.
2 Samsung QuickDrive™ WW8800M vs Samsung WW8500K (5kg 40°C Cotton wash)
3 Available by redemption within 90 days of purchase, t&cs apply.

*Participating retailers. Purchase between 12.02.20 – 07.04.20. £300 cashback amount based on highest cashback value products which are refrigeration models. To claim, and for full terms and conditions, https://www.samsung.com/uk/appliancecashback/