MAKE PRICE BOLD SCRIPT, and also a script for Trade In Dates
How it works
Pay 10% upfront, then 24 monthly instalments (0% APR) with the option to return your phone and upgrade to the latest phone after 12 months.*
Join Today

Choose your Galaxy

Choose your Galaxy and add Upgrade Programme to your order

After 12 Months

Your chance to upgrade

Return your phone and swap it for the Latest Galaxy within 4 months

After 24 Months

If you haven't upgraded

Pay the final instalment to keep your phone. Return it and upgrade. Or, return it and we'll settle your final payment.
Representative example: Based on your order of £799.00, an initial deposit of £79.91 will be required. Total credit amount is £719.10 spread across a 24-month term at an interest rate of 0.00% p.a. (fixed), equating to 23 monthly payments of £24.32 (totalling £559.30) and a final payment of £159.81 to repay your loan in full at the end of the term. 0.00% APR representative. Total cost of credit is £0.00.
Samsung Care+
Samsung Care+ provides additional peace of mind, with 2 years of international accidental damage cover, in addition to the standard 2-year warranty.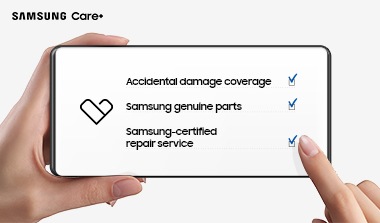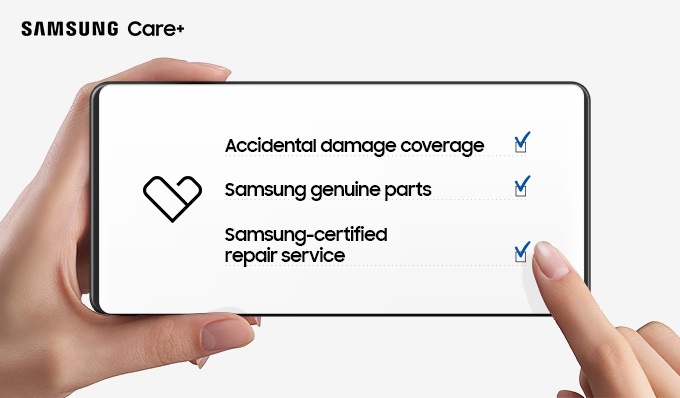 Samsung Care+ Terms and Conditions
Estimate your installment plan
How trade-in works
01

Choose your new Samsung device and confirm the condition of your old one.
If you're eligible, you will see an estimated trade-in value.

02

Get an instant discount on your new Samsung device.

03

Send us your old device in the supplied packaging to complete the trade-in process.
INCLUSIVE MONTHLY PLANS
Choose from a range of networks and inclusive monthly plans below and get started with your new Galaxy phone straight away.
Select combo bundle option
La liberté ne s'achète pas, elle se loue
Liberté

Possibilité de changer votre smartphone tous les 4 mois.

Sérénité

La garantie incluse et des assurances optionnelles.

Exclusivité

Le meilleur de la technologie à prix très attractifs.
Create Your Wishlist
Don't miss offers on the products you love.
Sign in or Sign up now to access your wishlist on all your devices and receive alerts for relevant offers.
This item is currently unavailable.
Samsung Upgrade Terms and Conditions
Pay 10% upfront, then 24 monthly instalments (0% APR) with the option to return your phone and upgrade to the latest phone after 12 months.*
Samsung Care+
Samsung Care+ disclaimer with link
We recommend to set as below to see optimized screen
Option 01

Rotate the device until it is horizontal to view the screen in landscape mode.

Option 02

Tab on desktop version in the browser.
Galaxy S20 | S20+ | S20 Ultra
Expert reviews
Watch what the reviewers think about Galaxy S20
Tech reviewers share their thoughts on the #GalaxyS20. No payment was made to create this review. Licensing was obtained after the content had been posted on YouTube. Video links out to third party site.