How to change Bluetooth name for your Android device
Your device has a name that is visible when you connect to other devices via Bluetooth or Wi-Fi networks. The default name of your device will normally be the name of your model e.g. Galaxy Tab S3 or Galaxy S8+

You can change the name by going into Settings, choosing About device or About tablet, and then tapping Device name.

Follow the steps below to see how this will show on your screen. Note that your device may appear slightly different depending on your model, operating system and customisation.
1
Choose Apps
2
Choose Settings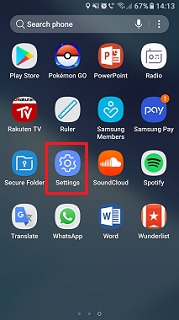 3
Choose About Phone or About Tablet or About Device
Note that this will appear slightly differently depending on your model, and whether you have a smartphone or a tablet.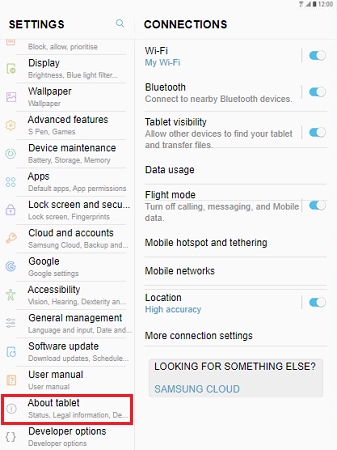 4
Choose Device Name
5
Enter the new name you would like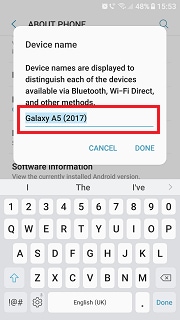 6
Choose Done
Please answer all questions.