How do I put my Samsung Galaxy S7 or S7 Edge on silent?
There are two methods to turn your device onto Silent Mode:
1
Swipe down from the top of your screen to see your notifications and quick settings.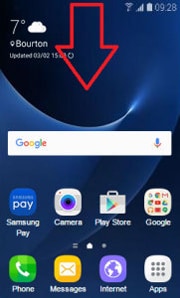 2
Select the Sound Mode you'd like.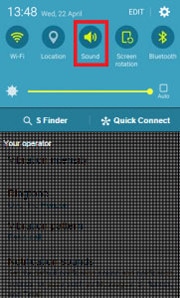 Alternatively, you can also turn off the sound by following the below steps:
1
From the home screen, select Apps.
2
Select Settings.
3
Select Sounds and vibration.
4
Select Sound mode.