How to change the split keyboard on the Galaxy Fold
When you first use the keyboard on the inner screen, you'll see that it is split. This is so you can easily reach all the keys with the Galaxy Fold open. If you'd prefer the keyboard to use the whole screen or to float above your apps, you can set it to do so in the settings menu.

1
Open the Messages app.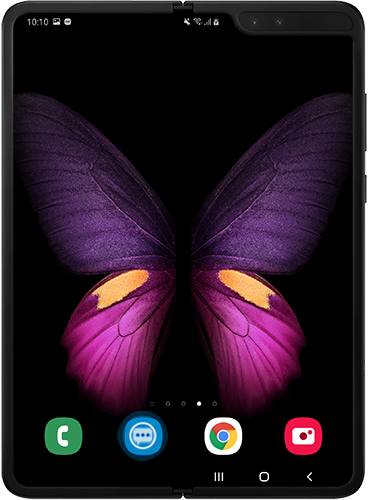 2
Tap the Message icon.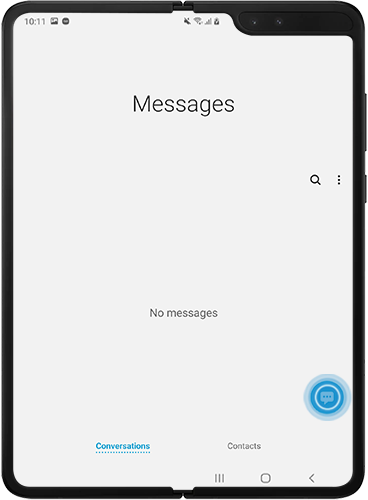 3
Tap the Keyboard icon to switch between standard and split keyboard.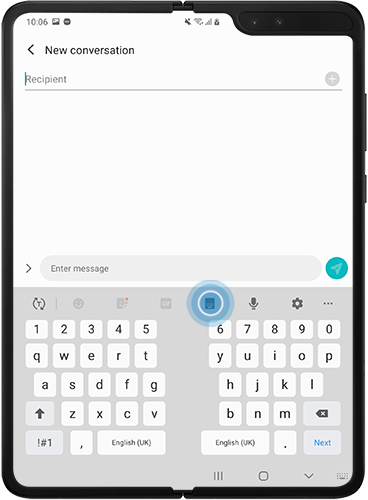 4
Alternatively, you can tap the Settings icon on the keyboard.
5
Tap "Style and layout".
Please note: Depending on the operating system that your device is running, this menu may be labelled differently. On devices running Android 9 Pie, tap "Keyboard layout and feedback".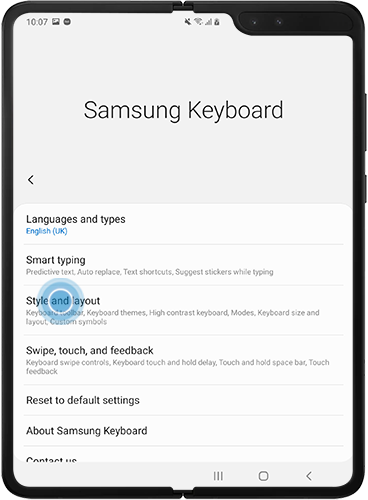 6
Tap "Modes".
7
Select your preferred keyboard layout.
For more help...
Our trained experts are available 24/7 to help you get the most out of your Galaxy Fold. 
Phone number: 03307267467
Hours of operation: 24 hours a day, 7 days a week
If you're experiencing unusual behaviour on Samsung mobiles, tablets or wearables, you can send us an error report or ask us a question in the Samsung Members app. 
This allows us to take a closer look at what is happening. The data is anonymised and only held for the duration of the investigation. Find out more about sending an error report through the Samsung Members app.
Please answer all questions.