I can't upload photos to Facebook. What can I do to fix it?
Some Samsung customers have reported problems uploading photos since updating the Facebook app to version 242. Until the bug is fixed in the main app, try one of the following solutions.
Download Facebook Lite
1
Open the Play Store app.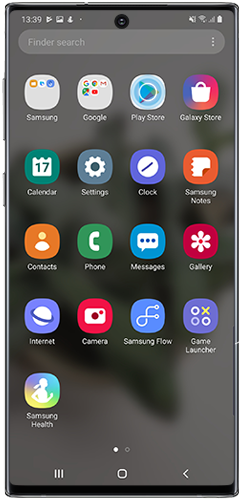 2
Search for "Facebook Lite".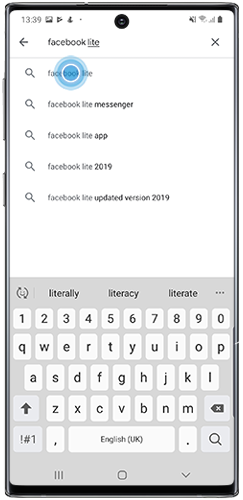 3
Tap "Install".
4
Tap "Open".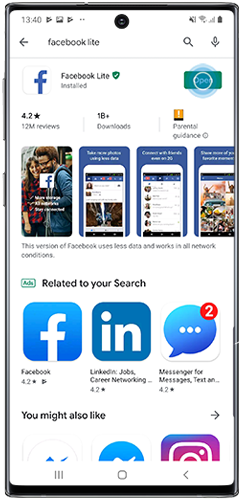 5
Log in using your usual details.
Use a web browser
Instead of accessing Facebook via the app, log in using a web browser.
1
Tap the Internet app.
3
Log in using your usual log in details.
Uninstall Facebook update
1
Go to "Settings".
2
Tap "Apps".
3
Tap "Facebook".
4
To check which version is installed on your phone, scroll down. The version number is displayed at the bottom of the menu.
5
Tap the More options icon.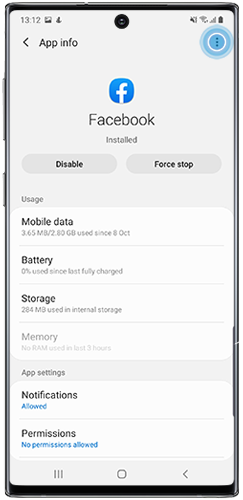 6
Tap "Uninstall updates". This will uninstall the previous update.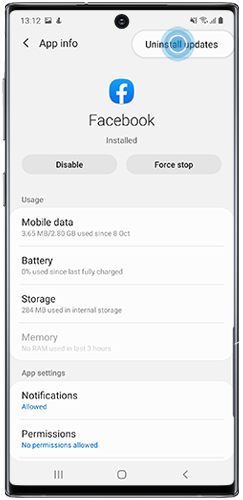 7
Uninstalling the update will replace the app with the factory version. Tap OK to accept.
8
To reinstall the update, open the app, then tap "Update".
Please answer all questions.