What is Super Steady OIS on the S10 Lite?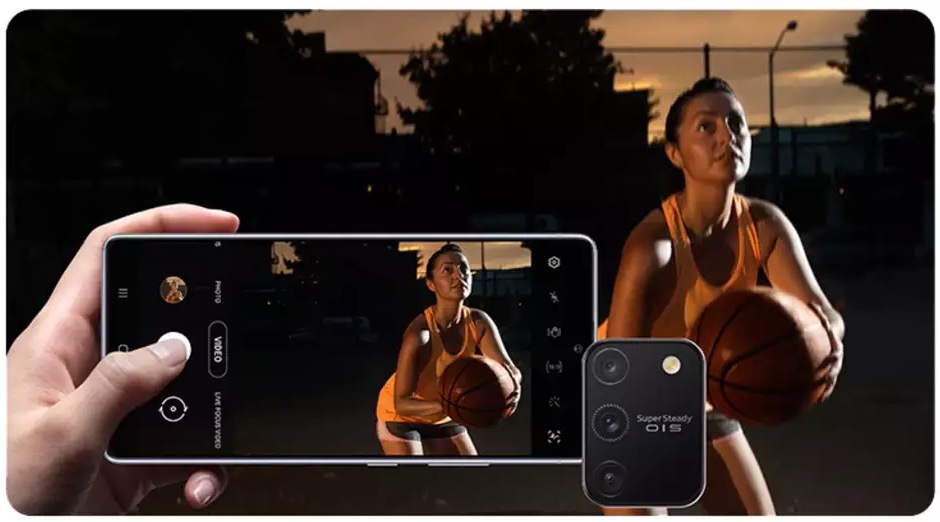 The S10 Lite is the first smartphone in the world to have a module applied to the main lens of the camera. The Super Steady OIS (optical image stabilisation) module is the solution to motion sickness, providing smooth video even in low light. Using Super Steady OIS you can get incredible action shots with a resolution of up to 4K 60fps.
How do I use it?
Whenever you're recording video, the Super Steady OIS will activate automatically to provide a more stable shot. The OIS tilts in a similar way to a gimbal, to correct a range of up to ±3°. 
What's the difference between Super Steady OIS and Super Steady mode?
Super Steady OIS uses an in-built camera module to automatically reduce motion shake in your videos. This is different to Super Steady mode, which must be activated manually and uses camera software to increase stability. 
Compare Super Steady OIS and Super Steady mode in the table below.

Want to find out more about the S10 Lite?
Please answer all questions.