Introducing
the future of payment
Samsung Pay
Samsung Pay is an app that allows you to turn your smartphone or watch into a digital wallet. It lets you carry your credit, debit and loyalty cards on your device for use virtually everywhere² contactless is accepted.
Samsung Pay+
Powered by Curve
You can make the most of Samsung Pay with a digital⁷ Samsung Pay+ card. It allows you to register any major UK bank card to your phone, even those that aren't yet supported by Samsung Pay app.¹ What's more you'll earn cashback⁶ on your spend with major brands, no matter what card you pay on.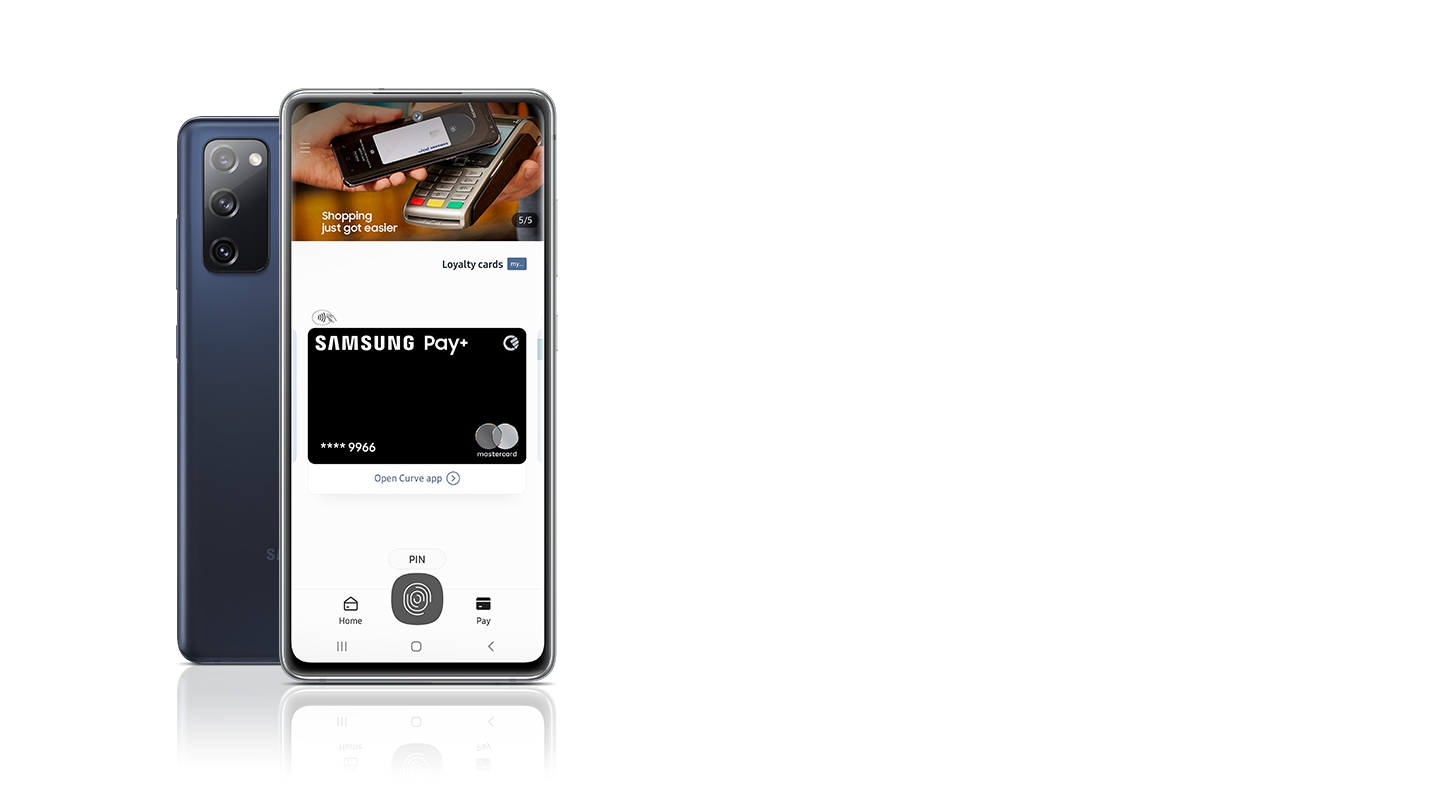 Turn your phone into a wallet
With Samsung Pay, you can use your Galaxy devices, like your smartphone or even smartwatch, to shop with your debit and credit cards virtually anywhere2 contactless is accepted. Just add the cards to your device and you're away.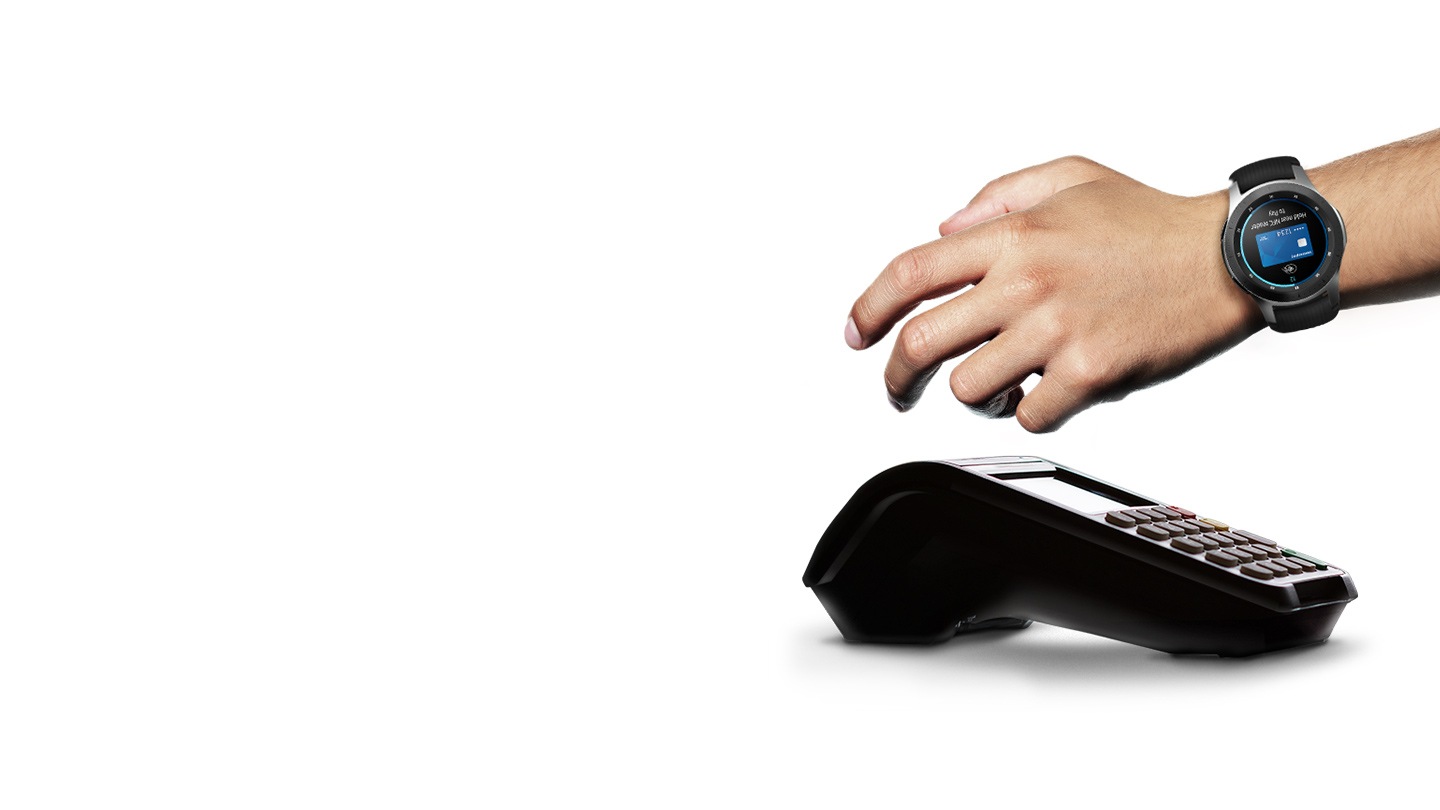 Credit and debit cards
Samsung Pay currently supports the following partner banks and building societies, and there are more on the way. If your bank is not listed below, no worries, you can add them via Samsung Pay+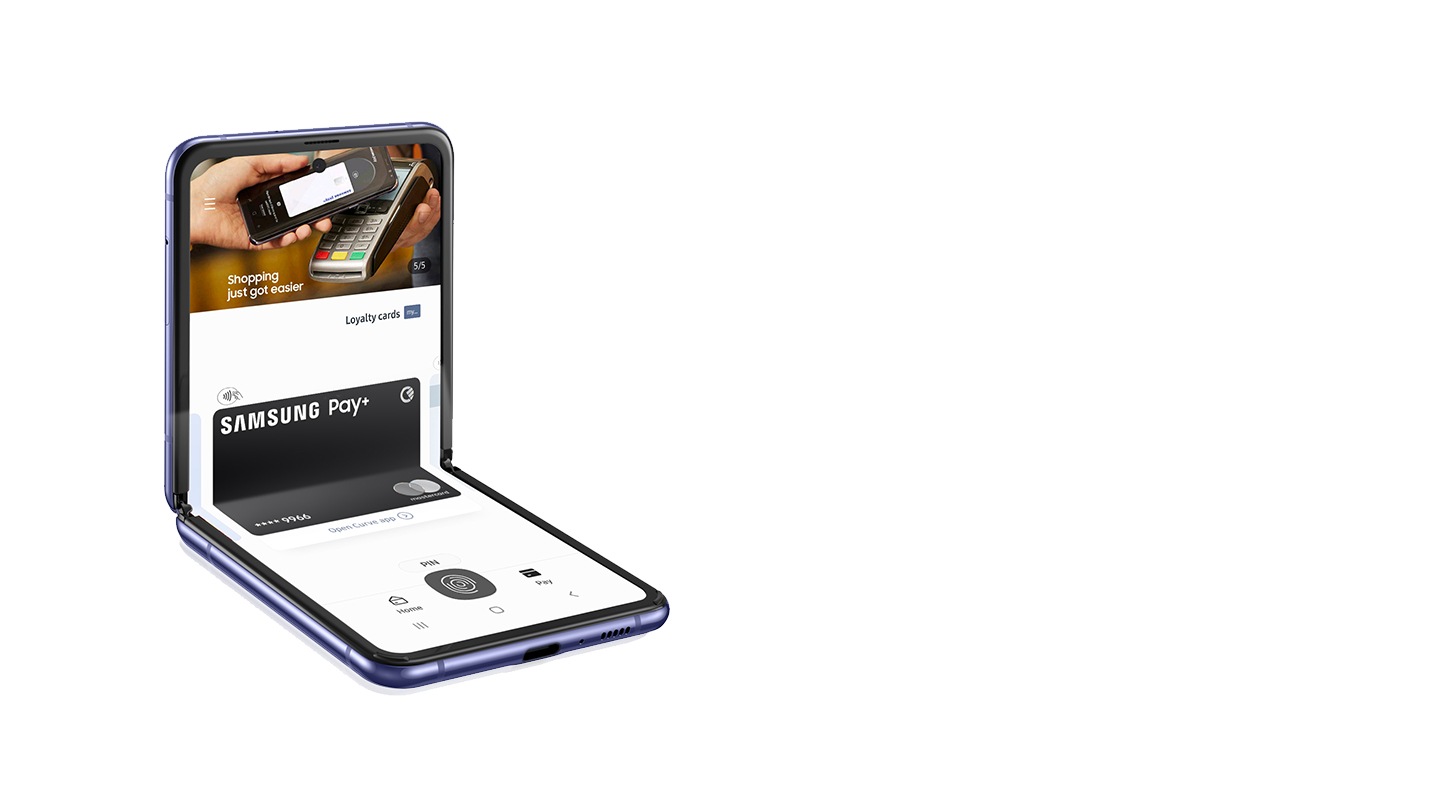 Loyalty cards
You can also add your loyalty cards from selected UK merchants. Allowing you to accumulate and redeem points from your phone.
4 Easy Steps to Use
Samsung Pay
Activate
Download it from the Samsung Galaxy Apps store. Then, sign in to your Samsung account.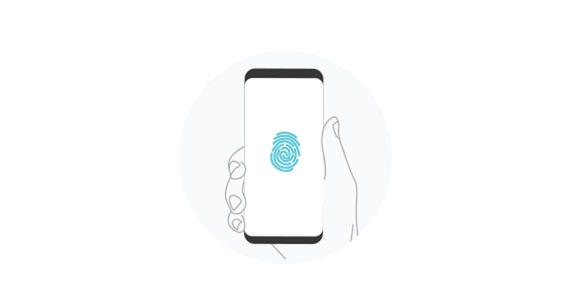 Lock down security
Scan your fingerprint or iris and enter a pin, so you can authenticate future purchases.

Add a card
Snap a picture of your card and complete details where necessary.

Use Samsung Pay
Head over to your favourite shop and see how easy it is to check out.
Make the most of Samsung Pay with Samsung Pay+.
With the digital⁷ Samsung Pay+ card you can use every major UK bank card¹ for contactless payment with your phone or smartwatch. Yes, any card. Including ones that may have not have worked with Samsung Pay in the past. And you'll earn cashback⁶ from a range of major brands while you do it.

How to Register
for Samsung Pay+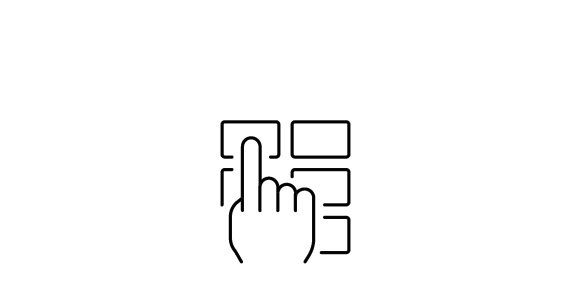 Step 1:
Fire up the Samsung Pay app and apply for Samsung Pay+ via the 'Pay' section. Look for the Samsung Pay+ banner or Samsung Pay+ card image.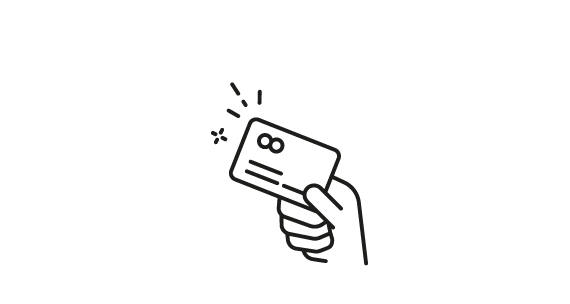 Step 2:
Link your Samsung account to create your Curve account2. Then add your card details.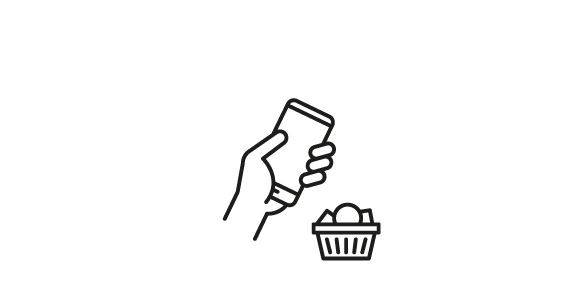 Step 3:
Once your card's verified, download the Curve app to activate your cashback offers.

Step 4:
Now you're ready to spend, earn cashback and use all the features Samsung Pay+ has to offer.
Any UK bank
card in one
digital card.
Samsung Pay+ is here to simplify your spending¹. You can pay across all major UK bank cards with one digital card⁷. Even if your bank isn't compatible with Samsung Pay app!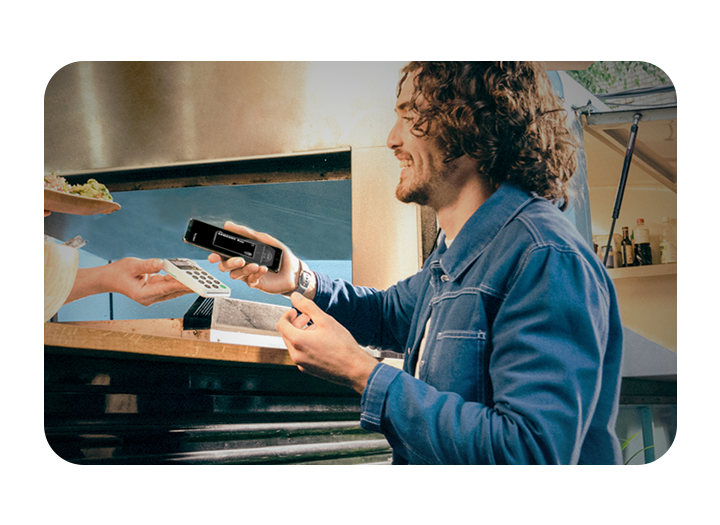 Cashback
for your
spending.
With Samsung Pay+ you'll earn from 1%-20% cashback⁶ on a range of brands, no matter what card you're paying on, including a huge 5% at Samsung.com⁵. Users can access their cashback offers by downloading the Curve app.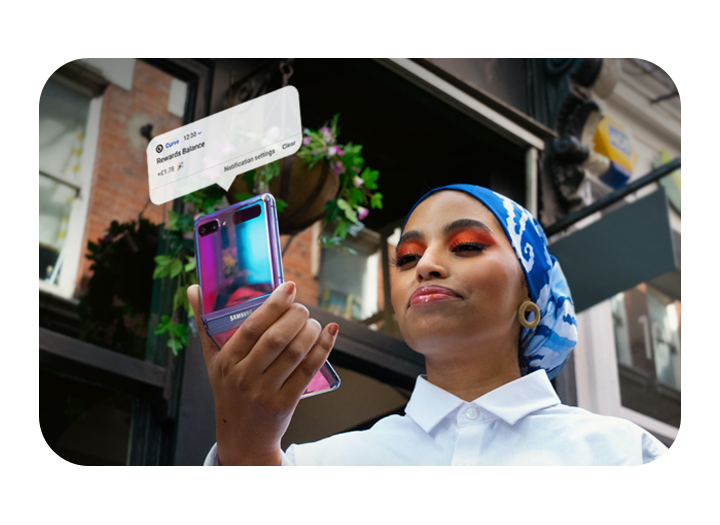 Go back in
time.
Paid on the wrong card? Never mind, rewind. With Samsung Pay+ you can switch payments from one card to another up to 90 days after purchase⁴. So it's not just an easier way to pay, but also a smarter way to manage your spending.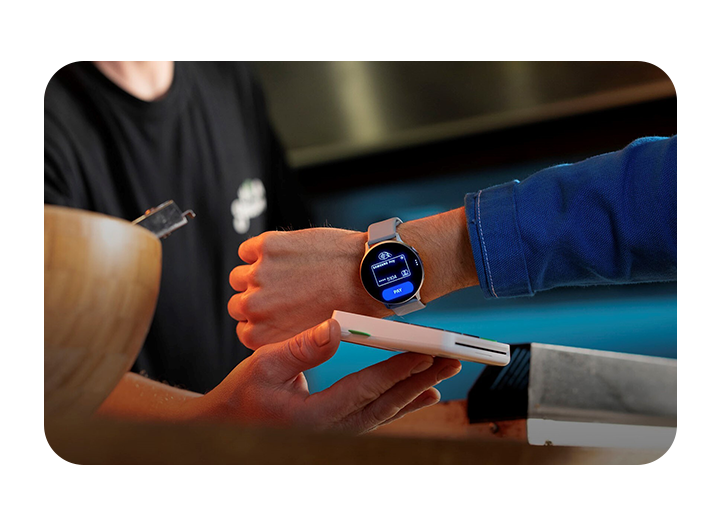 Free physical
card.
With Samsung Pay+ you'll get a free physical card to compliment your digital one. It's got all the same benefits as your digital one, this just gives you another great way to pay, earn cashback and provides back-up in situations where your can't pay with a digital card.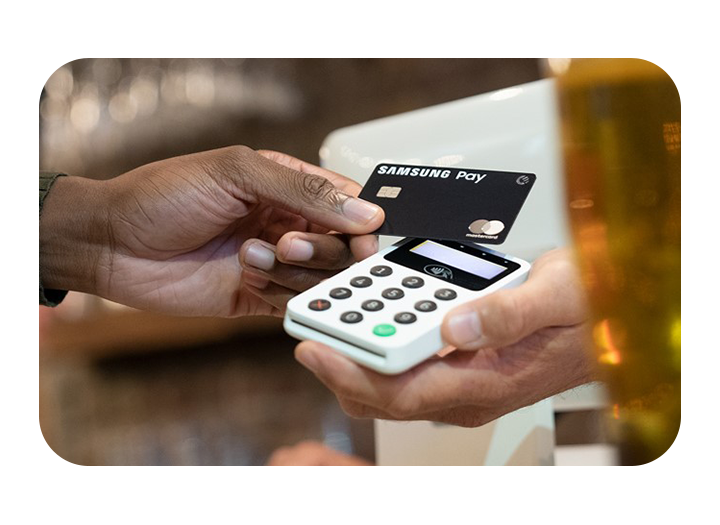 Available on a range of devices
Samsung Pay is currently available with Samsung Galaxy S series, Samsung Galaxy Fold series, Note series, A series, and Smart Watches. Click here to see a list of all compatible devices
Where to use?
Use Samsung Pay virtually
everywhere contactless is accepted.
Wherever you
see the symbol
You can pay with your Samsung device anywhere you see the contactless symbol, even above the £45 contactless limits you have when paying contactless with a card².
Transport for London
With Samsung Pay you can set up a card as a 'transport card' to use on TFL services. This option means you don't even need to wake your phone or verify. Simply touch the middle section of your phone against the card reader.

Online and In App
With Samsung Pay+ you can use the 16 digit card number found in the Curve app to pay for any online spend or within any app that accepts Mastercard.
Get an extra layer
of security.
With Samsung Pay, each transaction is covered by your bank's fraud protection and authenticated by intelligence scan, iris scan, fingerprint or PIN number. Plus, tokenization add extra layers of security.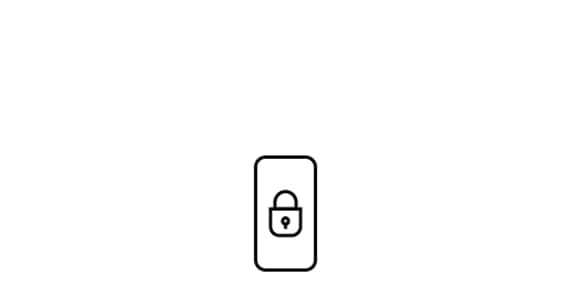 Card and transaction protection
Every transaction is authenticated by your fingerprint, PIN or facial recognition. If your phone is lost or stolen, you can remotely lock or erase your Samsung Pay account with Find My Phone.

User authentication
Pay confidently from your phone, knowing that the same fraud protection your bank gives your credit and debit card carries over to Samsung Pay.

Data security
Tokenisation creates a unique randomised set of numbers to be used at each new transaction, so your real card number is never used from your phone.

An extra layer of defense
Samsung Knox technology constantly monitors your phone to keep your information safe. Your card information is encrypted in a separate and secure data vault at all times.
Please check through the FAQs above to help solve your query, but if you get stuck and need to contact a Samsung expert, then please get in touch.
Terms and Conditions apply:   http://www.samsung.com/uk/samsung_pay_terms_of_service

Privacy Policy:   https://www.samsung.com/uk/samsung_pay_privacy_policy

Samsung Pay Privacy Policy:   https://www.samsung.com/uk/samsung_pay_privacy_notice/

Samsung Pay+ Terms of Service:   https://www.curve.com/en-gb/legal/samsung-pay-card/
Curve Terms of Service: https://www.curve.com/en-gb/legal/samsung-pay-card/
Samsung Pay Prize Giveaway Terms and Conditions: https://2021.samsungpromotions.claims/paygiveaway

The Samsung Pay+ Card and E-money is issued by Curve OS Limited (company No. 09523903) authorised in the UK by the Financial Conduct Authority to issue electronic money (firm reference number 900926). Curve is licensed by Mastercard® to issue the Samsung Pay+ Card. Mastercard is a registered trademark of Mastercard International Inc.

Valid on Mastercard and Visa branded debit and credit cards only.
1. If you are an existing Curve user, you cannot also apply for Samsung Pay+.
2. Available with participating networks, banks and merchants on selected devices, on NFC terminals. A limit of £45 may apply, based on merchant policies. Some merchant's card readers will not accept contactless payments above £45. For mobile payments with pin or fingerprint authentication, there is no limit.
3. Available on Samsung Galaxy S6, S6 edge and S6 edge+ devices which have the Android Nougat 7.0 software update.
4. Move £5,000 up to 90 days after transaction. Limits may vary depending on individual Curve accounts. Users must download Curve app to access 'go back in time' feature.
5. 5% cashback on all purchases made using Samsung Pay+ on Samsung.com until 30.06.21. Subject to daily transaction limits. Offer can be used with any other Samsung.com offer. Samsung Pay+ can be used in the checkout process on mobile, via the Samsung Pay+app or on a web browser by entering the 16 digit card number for the Samsung Pay+ digital card.
6. Cashback offers may vary as they are customised for each user. Offer only valid on spend made via Samsung Pay+. Users must download Curve app to choose merchants and access cashback.
7. Users will also receive a physical Samsung Pay+ card free of charge.