A better wallet,
already in your hand
It lets you carry your credit and debit cards within Samsung Wallet for use anywhere1 contactless is accepted.

Already using Samsung Pay? Try Samsung Pay+ to get cashback for your spending.

Turn your phone into your wallet
With Samsung Pay, you can use your Galaxy devices, like your smartphone or smartwatch, to shop with your debit and credit cards virtually anywhere1 contactless is accepted. Just add the cards to Samsung Wallet and tap to pay.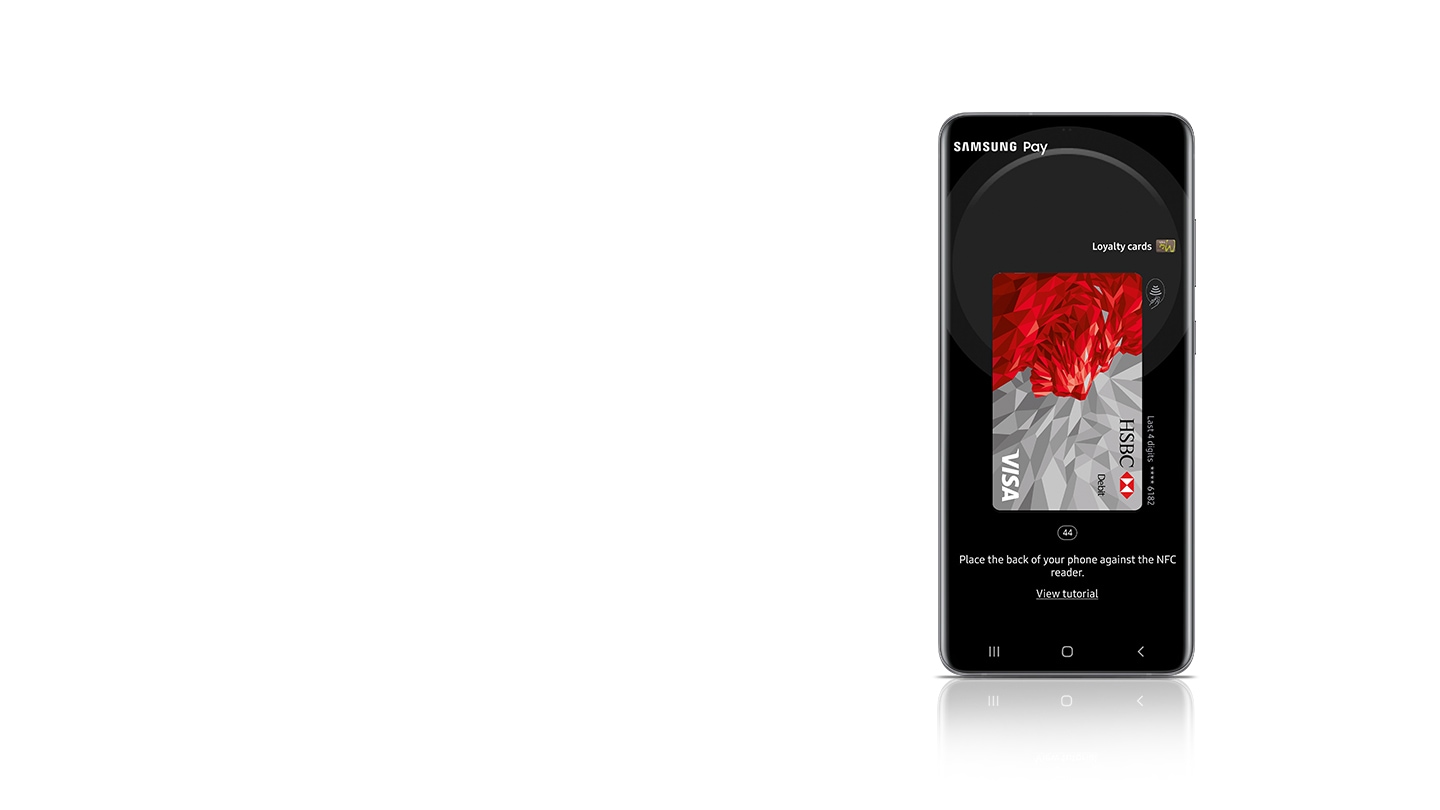 Credit and debit cards
Samsung Pay currently supports the following partner banks and building societies, and there are more on the way. If your bank is not compatible, no worries, you can still add them to Samsung Wallet by signing up for Samsung Pay+.

Where to use
Use Samsung Pay virtually
everywhere contactless is accepted.
Wherever you
see the symbol
You can pay with your Samsung device anywhere you see the contactless symbol, even above the £100 contactless limits you have when paying contactless with a card1.
Transport for London
With Samsung Pay you can set up a card as a 'transport card' to use on TFL services. This option means you don't even need to wake your phone or verify. Simply touch the middle section of your phone against the card reader.

Get an extra layer
of security.
With Samsung Pay, each transaction is covered by your bank's fraud protection and authenticated by fingerprint or PIN number.
Plus, tokenisation add extra layers of security.
Card and transaction protection
Every transaction is authenticated by your fingerprint or PIN. If your phone is lost or stolen, you can remotely lock or erase your Samsung Pay account with Find My Phone.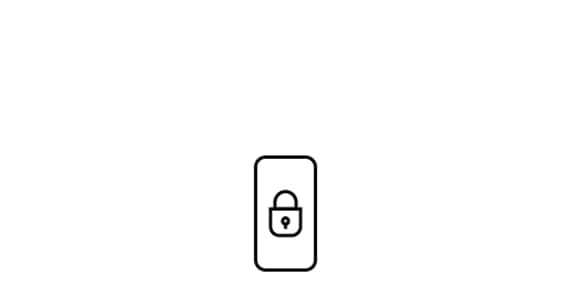 User authentication
Pay confidently from your phone, knowing that the same fraud protection your bank gives your credit and debit card carries over to Samsung Pay.

Data security
Tokenisation creates a unique randomised set of numbers to be used at each new transaction, so your real card number is never used from your phone.

An extra layer of defense
Samsung Knox technology constantly monitors your phone to keep your information safe. Your card information is encrypted in a separate and secure data vault at all times.

Use Samsung Pay
in 4 easy steps

Step 1: Activate
If you are on a device with Android 9.0(P OS) or higher set-up Samsung Pay within the Samsung Wallet app. Otherwise go to the Samsung Pay app.

Step 2: Lock down Security
Scan your fingerprint and enter a PIN, so you can authenticate future purchases.

Step 3: Add a card
Snap a picture of your card and complete details where necessary.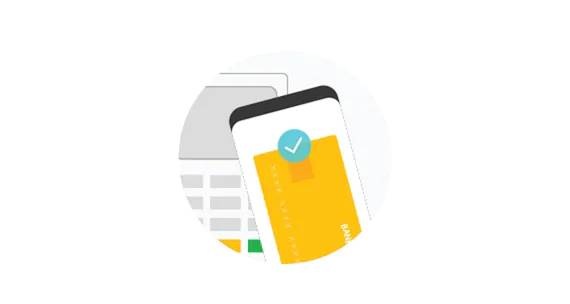 Step 4: Use Samsung Pay
Head over to your favourite shop and see how easy it is to pay.
Get cashback for your spending
Register for Samsung Pay+, a card that lets you pay across all your bank cards3 from Samsung Wallet. Plus you'll earn cashback4 every time you spend at brands like M&S, Argos and Wilko.