Introducing
the future of payment
Samsung Pay
‏‏‎ ‎‏‏‎ ‎‏‏‎ ‎
Samsung Pay turns your smartphone into a digital wallet, letting you carry your credit, debit and loyalty cards on your device1 to pay with virtually everywhere1 contactless is accepted, as well as allowing you to use Samsung Pay Card2 .
Samsung Pay Card,
Powered by Curve
Samsung Pay Card2 makes spending simple, safe and much more rewarding. From your credit cards to your debit cards and everything in between, it's all you need in one place. Just don't tell your wallet.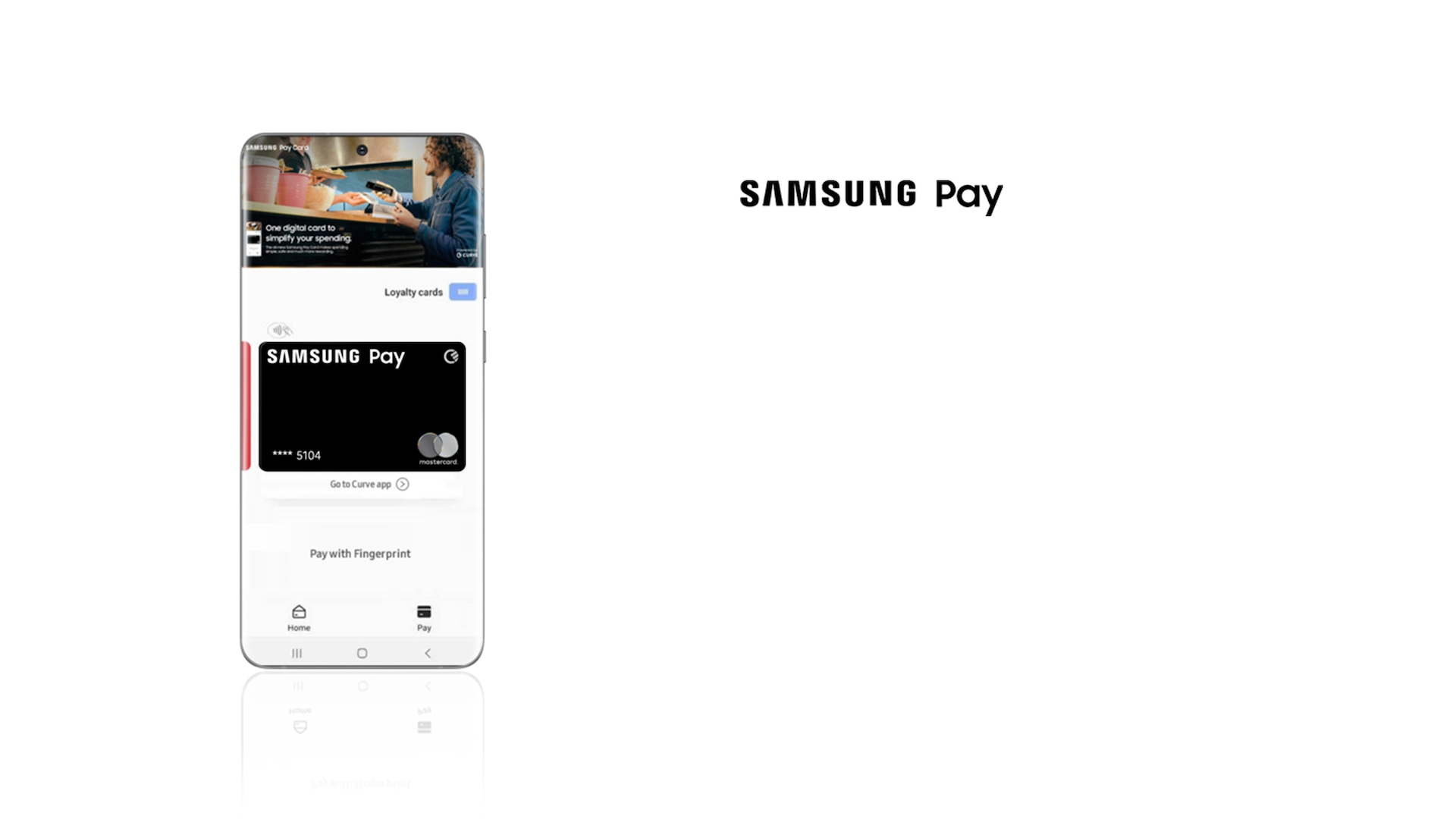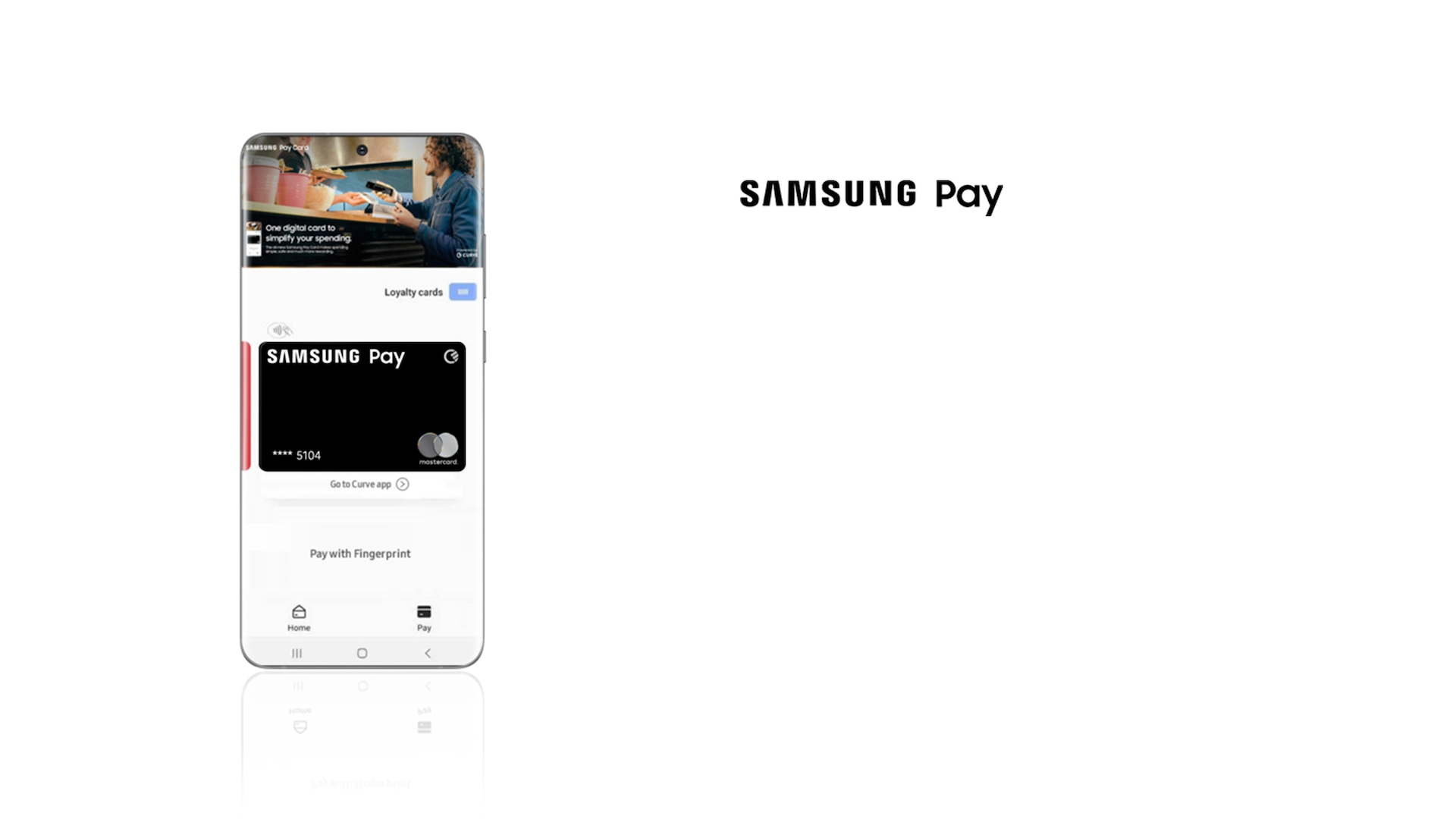 Turn your phone into a wallet
With Samsung Pay, you can use your Galaxy devices, like your smartphone or even smartwatch, to shop with your debit and credit cards virtually anywhere1 contactless is accepted. Just add the cards to your device1 and you're away.

*If you're on desktop, then search Galaxy App Store for Samsung Pay on your smartphone
Credit and debit cards
Samsung Pay currently supports the following partner banks and building societies, and there are more on the way. If your bank is not listed below, no worries, add them via the Samsung Pay Card2 .
Available on a range of devices
Samsung Pay is currently available with Samsung Galaxy S series3 , Note series, A series and Smart Watches.


*If you're on desktop, then search Galaxy App Store for Samsung Pay on your smartphone
4 Easy Steps to Use
Samsung Pay
Activate
Download it from the Samsung Galaxy Apps store. Then, sign in to your Samsung account.
Lock down security
Scan your fingerprint or iris and enter a pin, so you can authenticate future purchases.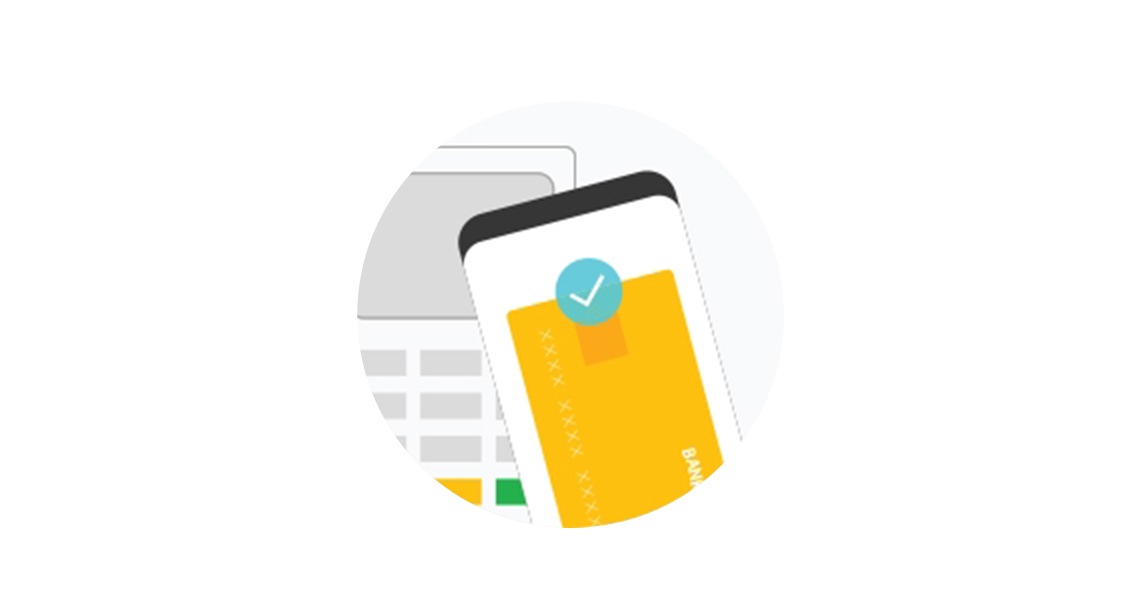 Add a card
Snap a picture of your card and complete details where necessary.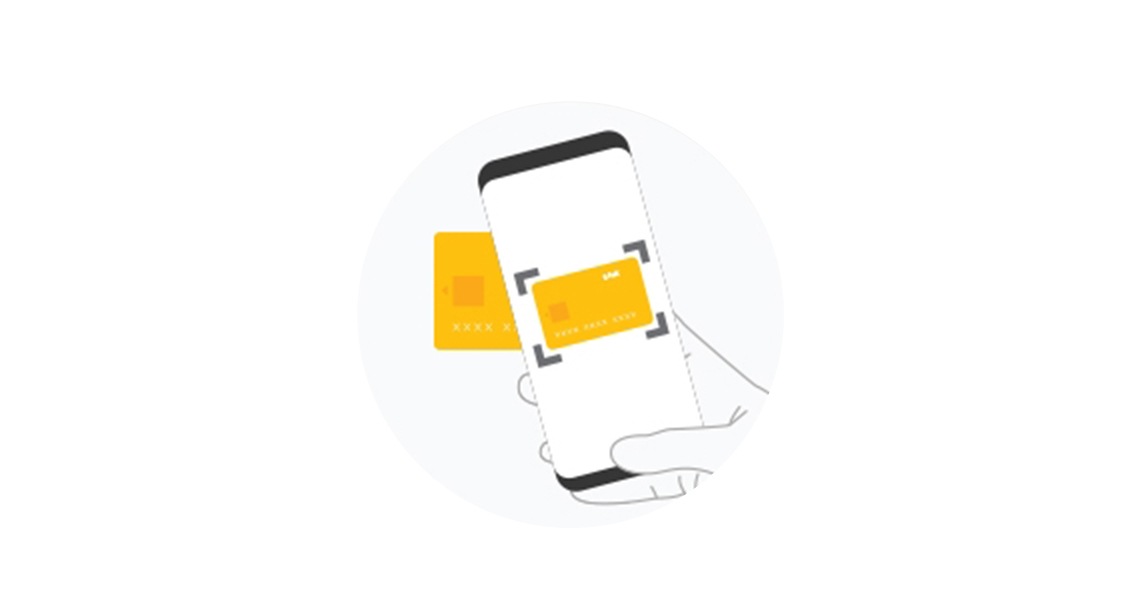 Use Samsung Pay
Head over to your favourite shop and see how easy it is to check out.


A simpler, more rewarding way to spend
Introducing Samsung Pay Card, powered by Curve. Stored in your Samsung Pay wallet, it's a digital card that simplifies your spending.
By rolling all your Mastercard® and Visa debit and credit cards into one place, Samsung Pay Card lets you have a single view of all your transactions4 via the Curve App that lets you easily manage your everyday spending. And you don't even need to switch banks.

We've partnered with Curve, one of Europe's fastest growing fintechs to create Samsung Pay Card.


*If you're on desktop, then search Galaxy App Store for Samsung Pay on your smartphone


An exclusive 5% cashback5 on all Samsung.com products
We like to look after you. So we're giving you an exclusive 5% cashback when you buy absolutely anything from Samsung.com using your Samsung Pay Card. Even when it's on offer.
4 Easy Steps to Use
Samsung Pay Card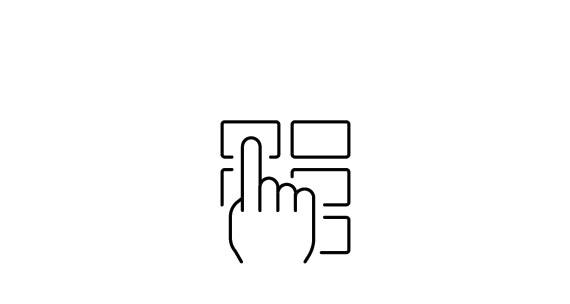 Step 1:
Fire up the Samsung Pay app and apply for your Samsung Pay Card powered by Curve via the 'Pay' section. Look for Samsung Pay Card in your card carousel or the banner.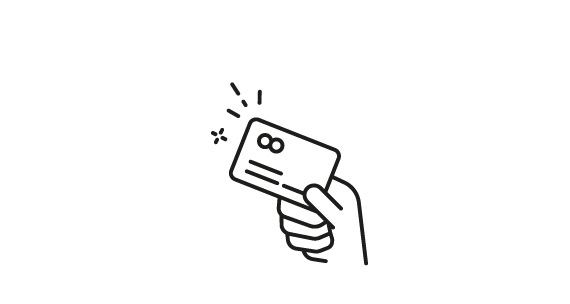 Step 2:
Link your Samsung account to create your Curve account2 . Then add your card details.
Step 3:
Once your card's verified, pick three retailers from a selected list to earn 1% cashback6 every time you spend, or 5% cashback5 on anything at Samsung.com.
Step 4:
Now you're ready to spend, earn rewards and use all the features Samsung Pay Card has to offer.

Not got Curve? You can download it free via the Google Play Store and you'll be able to unlock the full range of Samsung Pay Card perks.
It's spending. Just simpler.
Samsung Pay Card is here to simplify your spending2 . Pay across all your accounts with one digital card, keep tabs on all your money and every single transaction via the Samsung Pay app and even if you've paid with the wrong account, you can swap it to the right one after you've spent4 .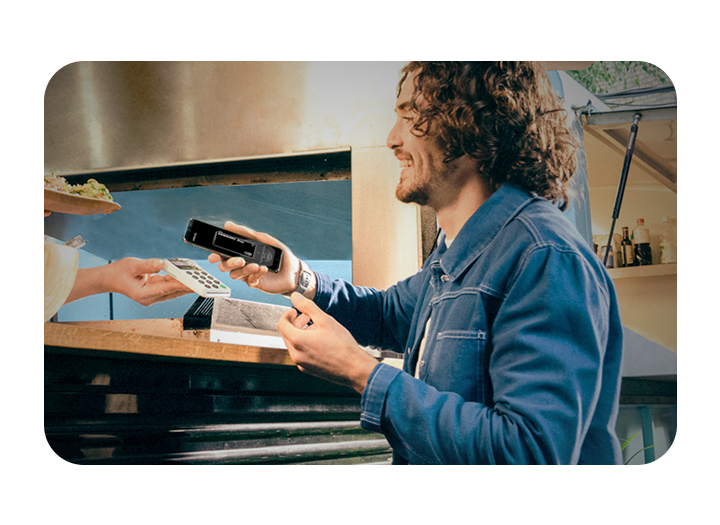 Get paid to spend.
With the Samsung Pay Card you choose where you earn rewards. Pick your favourites from a list of brands and start spending – you'll get 1% cashback6 every time you do. And let's not forget about the 5% cashback5 on any products at Samsung.com.
Private. Safe. Secure.
Samsung Pay Card's vault-like security means every payment stays private, protected and secure. And if you've got a bad habit of leaving your bag on the bus, no worries. You can lock your cards in an instant on the Curve app. And your security is kept watertight with a personal pin number that you enter before any purchases are made, just like a normal card.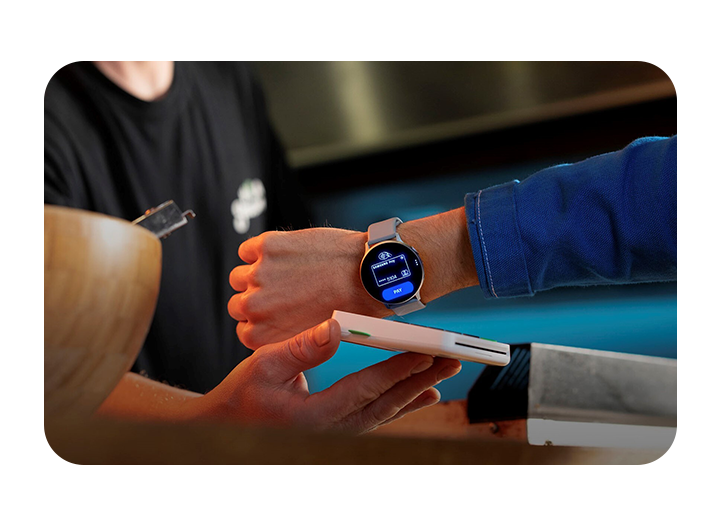 Please check through the FAQs above to help solve your query, but if you get stuck and need to contact a Samsung expert, then please get in touch.
Terms and Conditions apply: http://www.samsung.com/uk/samsung_pay_terms_of_service

Privacy Policy: https://www.samsung.com/uk/samsung_pay_privacy_policy

Samsung Pay Privacy Policy: https://www.samsung.com/uk/samsung_pay_privacy_notice/

Samsung Pay Card Terms of Service: https://www.samsung.com/uk/samsung_pay_card_terms_of_service
The Samsung Pay Card and E-money is issued by Curve OS Limited (company No. 09523903) authorised in the UK by the Financial Conduct Authority to issue electronic money (firm reference number 900926). Curve is licensed by Mastercard® to issue the Samsung Pay Card. Mastercard is a registered trademark of Mastercard International Inc.

Valid on Mastercard and Visa branded debit and credit cards only.
1. Available with participating networks, banks and merchants on selected devices, on NFC terminals. A limit of £45 may apply, based on merchant policies. Some merchant's card readers will not accept contactless payments above £45. For mobile payments with pin or fingerprint authentication, there is no limit.

2. If you are an existing Curve user, you cannot also apply for a Samsung Pay Card.
3. Available on Samsung Galaxy S6, S6 edge and S6 edge+ devices which have the Android Nougat 7.0 software update.
4. Move £1,000 up to 14 days after transaction. Limits may vary depending on individual Curve accounts.
5. 5% cashback on all purchases made using Samsung Pay Card on Samsung.com until 30.06.21. Offer can be used with any other Samsung.com offer.
6. Choose 1% cashback from 3 merchants selected from a wider range of brands. Introductory offer for 90 days.

Tabs hoverstates & disclaimers showing on CTA's hover