Why are there ads on my lock screen and how can I get rid of them?
Samsung does not put advertisements on your home or lock screen.  Advertisements on your home or lock screen will be caused by an app. You will need to disable or uninstall the app to get rid of the adverts.
If the ads pop up every time you use a certain app, it is probably that app that is causing the problem.  

Google Play permits apps to show ads as long as they comply with Google Play policy and are displayed within the app serving them. 

If you have installed an app that you believe is showing ads in violation of Google Play policy, you can report it to Google by going into the page for the app in the Play Store, scrolling down to the bottom and tapping 'Flag as inappropriate'.  
How do I know which app is causing the problem?
If the ads have only recently started appearing, it is likely due to an app you have either recently downloaded or an old app that has recently updated.
If it is not clear which app is responsible, try following the below steps in turn to determine the source. Note that Google Play policy requires that it be clear to the user which app is serving the ad.
1
Have you recently installed any flashlight or battery optimisation apps?
This type of advertising is most common among flashlight, or battery or charging optimisation apps.  If you have these, try uninstalling or disabling them in turn to see if the ads still occur.
2
Do you have any of the below apps?
The below apps have added advertisements to the lock screen at some point. If you have any of these apps on your device, try uninstalling or disabling them to solve the problem: 
Super-Bright LED Flashlight/Torch
ES App Locker
GO apps (e.g. GO Keyboard, GO Weather)
KittyPlay
Peel Remote app
Photo Editor Pro
TouchPal apps
VideoShow video editor
Xender 
Z Camera (and Zero Team apps)
HiFont
Battery Doctor
FotoRus
UC Browser
Apps2SD
360security
Photo Collage Editor
LOCX: App Lock
XBrowser
Solo Launcher
Dolphin Browser 
3
Check recently used apps in the Play Store.
In order to show the ad, the app will be active on your device. After the problem occurs, you can go into the Play Store to see which apps have been recently active. This should help you narrow it down, especially if it shows an app that you know you haven't used recently. 
How to see which apps have been recently active and uninstall them
1
Open the Play Store app.
2
Tap on the Menu (three lines).
3
Tap My apps & games.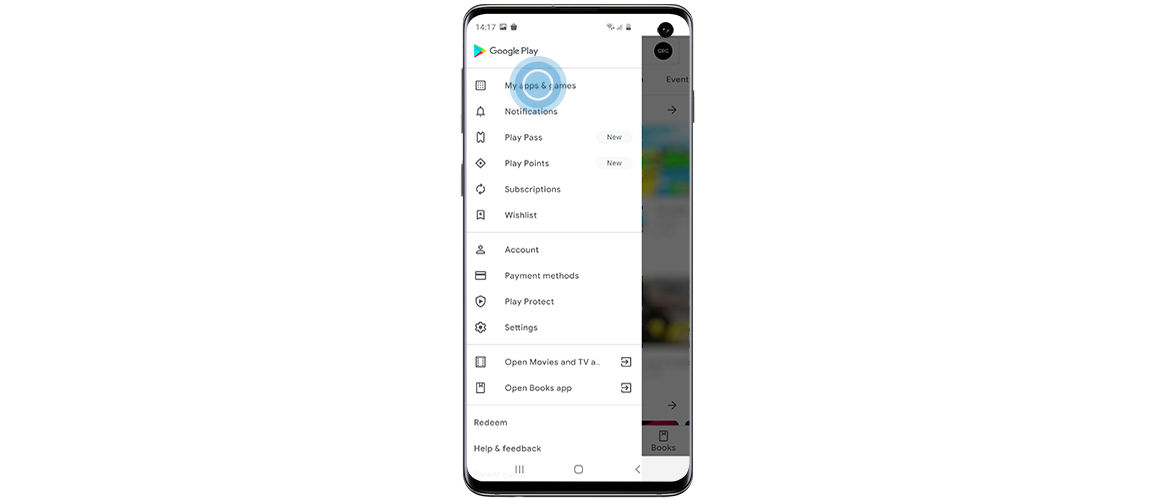 4
Tap Installed.
5
Tap Last used.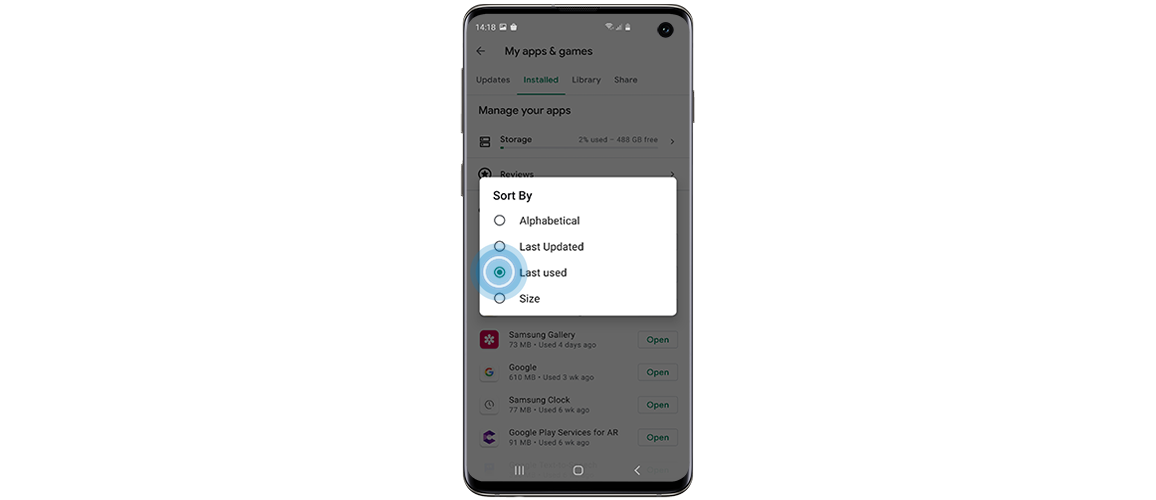 I believe this app showed ads inappropriately. What do I do?
Google Play has clear policy rules around apps and when they can appear, particularly on the lockscreen.

Once you have identified the app, you can report it to the Play Store if you suspect it is in violation of the Play Store terms and services, by going into the install page for that app in the Play Store, scrolling all the way to the bottom of the screen and then tapping Flag as inappropriate.