Raise your game with a UHD monitor
By Alex on 5th Jun, 2014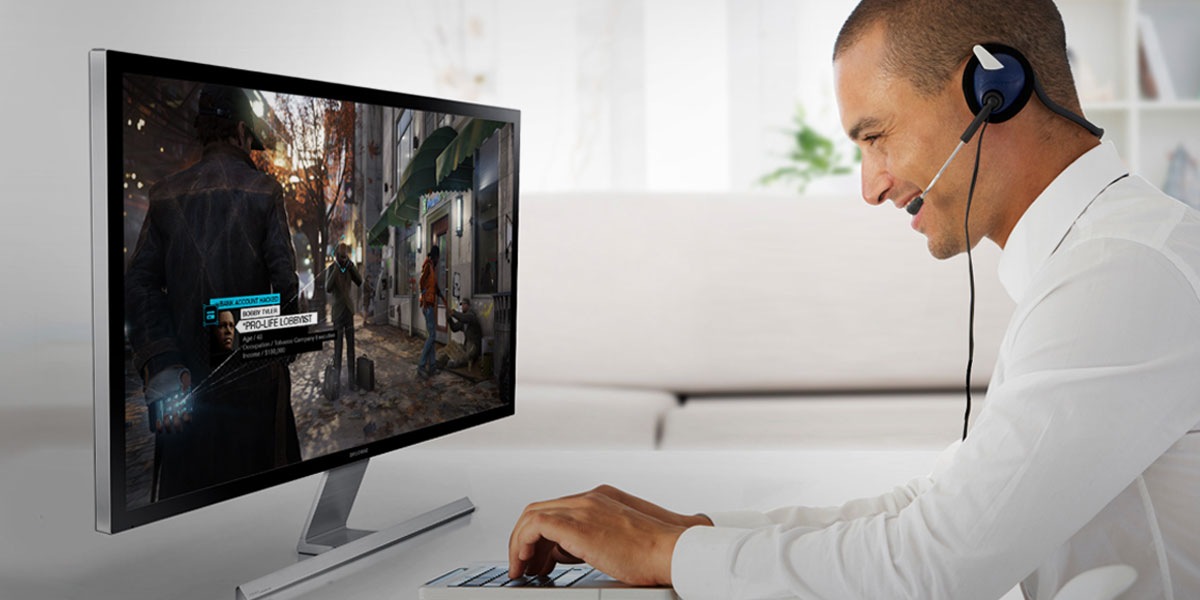 Gaming is all about competition, whether you're playing against your mates, someone on the other side of the world, or the game itself. Read on to discover how you can get the edge.
Game-changing picture
Getting the best view of what's happening on-screen helps a lot. You need to be able to see what you're aiming at. And that's where Ultra High Definition comes in. More pixels on the screen means more detail. UHD has four times as many as Full HD, a much higher resolution and an amazingly clear picture, whether you're looking at it across the room or right in front of you. That's a good thing if you're practically glued to the monitor.

Not only that, but one billion colours give you a picture that's also a lot more vivid. It draws you into the dark corridors of a first-person shooter and brings out the vibrant turf of a football pitch or the starry expanse of space.
It not only makes you feel like you're part of the game but gives you a clearer picture of what's going on. And that's important for the win.

That's not all. There's no blurring, juddering or ghosting to spoil the picture, and that's because of the superfast one-millisecond response time. Because the picture can keep up and there's no lag, everything's smooth, natural and lifelike. You won't miss a crucial shot or a bend in the racetrack - the monitor's timing and accuracy are as good as your own. The other players won't know what's hit them.
"I can enjoy my favourite games perfectly and smoothly without any ghosting – even when I go full speed."
Craig, Gamer
Activate Gaming Mode
In fact, the new Samsung UHD monitor was made to give gamers what they need. Samsung's tech guys have hacked the monitor so you can have more fun and a better chance of winning. With one push of a button, you can switch on Game Mode. Get ready to climb the rankings.

Game Mode instantly makes a few important tweaks to your monitor's settings, and they all add up to better gaming. It detects changes in scenes and adjusts the colour and contrast so you get a better view. Areas that are meant to be dark become darker and light spots are lighter, so everything's as vivid and clear as it can be. That really makes a difference during those tense moments when something jumps out at you.
It's got connections
Whether you're a PC gamer or use a console, your Samsung UHD monitor has it covered. Two HDMI ports and a display port let you plug in your machine easily – as well as lots of other AV devices like Blu-ray players and set-top boxes.

The monitor even lets you connect two gaming devices at once and switch between them. That means you can use it with a games console and your work PC without unplugging either, or keep two separate consoles plugged in and ready whenever you want to play. Just grab the joypad and get straight into it.
Interested in the Samsung UHD monitor?
If you want to raise your game with the Samsung UHD monitor, you can find out all about it, including where to buy. Just visit the link below.