The Galaxy S4: A life companion
By Matt on 10th Jun, 2013
As part of our ongoing mission to show that the Samsung Galaxy S4 is the perfect life companion, we threw on the wellies and went to London's Field Day festival for a day of music, queuing, artisan street food and general frivolity. Like the previous day out at the British Superbikes, we set out to see how well the new features complement life's passion points. This time it is all about capturing and sharing the great British festival experience. Discover how the Galaxy S4 handled a day at Victoria Park.
Where to start?
After surviving the airport-style security checks, we were ready to start our day. But as with any festival experience, with so much happening, it is hard to know where to go first (or even second). Our team of four decided to split up; one team would focus on the music, while the other team would get out there and capture the festival experience.

So, we went on our separate ways, each armed with a Galaxy S4. Its super-wide screen, 13-megapixel camera, and cool features like Sound & Shot and Group Play were perfect tools for the day ahead of us.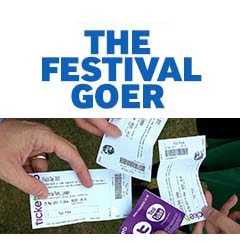 It's all about the music
Ollie and Ryan ventured out to capture as much as they could. And with over 70 performers on the line-up and about five stages, they were spoilt for choice.

Highlights from their day were the Red Bull tent, the Eat Your Own Ears stage, and an oddly placed percussions tent, playing everything from Stevie Wonder to Robbie Williams.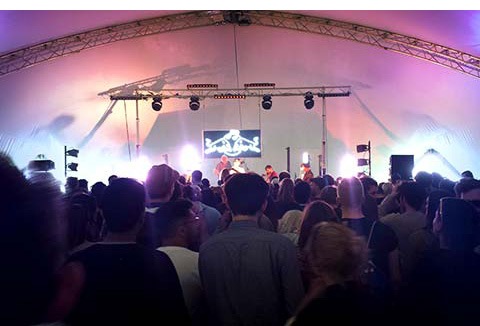 Sound & Shot
The combination of great music and big crowds was a perfect scenario for using the Sound & Shot feature, which adds up to nine seconds of audio to your photos.

Apart from the actual music, it grabbed tiny little details like the crowds cheering and even your own comments being made during the performance - the stuff you normally forget.
Try not to stare
Festivals wouldn't be festival without the eccentric, the fashion conscious and, of course, those trying to be both. Sarah and I were determined to capture the best of it, and this meant meeting random people and immersing ourselves in the fun.

So, we threw away the schedule and just roamed. As with the other team, we found Sound & Shot a perfect tool, as the sounds of a festival are just as important. A photo of a ride is quite standard, but when you add the screams and laughter, it just comes to life.Highlights included girls versus boys tug-of-war, carnival rides and the 'milk your own cow' installation.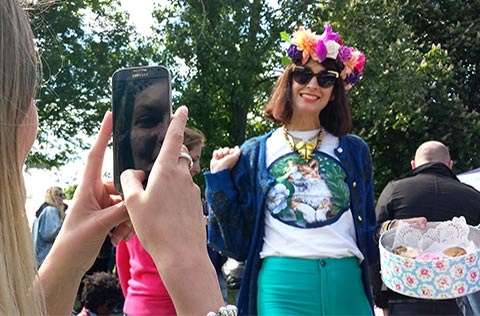 Sharing the best bits
After a solid day of exploring, we came together by the main stage to share our favourite moments. First we shared our experiences using Group Play , which allows for content to be simultaneously played on all our Galaxy S4 screens. This was fantastic. Normally you just hear about all the great stuff you missed, but now we were able to experience it all.

After we had watched all of our best bits, we then shared the content we each wanted via S Beam, a convenient feature that allows you to swap pics and videos by simply touching your phones together. This is especially handy when you're holding a smartphone, a sausage bap and a drink in your hands.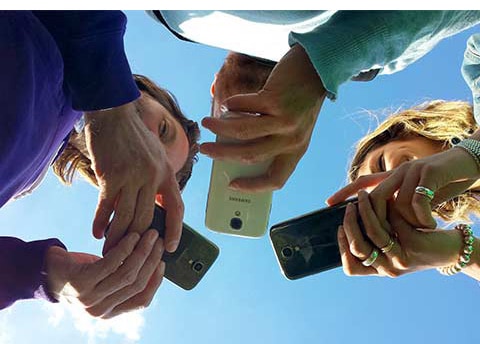 The Verdict
Trying to capture a festival experience is not a new idea, but what normally happens is that you take pictures and you don't share them. But as sharing is so easy on the Galaxy S4, we actually spent quite a lot of time looking at each other's best moments. And because the Sound & Shot feature is so much fun and also effective in really capturing a moment, we all had plenty to share.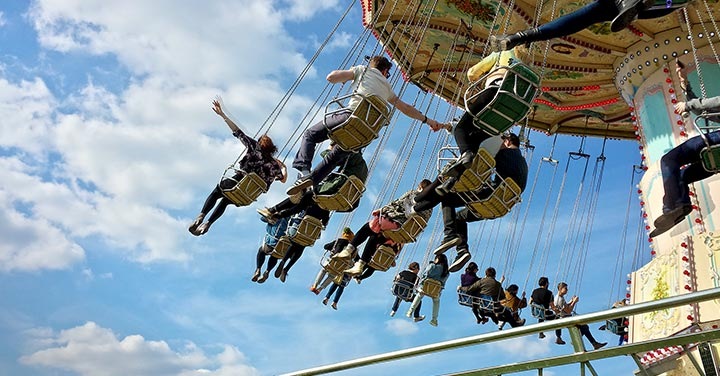 So, if you're a dedicated festival goer, the Galaxy S4 is definitely a great companion for capturing and sharing all your adventures.
A Day at the Track
We showed how the world of sport and the Galaxy S4's enhanced photography capabilities are a perfect match. We took it out for a day at British Superbikes at Oulton Park Circuit. Its fast-paced and intense environment was a great way of testing the new 13-megapixel camera.


As guests of the Samsung Honda Team , we enjoyed access into the pit-lane and press-only zones around the track, and set about using this unrestricted access to capture all the elements that we love about sport.
Capture all the Drama
British Superbikes can hit speeds of 160 miles per hour in certain spots at Oulton Park, and we wanted to use these areas to try out the new Drama Shot. This setting allows moving objects to be captured several times in sequence within one frame, and is a great way of showing speed.

Once we figured out how to time our shots with the bikes, which were unbelievably fast, we were able to capture some superb sequences.
The Drama Shot setting is a great way of showing speed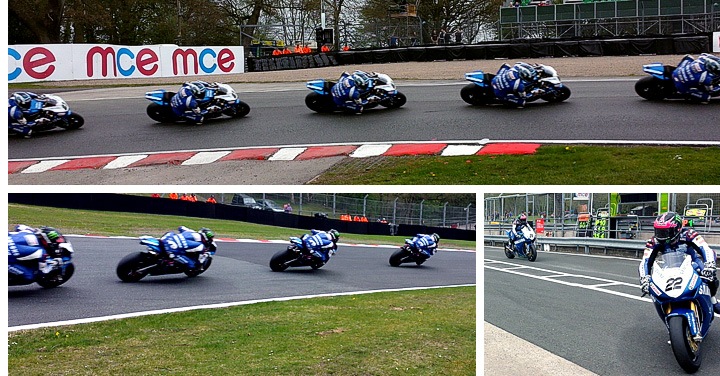 Shoot Photos that Sound Great
Next we focused on capturing sound, a fundamental part of the Superbikes experience. To do this, we used Samsung's new Sound & Shot setting. This feature adds up to nine seconds of audio to your photos, adding a level of detail that normal photos simply can't reach.

Our photos really came to life with distinctive garage noises, like engines warming-up and mechanics busy at work, and other iconic sounds like the Superbikes flying down the straight.
Get Both Sides of the Story
Having been in and around the pit area all day, we had been exposed to some truly fantastic sights, like seeing Honda riders Alex Lowes and Ryuichi Kiyonari preparing to go out on the track. We decided to test out the new Dual Shot feature, which cleverly turns two photos into one using both the front and rear cameras.

The Verdict
Having spent a whole day at the track capturing the action with the Galaxy S4, this smartphone was definitely given a thorough testing. It handled the challenge with flying colours.

So, if you're into your sports and love capturing your experiences, then the Galaxy S4 is the perfect partner.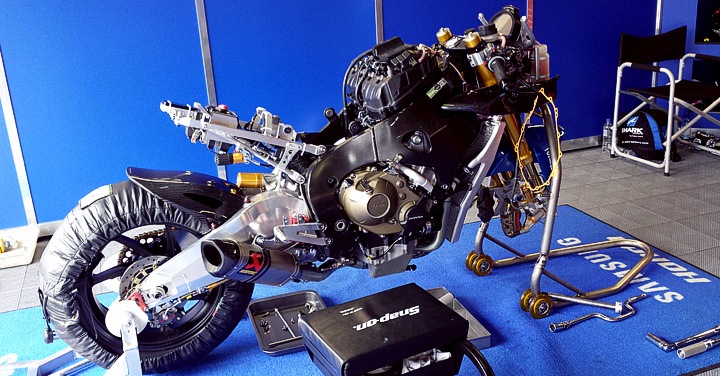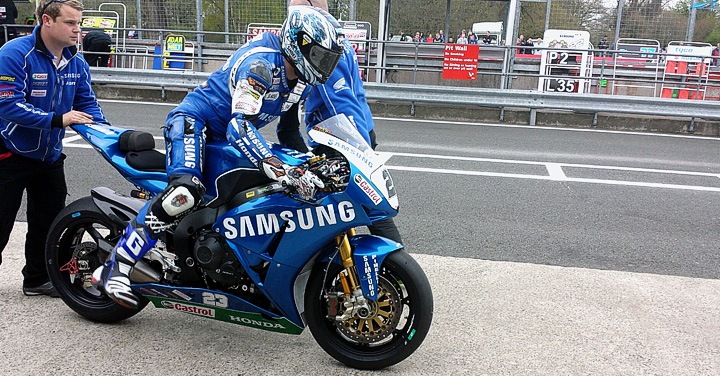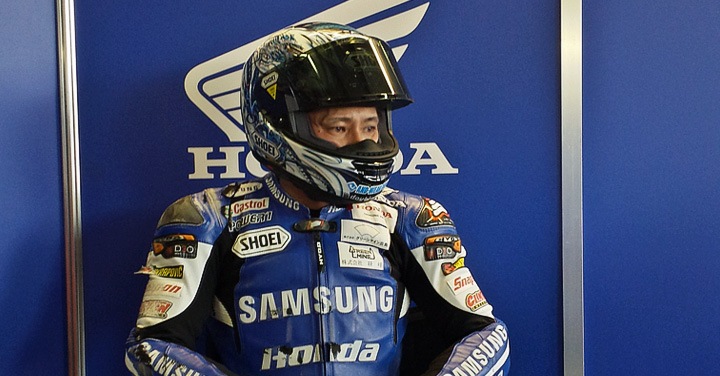 Impressed by the Galaxy S4?
Are you inspired by the new Galaxy S4 sharing and photography capabilities? Visit the product page for more information and, while you're there, discover some of the other amazing features.

Or, if you have decided that this is definitely the smartphone for you, simply click below and find a retailer that's convenient.