People of Note: Multitasking your life
By Alex on 16th Oct, 2014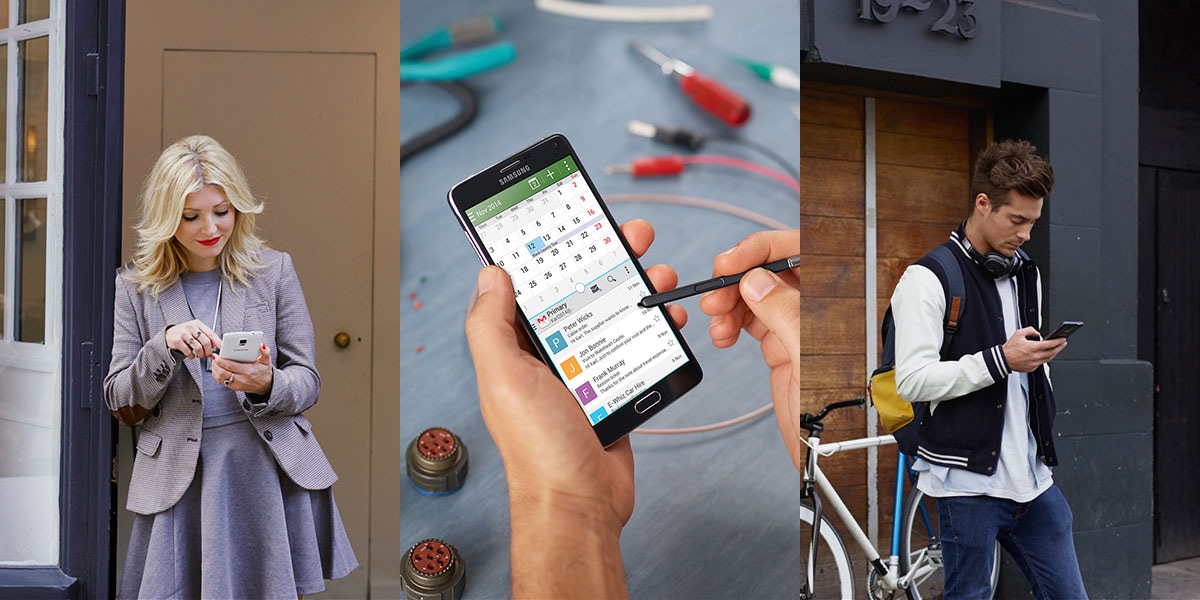 Modern life is busy. And we like it that way. People all over Britain are making the most of every day. But plate-spinning is so much easier with a bit of help. Find out how you can have it all with the Samsung Galaxy Note 4.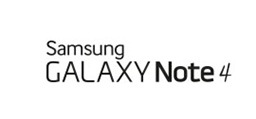 Introducing People of Note
Can you be productive and entertained, too? The Galaxy Note 4 makes that possible thanks to its seamless multitasking, powerful performance and stunning viewing experience. Meet some People of Note and see how it can enhance their everyday lives.
More productive
Karl is an engineer who manages a busy manufacturing plant for the aircraft and motorsports industry. That's not all – he is also a journalist and editor for a travel website, and reviews hotels, products and events.

Thanks to his Note 4, it's much simpler for Karl to manage all his work and increase his productivity. New features like Smart Select let him piece together content from different places and share it quickly. He can multitask easily, access apps with full, split or pop-up screens, and change their size and position with one easy swipe. The Note 4's improved S Pen also has a more authentic pen experience for noting down ideas and inspiration.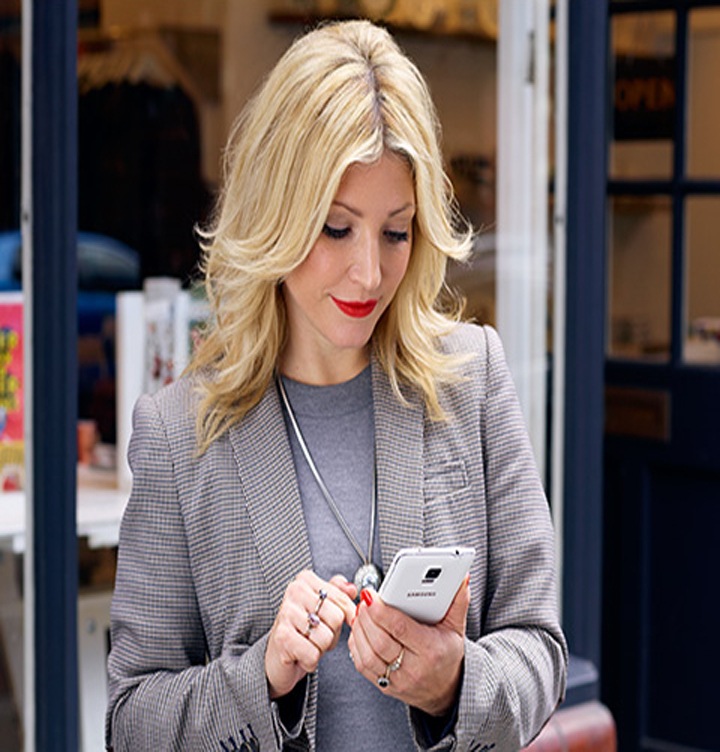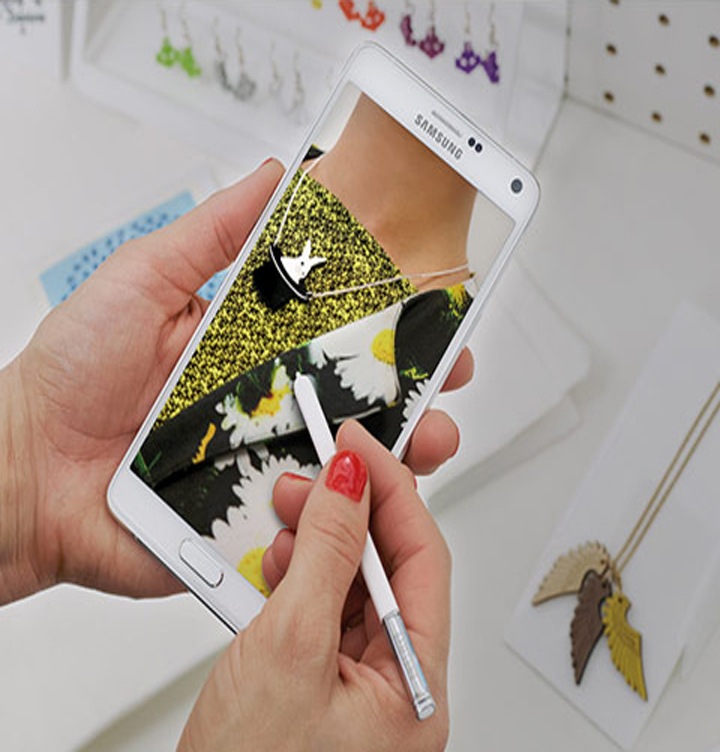 More freedom
Being a mum is full-on. And super-busy Kim combines it with working as a fashion blogger . So it's important that she can make the most of her free time whenever and wherever she can.

The Galaxy Note 4 has an advanced 16-megapixel camera that captures brighter and clearer photos. Smart OIS (optical image stabiliser) prevents blurry shots even in unsteady hands, while real-time HDR really brings out the colour and brightness. Now it's possible for Kim to take stunning pictures that have more impact for photoblogging. And the Note 4 offers a longer battery life, Fast Charging and Ultra Power Saving Mode , so it wouldn't let her down in the middle of a long day.
More clarity
Will graduated recently. Now, as well as doing bar work, he's also a DJ . He and a mate have their own record label and he runs a music studio with four associates.

With the Galaxy Note 4, Will can do it all. He can also see it all on an expansive 5.7" display . It's big enough for Will to watch a music video and email the artist in it at the same time. And thanks to Super AMOLED picture quality, contrast is deeper and colours are more vivid, so everything is incredibly clear and immersive.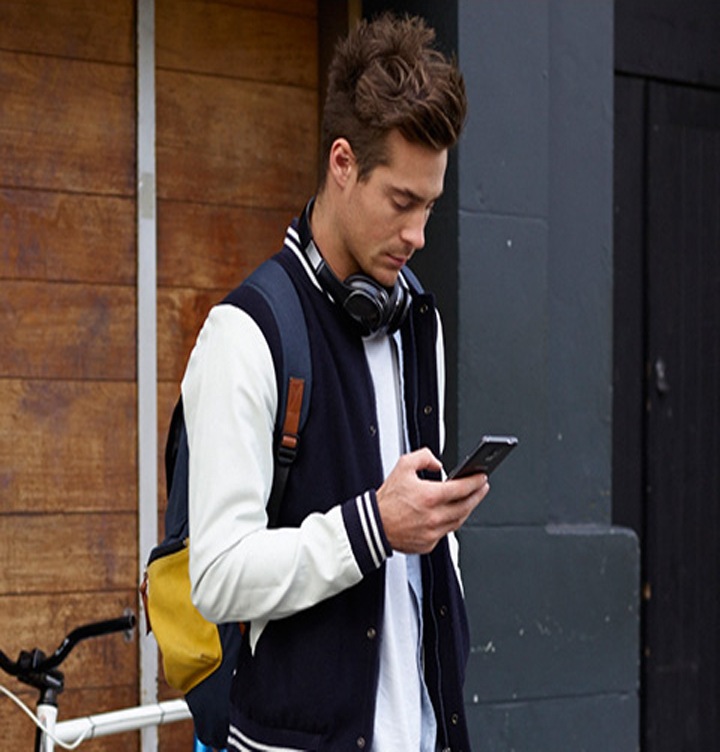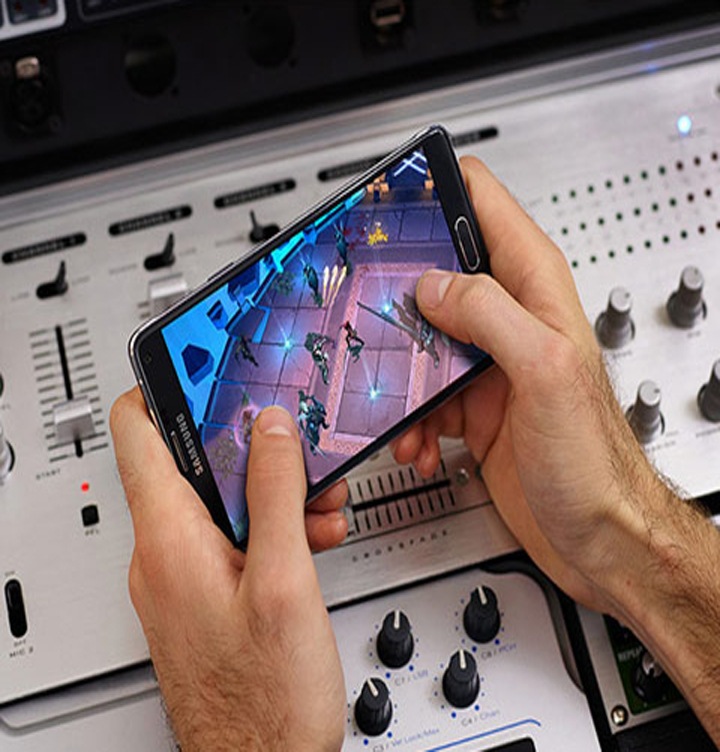 Galaxy Gifts
Buy the Galaxy Note 4 and you can enjoy the ultimate entertainment experience straight away. Samsung has teamed up with more than 30 of the world's leading mobile content and service providers to bring you a great selection of complimentary Galaxy Gifts.

That includes a HD collection of classic Gameloft games such as the acclaimed action RPG Dungeon Hunter 4. There's even Dungeon Hunter 4 game credits available to get you started! Perfect for when you've got some downtime.

That's not all. With 6 months' Premium+ subscription to Deezer ., you can listen to all the music you love, wherever and whenever you want. Get access to 30 million tracks for unlimited listening on your Note 4, computer and tablet.

You can also receive Hancom Office 2014 at no extra cost. It lets you create, view and edit a wide range of documents and file formats on the go. Now you can bring your office with you wherever you are and be much more productive.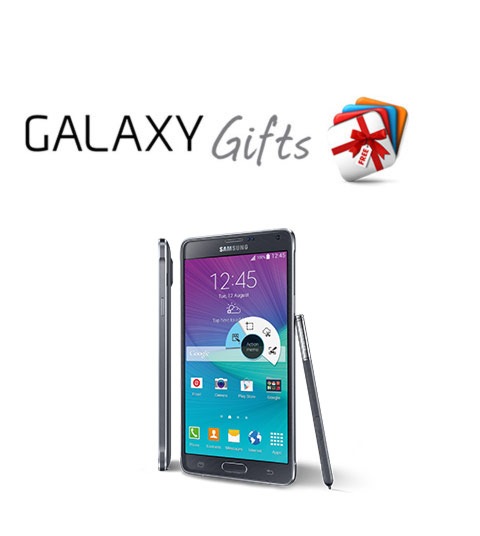 Take Note
Want to discover everything the Galaxy Note 4 has to offer? Click 'Find out more' to see all the in-depth information you need.
Buy the Samsung Galaxy Note 4
If you want to get your hands on the Galaxy Note 4 as soon as you can, click 'Buy Now'. We'll help you find the perfect retailer.
BUY ONLINE
We are sorry, but this product is currently not available from any of our retail partners.
For UK stock availability, please contact the Samsung Experience Store at sales@samsungexperiencestore.com
BUY IN-STORE
EE

0.17 mi

Unit 2, 65/72 Strand, London, WC2N 5LR,
Phone : 0845 0971 373