Samsung unveils first curved Ultra-HD TV
By Alex on 13th Jan, 2014
2013 saw Samsung making major waves in the TV world with its curved OLED TV and stunning 85'' S9 UHD TV. At the 2014 Consumer Electronics Show, the home entertainment landscape changed once again with the unveiling of a 105'' curved UHD TV as well as shape-changing bendable screens. Read on and find out all about it.
Honoured in the CES Innovations Design and Engineering Awards, the U8500 is Samsung's flagship TV for 2014. As well as incredible UHD picture quality and elegant curved design, it also introduces a host of other innovations.
An awe-inspiring picture
With a 105-inch screen, Samsung's largest Curved UHD TV has a big and beautiful picture that takes viewers' breath away. The majestic curve has a 21:9 aspect ratio; the result being a truly cinematic viewing experience.

That's not all. Samsung's own UHD technology boosts your viewing even more thanks to PurColour technology that enhances colour, clarity and depth. UHD upscaling even converts HD and Full HD content to near-UHD quality.
"UHD picture quality creates the ultimate immersive entertainment experience."
- Guy Kinnell, Head of TV and AV, Samsung Electronics UK
Immersed in the curve
Samsung's curved design isn't just aesthetically pleasing. It actually makes viewing more immersive for everyone, whatever their viewpoint.

It also gives you double the contrast ratio of a conventional flat TV. Darker shades are truly darker and lighter shades are lighter, giving you a more vivid and dramatic picture.

3D without the glasses
Although most viewers these days are very familiar with 3D entertainment, Samsung's newest UHD TV brings an innovation that's sure to be a surprise. The new Auto Depth Enhancer feature adds a feeling of depth to the picture and means you can actually enjoy a 3D-like effect without needing to wear 3D glasses.

UHD TV that just gets better
The Samsung U8500 UHD TV is also Future Ready. It was announced that you can add an Evolution Kit to these new UHD TVs, so you can update your TV later on so it keeps up with the latest standards and newest technology. That means stunning viewing now and in the future.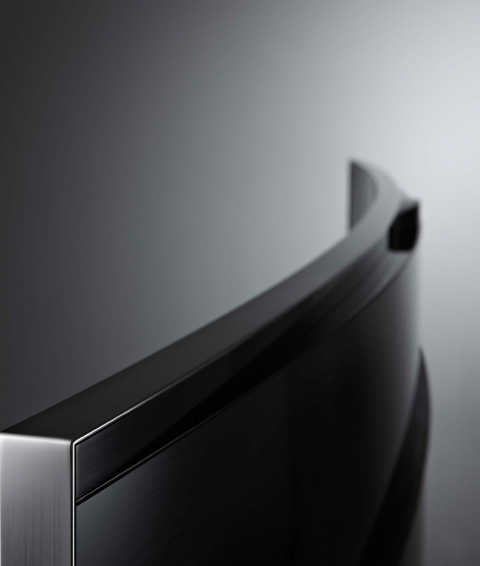 Smarter technology
It's not just sharper. Samsung's latest UHD TV is also smarter. The new Multi-Link feature means you can enjoy better multitasking than ever before, and it's all powered by Samsung's new Quad Core processor.

Samsung's new Smart Hub 2014 also brings further benefits. Its Games Panel means you can play the hottest games from the likes of Electronic Arts (EA) and Gameloft on a big screen. You can enjoy all the action without needing to plug in a games console.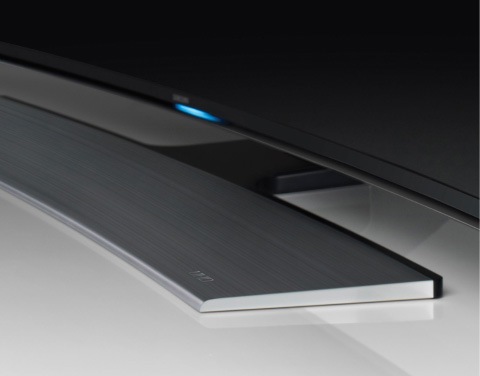 A world of UHD content
Teaming up with content providers including Amazon.com and Netflix means Samsung can offer you an unrivalled range of UHD entertainment. Samsung's UHD Video Pack also gives viewers a portable hard disc drive (HDD) that's packed with great Ultra-HD content. That's enough big-screen excitement for anyone.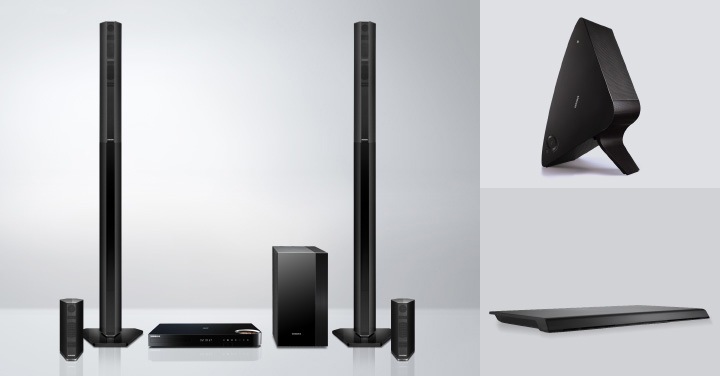 "Samsung's latest additions bring big, high-quality sound."
- Guy Kinnell, Head of TV and AV, Samsung Electronics UK
Amazing audio throughout your home
As well as cutting-edge UHD TV technology, Samsung also revealed more devices to enhance your home entertainment. They're part of the new Samsung Wireless Audio Multiroom system that lets you create a multi-room, multi-channel surround sound system and enjoy all your music throughout your home easily.

Two such devices introduced at CES 2014 were the new M5 & M7 speakers. Used either on their own or in combination with other Wireless Multiroom Speakers, they're easy to set up and connect through your home network, so you can make the most of great entertainment in your living room and beyond.

Also compatible with the Wireless Multiroom System is Samsung's new HW-H750 Soundbar , which brings 320W of cinematic and lifelike sound to all your entertainment. It combines analogue audio with cutting-edge digital technology for rich and powerful listening. The sleek HW-H750 is also the perfect pairing for large screen TVs.

Made to fit under TVs ranging from 32 to 55 inches, the HW-H610 Sound Stand is also designed to complement your home entertainment setup. Developed for bedrooms and other smaller spaces, it still delivers high-quality 4.2-channel sound within a compact shape.

The Samsung HT-H7750 Home Entertainment System brings new meaning to the term "immersive audio". Thanks to the new DTS Neo: Fusion II codec, the HT-H7750 can deliver virtual 9.1-channel audio that truly seems to surround you – including from above and below. It's all powered by an amplifier that combines the best of digital technology and analogue valve amp warmth.