How to take a screenshot
Learn the different ways you can take a screenshot using your Galaxy S9 or S9+
Option 1 - Using Smart Select
Swipe the small white bar found along the right-side of the screen (you may need to swipe twice for Smart Select to appear).
Select the shape you would like to use to capture. For example, rectangle.
A gridded box will appear on the screen. Use your finger to resize it.
Select Done and then Save.
You can view your screenshot in Gallery.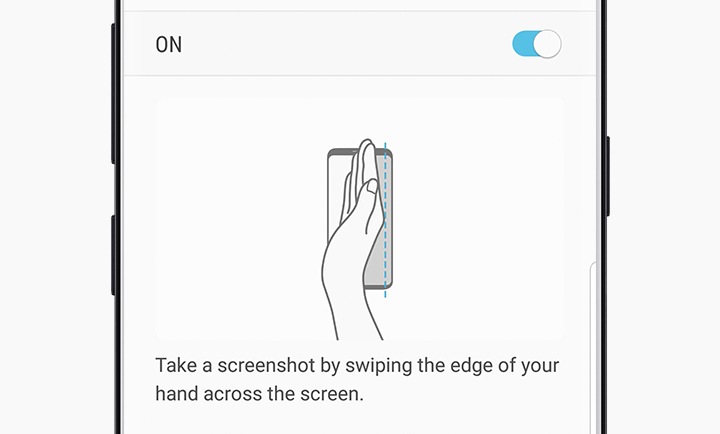 Option 2 - Using Palm Swipe
To take a screenshot using Palm Swipe, simply swipe the edge of your hand across the surface of the screen.
Your phone will quickly flash and vibrate to confirm a screenshot has been taken.
Option 3 - Using the Volume Down & Power buttons
Press and hold the Volume Down and Power button at the same time.
You'll hear the sound of a camera shutter and notice a quick flash on the screen.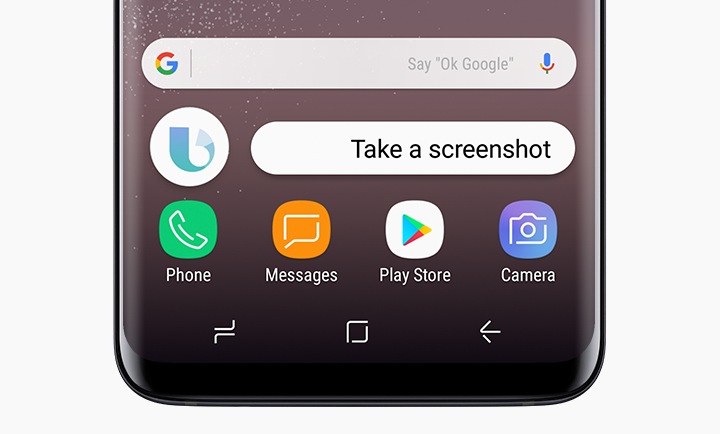 Option 4 - Using Bixby
Hold down the Bixby button, found on the left side of your phone, or if you have already activated Bixby Voice Activation say "Hi Bixby".
Then say "Take screenshot".
Images simulated for illustrative purposes. Accuracy of Intelligent Scan may differ depending on surrounding conditions.