What cameras does the A71 have?
The A71 has an awesome quad rear camera set up, providing you with all the tools you need to capture pro-level quality shots. Whether you're looking for a close-up, an ultra-wide, a night shot or some artistic blur, the A71 is ready to capture any moment.

Find out more about the cameras and great camera features on the A71.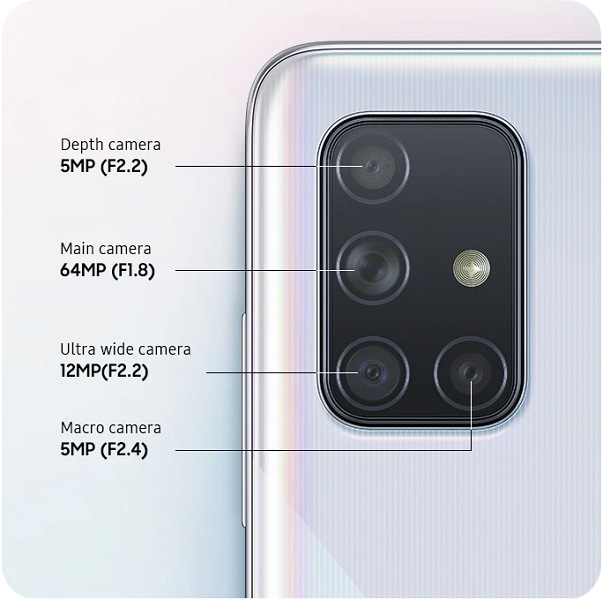 5 MP Depth camera (F2.2) - create the perfect bokeh effect by adding the live focus effect to your portrait shots
64 MP Main camera (F1.8) - take clear and bright photos during the day or night with this high-resolution lens
12 MP Ultra wide camera - this lens has a 123° angle of view - similar to the human eye's 120°. This camera is ideal for taking wide shots and creating immersive panoramas
5MP Macro camera (F2.4) - use this lens to capture your subject in more detail, even down to the texture
Live Focus
Live Focus gives you the power to adjust the Bokeh effect on the fly. This means that you can change the level of background blur to really make the subject of your photo pop. Even after taking a photo using Live Focus, you can go back to re-adjust the blur until you have the ideal shot. On the A51 there are different type of Live Focus effect including: blur, spin bokeh, zoom bokeh and colour point. 
Macro Camera
The macro camera is perfect for bringing tiny details into the spotlight, enhancing the ultra-fine details of your close-ups. The 5MP camera shoots with clarity and quality and you can even apply some background blur to really increase the visual impact.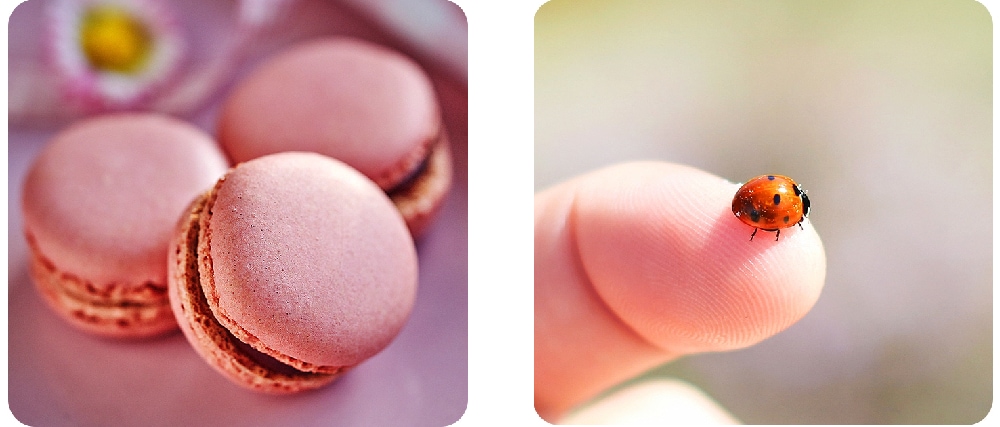 Super Steady mode
Super Steady mode helps you take incredible action videos by reducing the visual shake, helping to eliminate motion sickness. This mode is perfect for shooting in adventurous situations where you want a smooth video with a wide field of view. Super Steady mode works by cropping the ultra wide lens to reduce motion shake.
Want to know more about the A71?
Please answer all questions.