If you're always sending selfies and emojis to your friends and family, you're going to love the S10 phones – they come with lots of additional personalisation features, giving you a much more realistic emoji.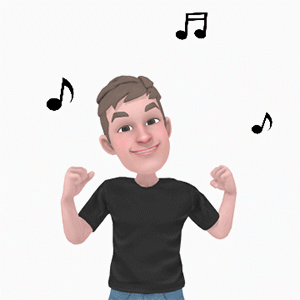 Create a new emoji
2
Tap "More".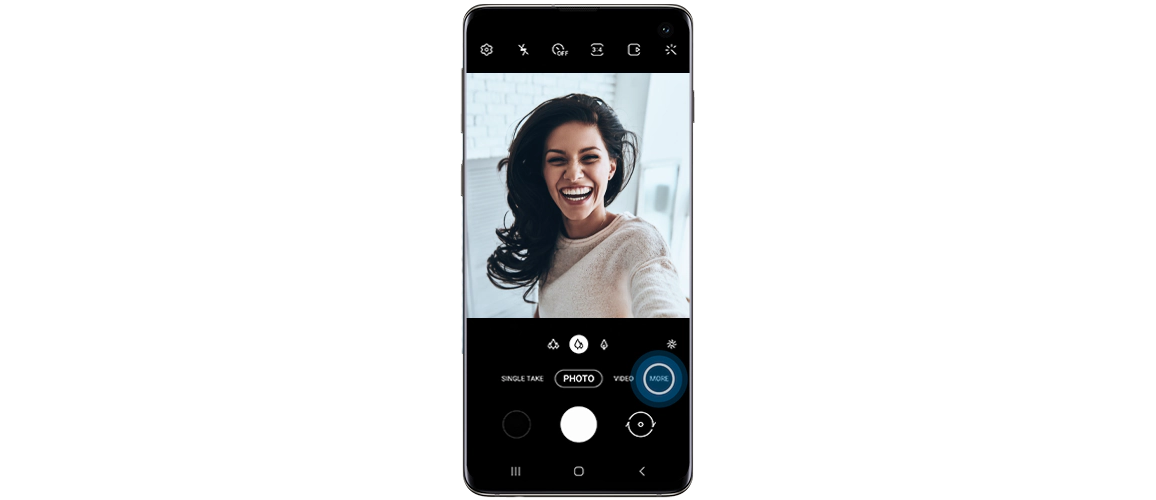 3
Tap "AR Zone".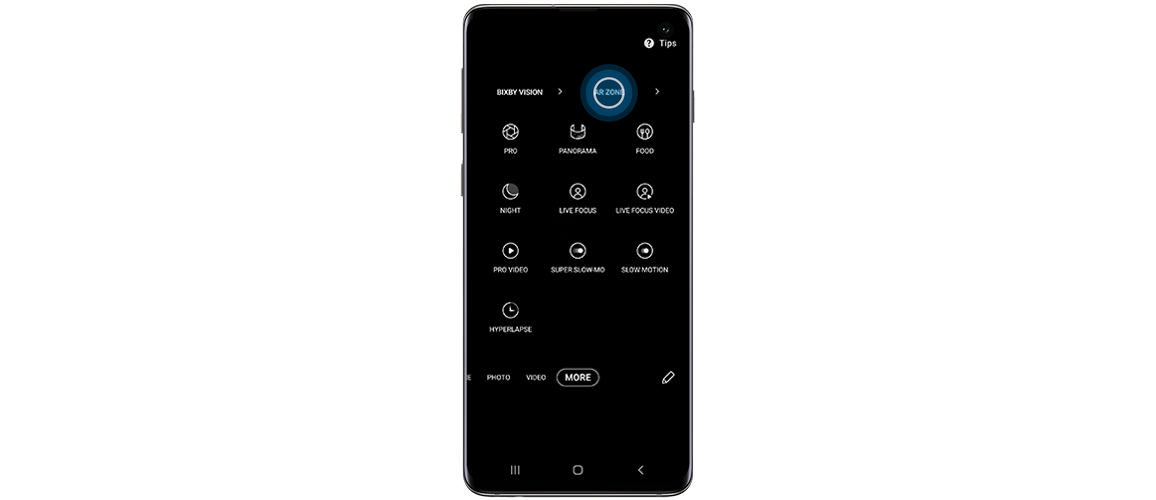 4
Tap "AR Emoji Camera".
5
Tap the + icon.
6
When you're ready, take a selfie.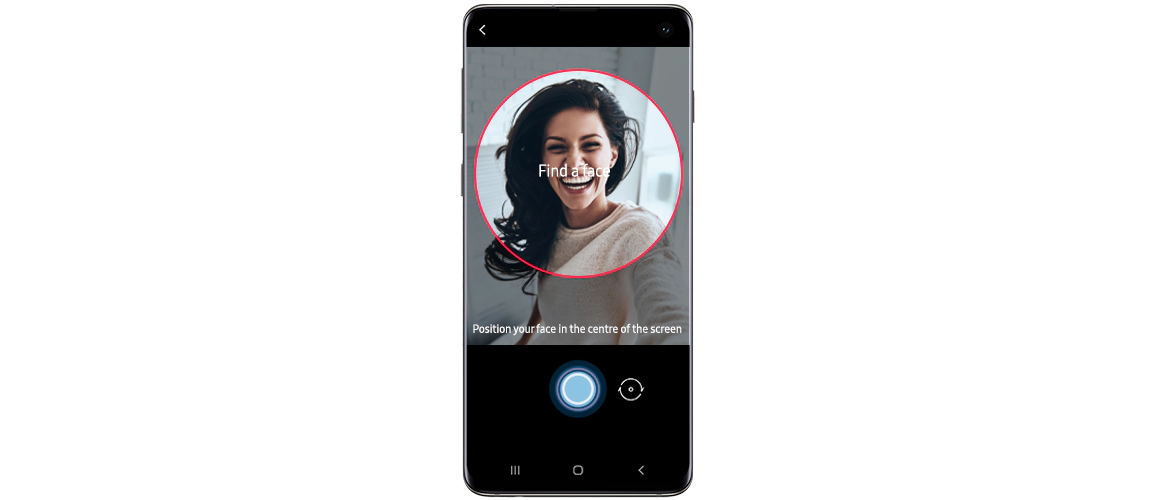 7
Select one of the icons, then tap "Next".
8
Start customising:
Profile: Give your emoji a name.      
Looks: Here you can customise skin tone, hair, facial hair, face, eyes, eyebrows, nose, lips, and ears.
Clothes: Here you can select your clothes and shoes as well as purchase additional outfits from the Galaxy app store.
Accessories: Here you can select headwear, glasses, earrings or purchase additional accessories from the Galaxy app store.
9
Tap "Next" and then "All done" once you've finished customising your Emoji.
10
Your Emoji will now be in the "AR emojis" section.
Top tip: Try changing the shooting "mode" and play around with the new display features like Mask, Body Tracking and Motion Figure.
Personalise messages with your emoji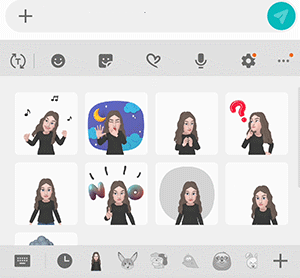 1
Open the "Messages" app and create a new message.

2
Tap the enter message field.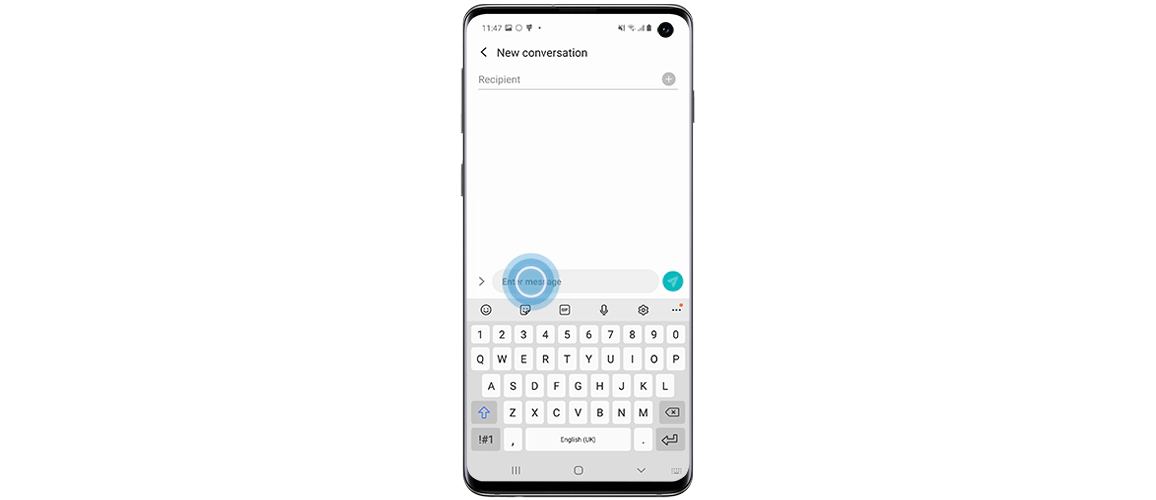 3
Tap the Stickers icon.
4
Tap My Emoji icon.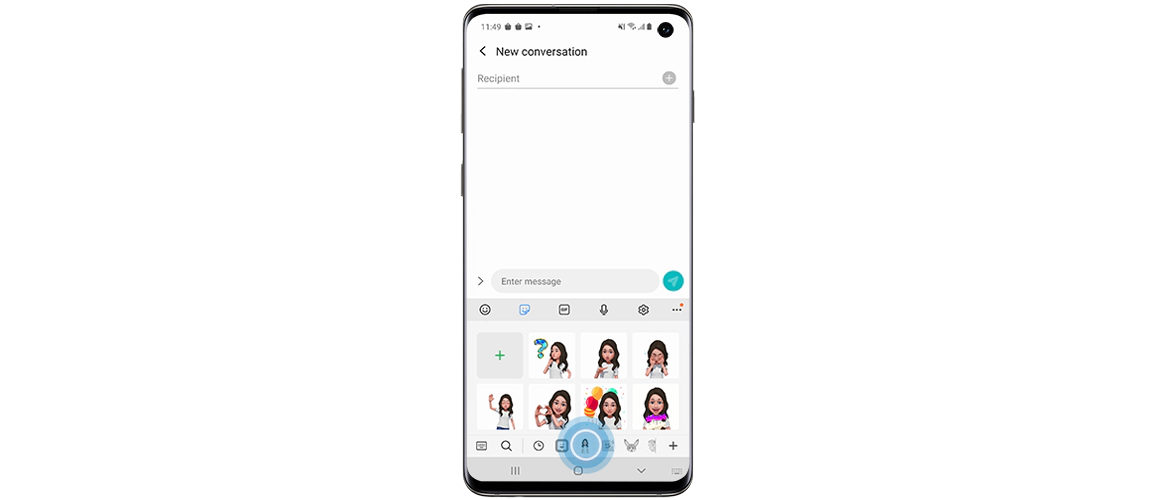 5
Select your desired emoji, and then tap "Send" to share with your friends.
6
Alternatively, you can create your own sticker using your My Emoji. Tap the + icon, then tap "Get started".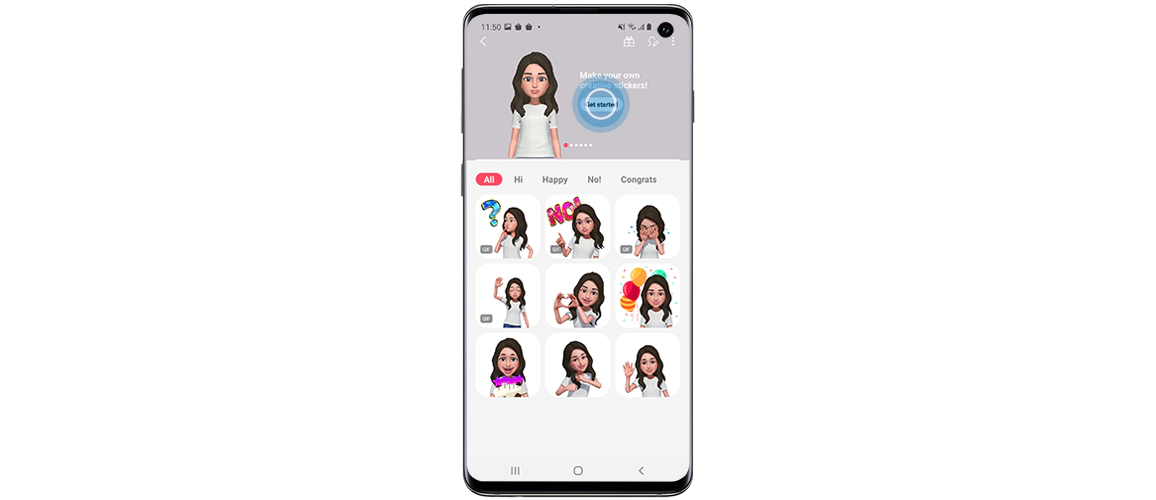 Delete emojis
Follow the below steps to delete an emoji.
5
Tap the Settings icon.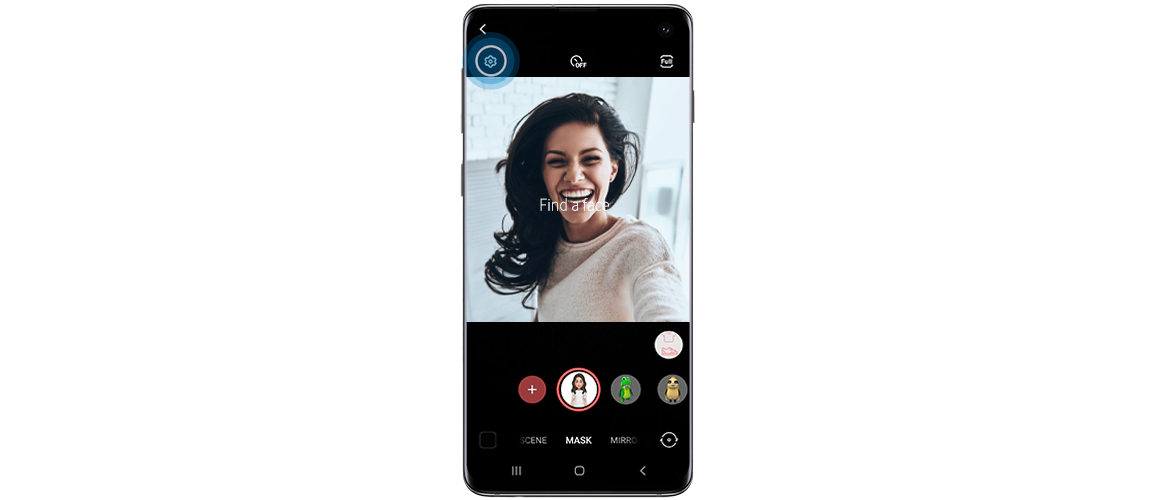 6
Tap "Manage emojis".
7
Select the emoji you wish to delete, then tap "Delete". Tap "OK" to confirm.