How to use Live Focus on my Galaxy J6+
The Live focus feature is the best way to shoot a photo with your dual camera, as it allows you to adjust the depth before you take a shot and even modify it from the Gallery.

You can capture the subject and the background separately, deciding if you want to focus on the subject and shoot your portrait like a professional photographer.
How to take a photo using Live focus
Please note: The subject should be positioned at a distance between 1metres and 1.5 metres from the camera lens, otherwise the function cannot start. 
1
Tap "Camera" and slide the screen to select "Live focus".
2
Slide the bar to adjust the blur level.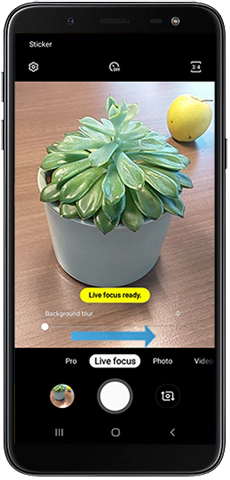 How to edit a photo using Live Focus
When a photo has been shot with Live Focus, you are able to modify the blur level even after the photo is taken.
1
Open the "Gallery" and choose the photo that you want to modify.
2
Tap "Change background effect".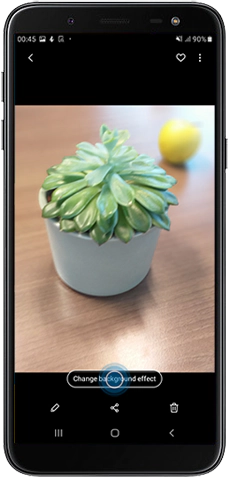 3
Tap the area of the screen that you want to focus on and drag the background focus bar to adjust the blur level. When finished, tap "Apply" to save the changes.