How to activate Dolby Atmos on my Galaxy J6+
With Dolby Atmos sound moves around you in a three-dimensional space, so you feel like you're inside the scene.

Due to the amplification of small sounds, white noise can be heard loudly in a quiet environment when you playback captured audio or video files. 
Activate Dolby Atmos through Settings
Please note: Dolby Atmos may only be activated when headphones are plugged in.
1
Open "Settings" and tap "Sounds and vibration".
2
Open "Advanced sound settings".
3
Tap "Sound quality and effects".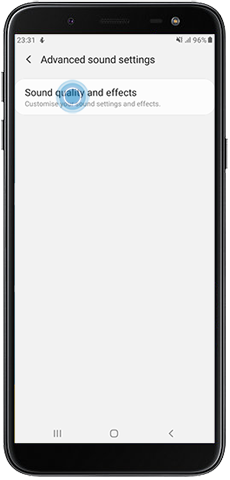 4
Slide the "Dolby Atmos" switch to activate.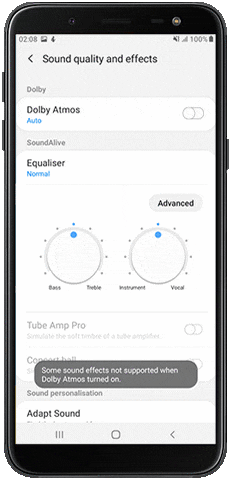 5
Tap "Dolby Atmos", and you can now select different modes from the Dolby Atmos list.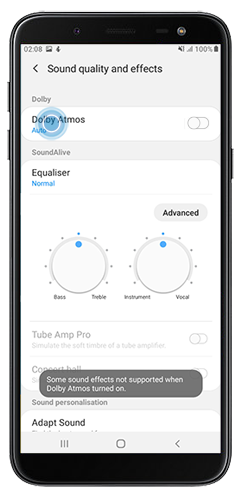 Please note: Some sound effects are not supported when Dolby Atmos is turned on.  
Activate Dolby Atmos through the Notification panel
1
Pull down the notification panel by sliding down from the top of the device.
2
Swipe left on the notification panel to view more options.
3
Tap "Dolby Atmos".