Samsung and SafeToNet presents "Safeguarding Children's Digital Wellbeing"
SafeToNet is a brilliant safeguarding assistant app for children's smartphones and tablets. The app uses a smart keyboard to detect risks to children and educate them in real time as they use their devices. By filtering harmful outgoing messages before they can be sent, and pointing children in the direction of support should they need it, the app supports young people's digital well-being as well as empowering them to become responsible digital citizens. For parents, the app also provides invaluable insights into children's digital wellbeing, showing patterns of safety and risk and guiding parents with advice on how to deal with challenging discussions.
Samsung and SafeToNet's partnership formed out of a joint mission to help improve the safety of children and young people online, and this year we proudly featured a SafeToNet tutorial for parents at Samsung and Internet Matters' child online safety workshop at Samsung KX. Now, we are joined by the SafeToNet team once again to bring you an overview of the app and its key features. If you think this could be of support your family, a free 60 day trial* is now available to all Samsung Galaxy device owners on the Galaxy Store.
*After the 60 day free trial, SafeToNet runs an auto renewing monthly subscription of £2.99/month or an auto renewing yearly subscription of £31.99/year on the Galaxy and Google Play store. You can cancel your subscription at any time, including during the trial period.
To learn more about the full Terms & Conditions click here: https://safetonet.com/terms-of-service/
Advice and Guidance - Parent's and Child's Advice
Explore the Signs - Parent's Device
Digital Wellbeing - Child's Device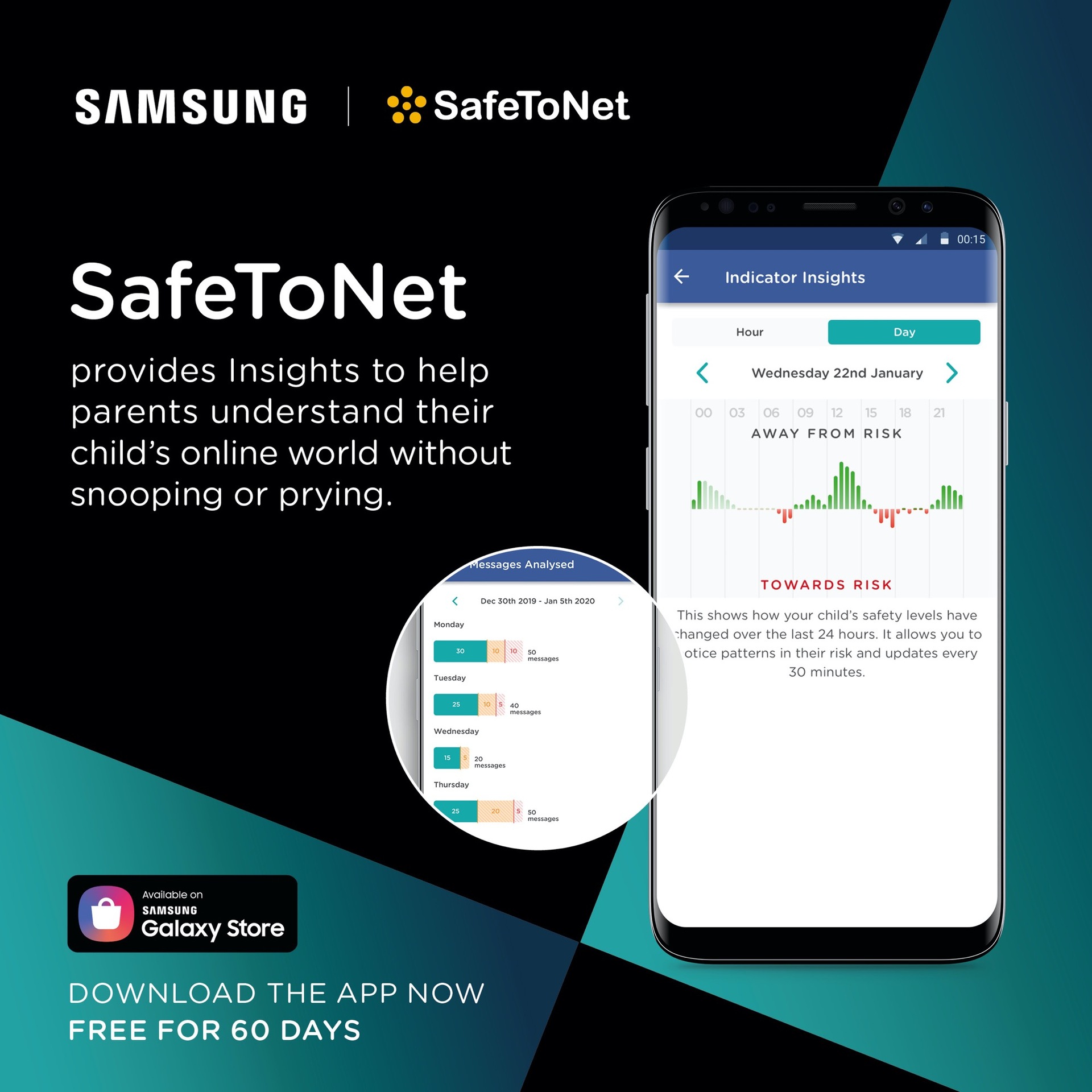 SafeGuarding Insights - Parent's Device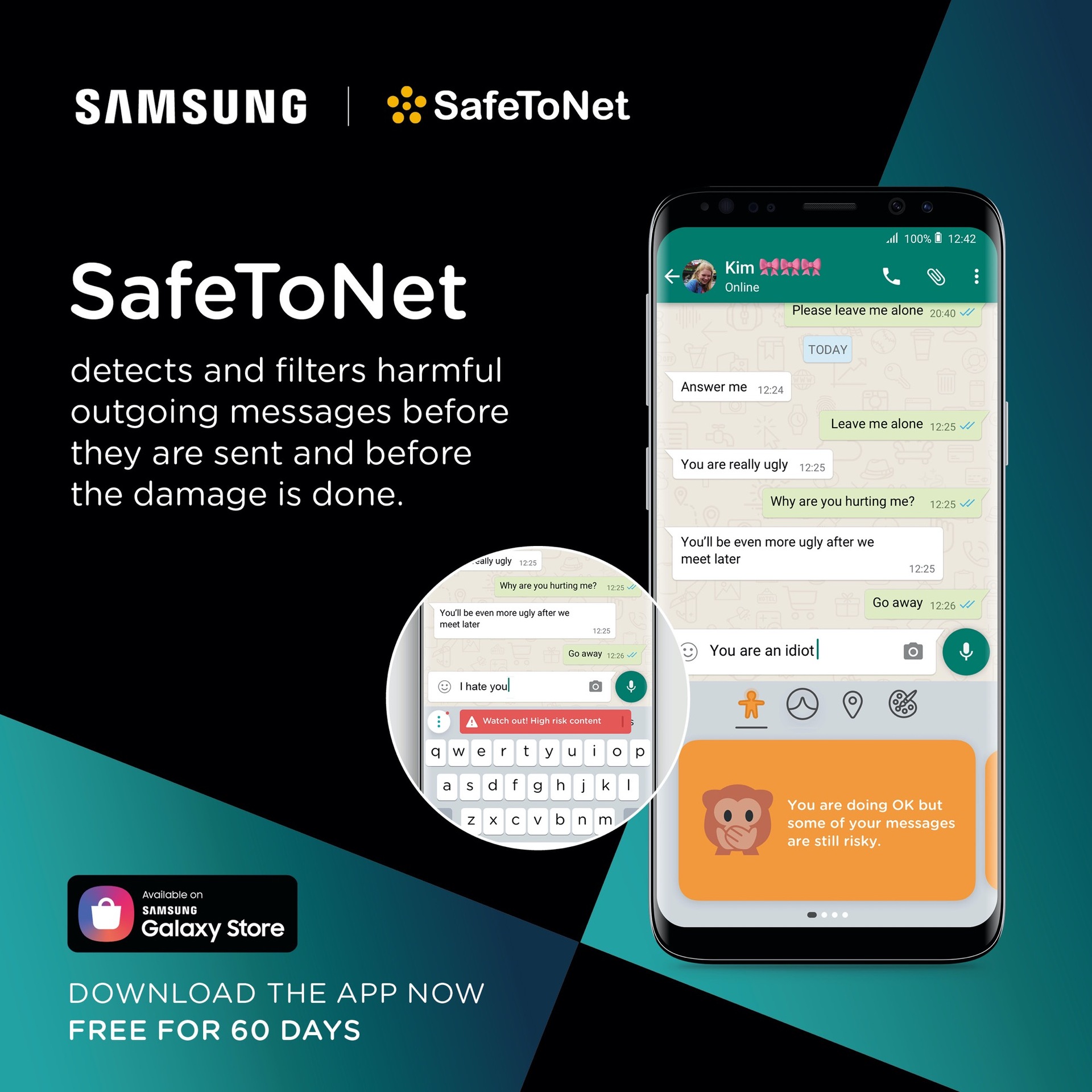 SafeGuarding Insights - Child's Device
Find Samsung KX
Find Samsung KX
Location
Coal Drops Yard
King's Cross, London
N1C 4DQ
Opening hours - Closed
Temporarily closed until further notice.