Washing Machines and Dryers
Making your house work.
Life doesn't always go to plan. So Samsung home appliances have tons of brilliantly useful innovations to power through your washing and drying in smart, fast and kind ways.
Washing Machines
Our range of Washing Machines are a breath of freshly laundered air. From being kinder to the environment and your wallet, to whizzing through each load or adding to the wash mid-cycle1 , your wash days will be transformed. Plus, all our washing machines come with 5 year parts and labour warranty3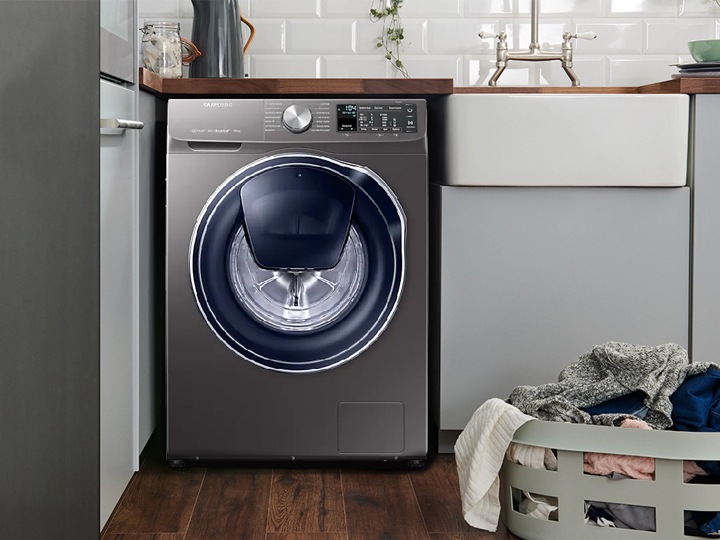 Washer Dryers
Getting loads washed and dried is quick, gentle and kind to the environment, with these miracle multi-taskers. And you'll love how your washing comes out soft, fresh and good to go.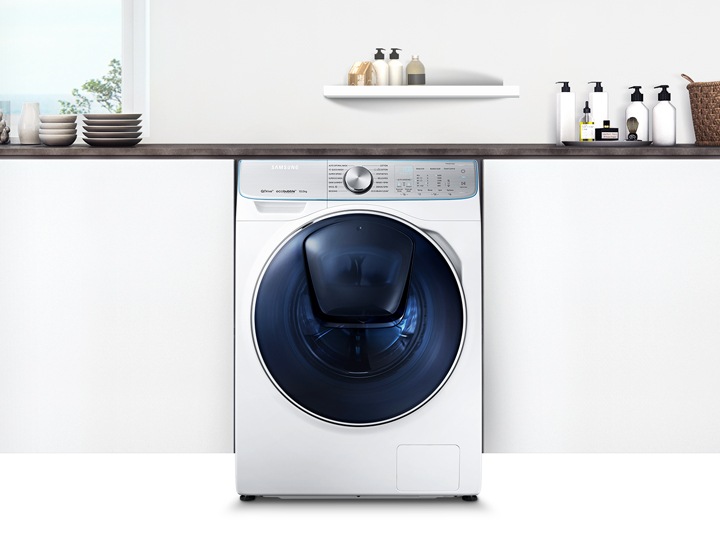 Tumble Dryers
A Tumble Dryer is a must for busy households. Our Tumble Dryers protect your clothes as they dry, so no need to worry about snagging your favourite top. As well as drying your clothes gently, they're gentle on the environment and your wallet too. And as clothes come out with less wrinkles, there's less ironing too. All with the peace of mind of a 2 year warranty.
AirDresser
This is a new concept in clothing care. AirDresser uses powerful air and steam to care for your clothes without washing. Refresh, revitalise and remove pollutants like never before.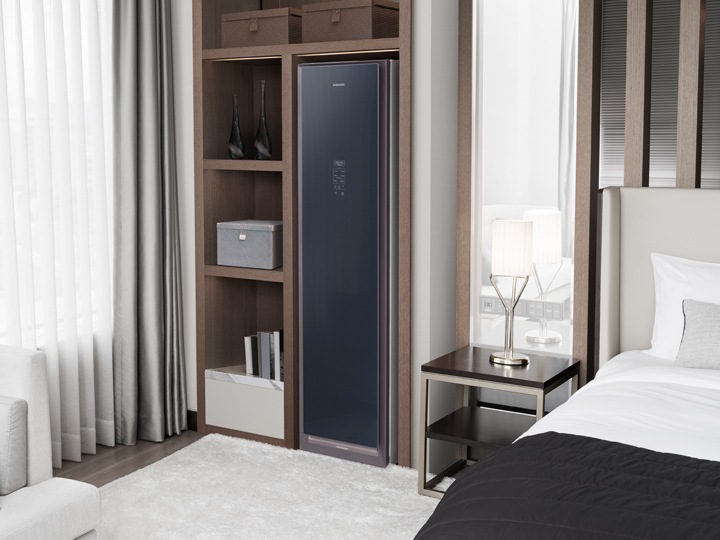 1 AddWash™ door can be opened at any time when the drum temperature is below 50°C.
2 Samsung QuickDrive™ WW8800M vs Samsung WW8500K (5kg 40°C Cotton wash)
3 Available by redemption within 90 days of purchase, t&cs apply.