Reach far beyond your imagination

Once you have it, you'll naturally
want to recreate both your home and lifestyle around it.
Fits wherever you place it
Unlike conventional TVs that belong next to the wall, The Serif looks beautiful from front to back, side to side and can sit anywhere in your room--even right in the middle of your space. No matter where you put it, The Serif blends perfectly to its surroundings. Even without a stand, it goes almost anywhere and blends in with the décor like a piece of art—on a table, on a shelf, or right on the floor.
Make it stand up
and stand out
If you want to really make The Serif stand out, this sleek, black metal floor TV stand adds another layer of contemporary chic to its iconic design. Not only does the stand work with your style, it's flexible enough to work with your home too.

Everything you
need in one box
Here are the accessories and
components that come with The Serif.
They're not hard to install and operate.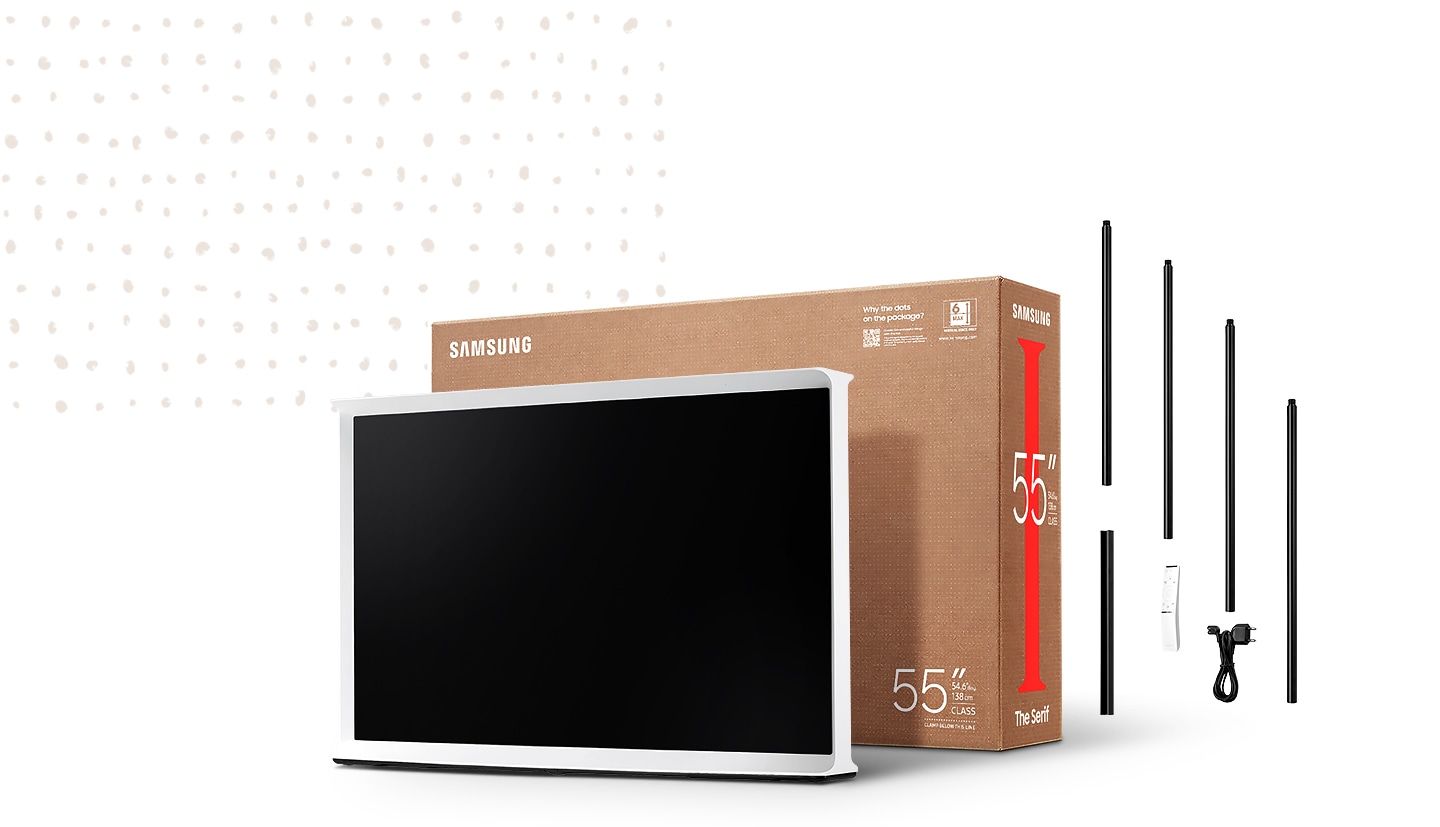 Design like no other
Want your living room to match your lifestyle? Then start with a TV that matches your style. The Serif—one of a kind.
Iconic design
Talk about how you can
decorate your space
Imagined by award-winning designers the Bouroullec Brothers, The Serif is a beautiful TV. With its signature 'I' profile, it looks stunning from any angle and will feel at home in any space.
Designed by Bouroullec
"The Serif is another take to the world of TVs, it remains that its core competence is a natural adaption to contemporary interiors."

Ronan & Erwan Bouroullec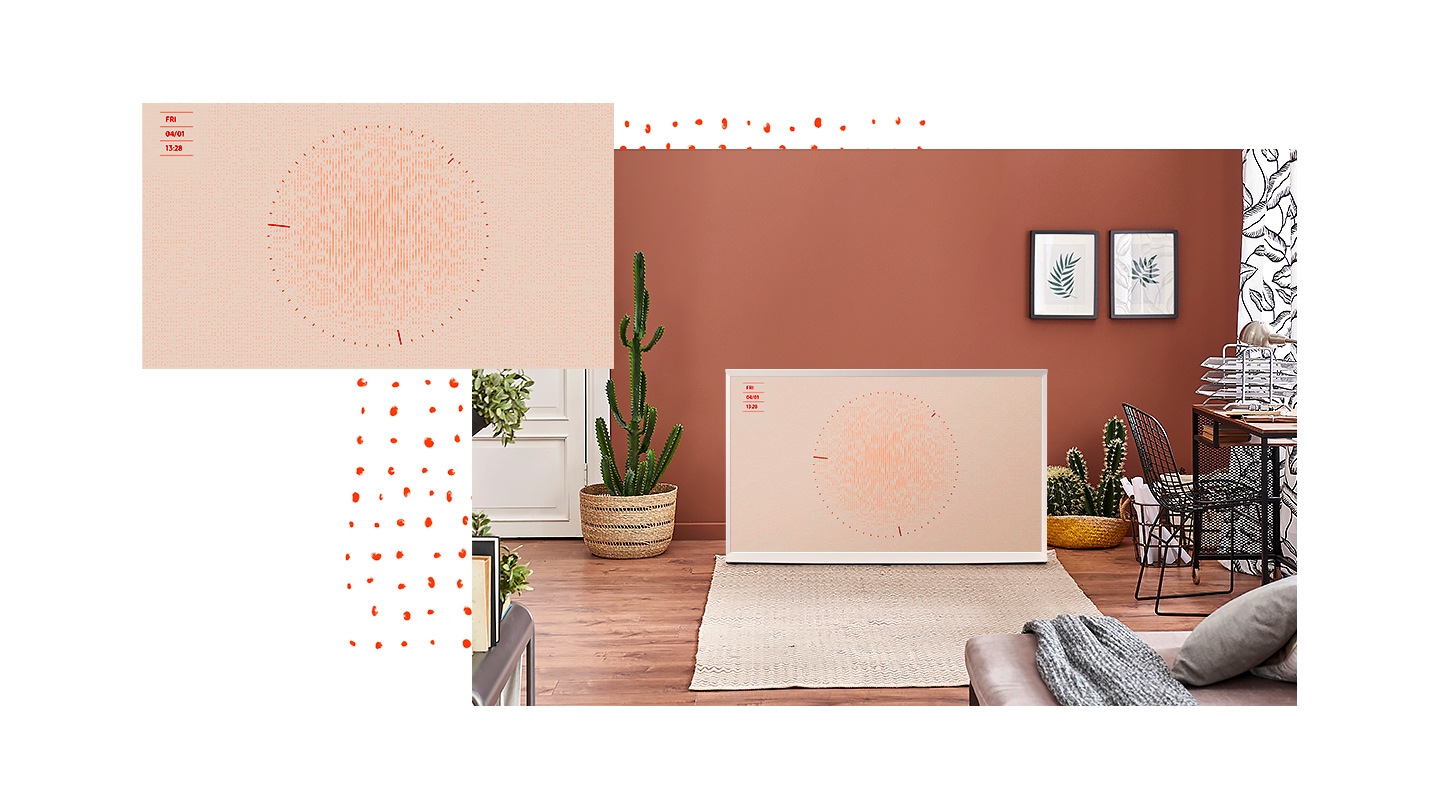 Add Nature's beautiful inspiration
No more blank screen ruining your décor when your TV is switched off. Ambient Mode+ turns it into a digital canvas for displaying beautiful images and useful information. And now you can choose from two exclusive patterns in a striking leaf or textured fabric design. Both are exclusively created for The Serif by the Bouroullec brothers*.
*Some features of Ambient Mode require a compatible Android or iOS phone.
Go beyond TV entertainment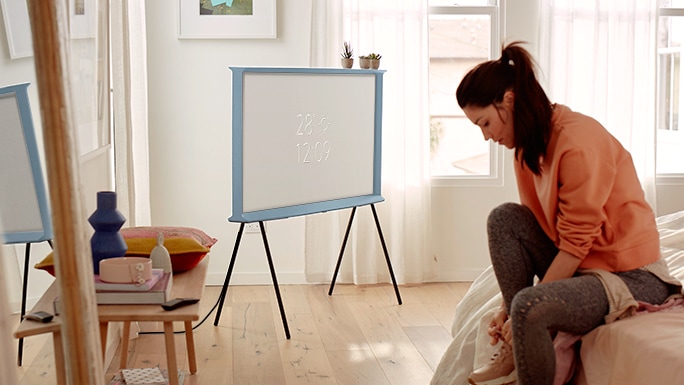 Check it out
before you go
Get useful daily information such as the weather, outdoor temperature, and major headlines with an interactive background. Now set your routine to check the weather before you leave for work.

Turn up the your mood just by asking
Apply an interactive background that harmonises perfectly with your environment with Ambient Mode. Or use Vibe Mode to play music or visuals that suit your mood for the day. Either option will brighten up your day.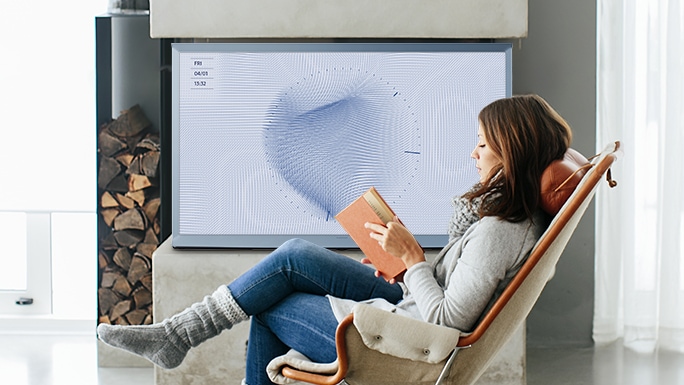 Enjoy background
music
Simply play music using voice command or just connect your smartphone via Bluetooth. With Ambient Mode, you'll be able to listen to music visually.
Relive all your memories
Turn your living room into a personal gallery by displaying photos from your mobile and Samsung Cloud. With the new Auto Gallery Layout template, you can enjoy your personal memories a lot more easily.
* Background feature accuracy may vary based on TV location, dependent on wall designs, patterns, and/or colours.
Colour makes all the difference
Your space deserves a touch of colour.
Choose from the Serif's signature natural
Cloud White, which brings an element of
uniqueness, or the all-new Cotton Blue.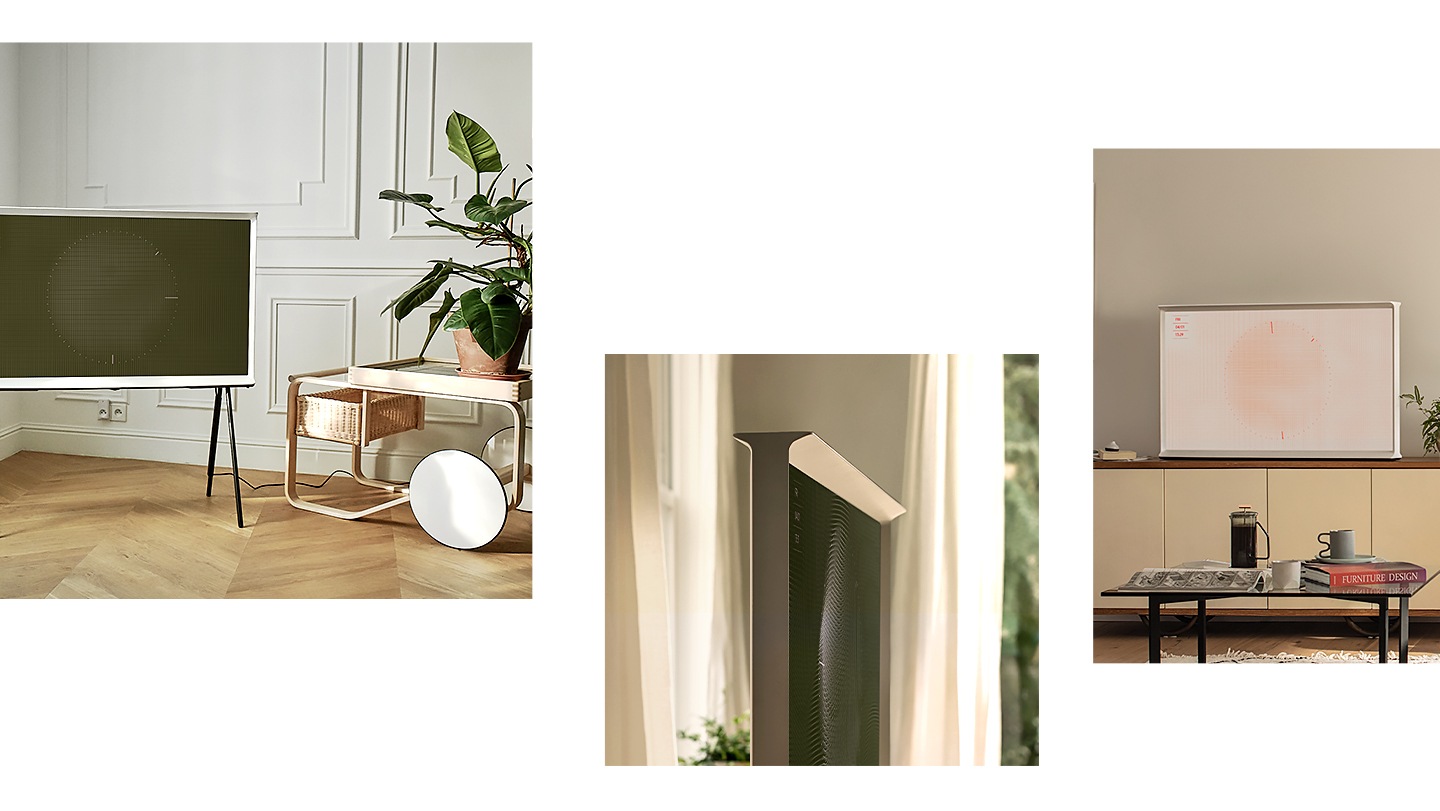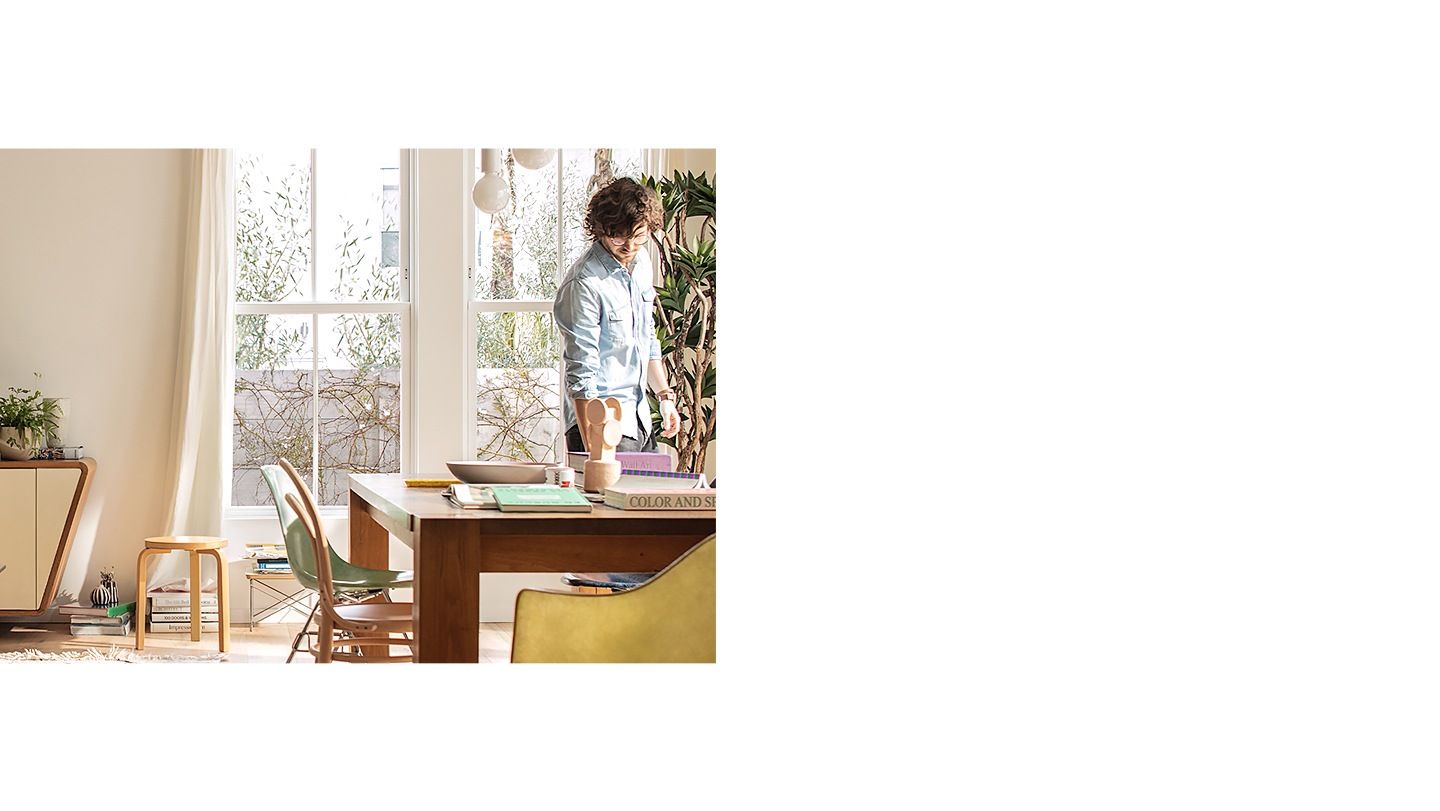 Create your own style
with The Serif
Here's some ideas for how The Serif can look
in your home, either melting in neatly with
your existing décor or as the centerpiece of
the ensemble.
* For the Smart functions, compatible devices or phones required.